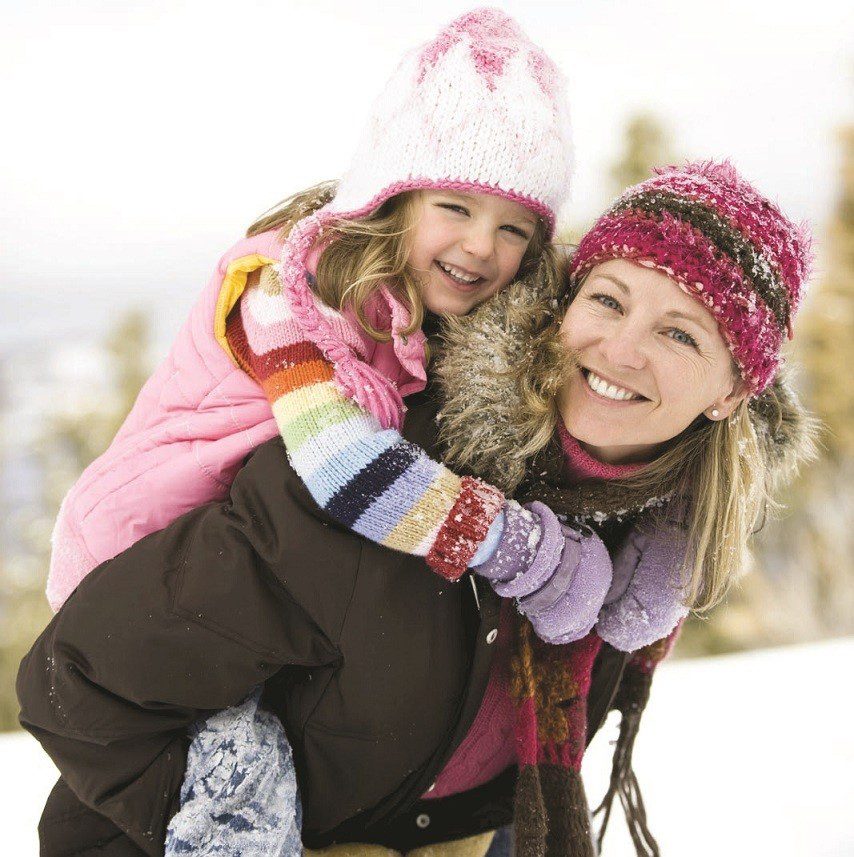 Winter can be a particularly difficult time for your skin. For many people, the cold clear days of winter bring more than just a rosy glow to the cheeks.
They also bring uncomfortable dryness to the skin of the face, hands, and feet.
For some people, the problem is worse than just a general tight, dry feeling: They get skin so dry it results in flaking, cracking, even eczema (in which the skin becomes inflamed).
Read on to find out what you should be doing to keep your skin from falling victim to dryness, cracking and irritation this winter.
Exfoliate Everyday
Exfoliating your skin regularly is an effective way to rid the skin of dead cells, which tend to be dry and coarse. Plus, it allows moisturizer to penetrate the skin better. Exfoliation promotes cellular renewal by allowing new, moist skin cells to surface. The new cells are deeply penetrated with moisture so they will help keep your skin hydrated longer.
Moisturize
Using a daily moisturizer that contains ingredients such as vitamin E, shea butter or any other natural moisturizing element will keep your skin from feeling the effects of winter. Use the natural moisturizers like butter, oils, glycerin etc in winter. These natural ingredients are among the least expensive on the market and they help preserve moisture all day long since they are made up of the essential fatty acids our bodies need. Do not choose the chemical moisturizers.
Remembering to stay hydrated in the summer is a no-brainer, but as it gets colder, getting your daily dose of water isn't always a top priority – but it should be, We all get more dehydrated in the winter, so it's important to drink more water. This is a very simple, but beneficial tip for people wanting to maintain healthy skin.
Avoid use of Hot Water
Hot water bath, though irresistible during winter, is best avoided. It strips your skin of natural oils and can cause itchiness and redness of the skin. That is why; you must go for lukewarm water while taking a bath.
Munch on veggies
Cucumbers and celery naturally contain a lot of water—which makes them a perfect snack when you're trying to keep yourself and your skin hydrated. Orange and yellow veggies, like sweet potatoes, carrots, red peppers and pumpkin, are great for your skin due to the antioxidant, beta-carotene. And to boost your consumption of vitamins A, B and E, as well as your iron and omega-3s, add some spinach and other dark leafy greens to your plate.
Choose a right soap
Soap has a drying effect on the skin and tends to disturb the PH balance in the skin. So replace your carbolic soaps with gentle moisturizing ones. Choose your soap according to your skin type, and if possible replace it with a nourishing Ayurvedic body wash. After bathing, you may also rub aloe vera gel on your body to keep it moist and soft.
Heal those cracked heels
Soak your feet in warm water at night for 15 minutes. Scrub with a pumice stone. Apply apricot cream and tie gauze around the heels and feet like a bandage. Keep this on the whole night. Do this every night for a week.
For normal to dry skin
Use a cleanser containing aloe vera, cactus and lemon. Aloe vera has the power to restore moisture and has potent healing properties too. It is an anti-oxidant that speeds up the process of cell-renewal. An aloe cleanser helps in softening and removing dead cells, accelerates cell regeneration and delays ageing.
For very dry skin
If your skin is very dry and dehydrated, avoid using soap. Apply a lemon-turmeric cream before washing or bathing. It protects the skin from further moisture depletion. It also softens the skin. The healing property of turmeric soothes and cures dehydrated skin. After a bath, apply a body lotion while the skin is still damp. It helps to seal the moisture.
Follow us on Facebook, Twitter, Instagram, and YouTube to get more updates related to Sachi Shiksha – The Famous Spiritual Magazine in India. Also Read Our Hindi and Punjabi Editions.