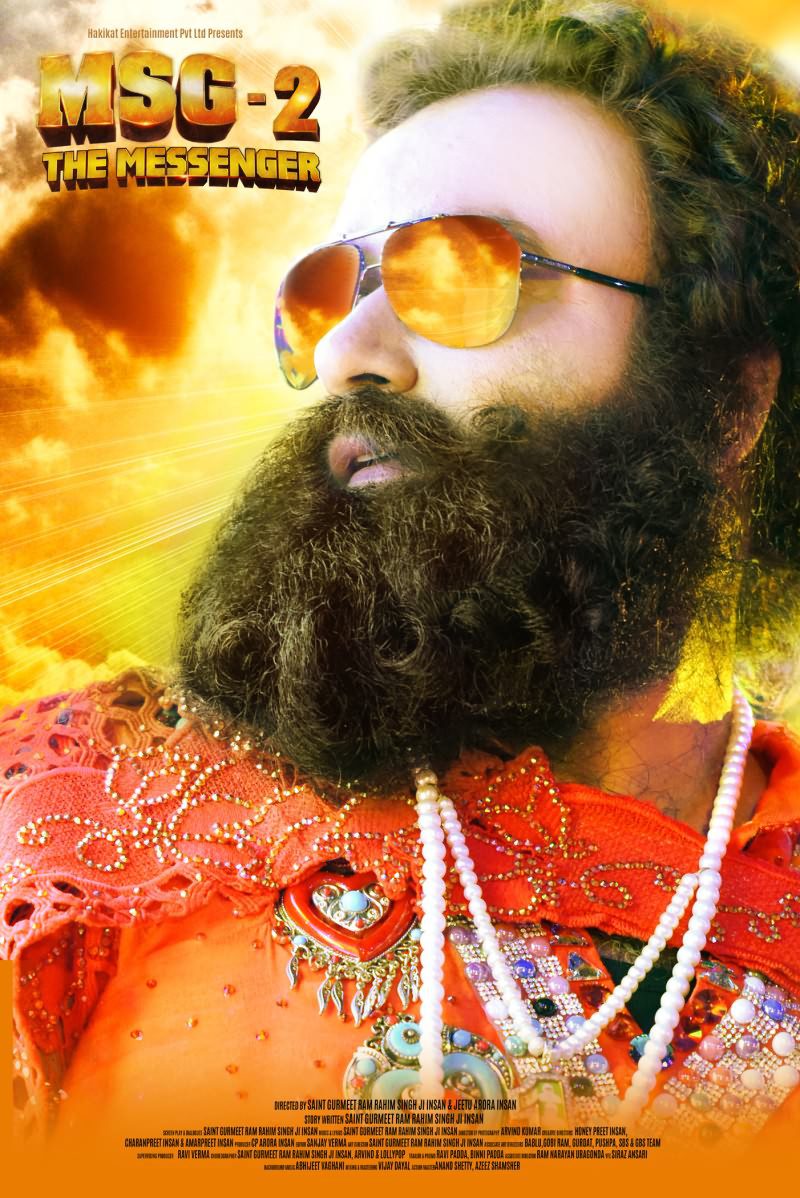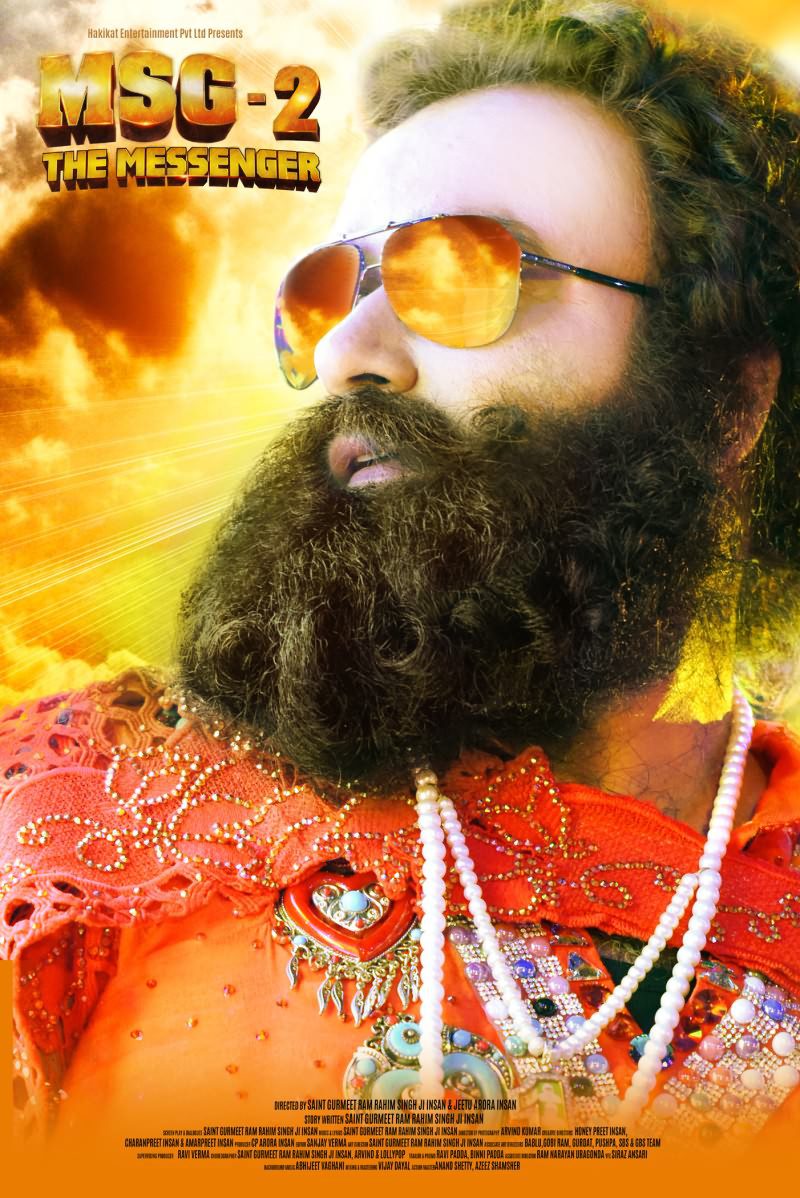 97th Incarnation Day – Most Welcome my Supreme Lord
'Most welcome my supreme Lord, God Himself appeared for the affable meeting of earth with the sky.
Most grateful welcome to God!
Utmost welcome my Lord!
Your kind and prosperous steps have blessed the brilliance of beauty on the earth and sky. All the spirits in the universe are eloquently pleased through Your personal realization. Your gleam of light provides boundless excitation. Every direction is attractive with un-fordable gladness. The masses enjoy the character beyond comparison. The expectation of Your kind incarnation had created a great yearning in our souls. We feel very fortunate to seek Your radiant observations.
A sweet glimpse of Sacred Biography:
Most adorable His Holiness Shah Satnam Ji Maharaj, the second divine master of Dera Sacha Sauda incarnated on the auspicious day of 25th January 1919. The family of honorable father Wariyam Singh and revered mother Aas Kaur were blessed with supreme spirit after 18 years of their marriage. Your adorable father was well known and most respectful personality of the region, working as Revenue superintendent.
Every resident of village Jalalaana Sahib and nearby area used to grant great regards of favor to the hon'ble father due to his trustworthy, eloquent character. Likewise, the revered mother Aas Kaur Ji was renowned, with praiseworthy religious devout qualities. She was sociable, kind hearted and had great regards for the virtuous principles of humanity.
Her sweet language and true concepts of life, were alluring. Thus the love and affection of Your adorable parents had been beyond description. They achieved and earned commendable regards, for their devotional service to prophets, ascetics and saints.
Their benevolent grace helped Your parents to attain the divine bliss and gain Your sublime appearance on earth.
The whole universe feels indebted and expresses reverence to Your parents for the incarnation of the divine entity. Everyone feels delighted to realize Your benevolent appearance on theearth.
Supreme Childhood Stage:
Your infancy has been brilliant and unique brimming with sweetness. Your behavior, knowledge and style of conversation were very influential as compared to Your companions. Your radiant childhood flourished with the subtle patronage of revered mother, since Your adorable father had left for Eternal Abode during Your early age.
Thus, Your nurturing was performed in a superb manner with the help of Your maternal uncle, honorable Sardaar Veer Singh Ji (who had been the sat Brahmachari Sewadaar at Dera Sacha Sauda Sirsa).
The virtuous intentions of Your mother subjected Your thoughts to spiritual aspects and prime deeds tending to secure salvation instead of direct involvements in materialistic affairs. You had been well wisher to the poor and destitute friends, right from Your childhood. In the initial state, you were involved in Your studies at Govt.
School of Kalanwali (District Sirsa). You belonged to the family with high financial status and overwhelming resources, but never exhibited arrogance and vanity.
More so, you always provided books, clothing and other required articles to Your needy classmates. The teaching staff of the educational institution was influenced by Your philanthropic attitude and actions. You observed prominent decorum and regards to Sikh religion because of the connection and submission of Your family.
You had developed an inclination to learn and abide by the virtuous principles of that religion. You had gained the esteemed knowledge to elaborate meanings of tough language of the sacred literature to simple and natural wordings. You had given a great contribution in the construction of religious temples for Sikh (Gurudwara Sahib), in the village of Sri Jalaalaana Sahib and the followers used to seek Your valuable advice for every public task for human welfare.
Gain knowledge of identity with supreme spirit:
You had developed energetic desire to search the path of spirituality. You used to deliberate with prophets and ascetic to fulfill this noble objective. You tried earnestly to approach the intelligent prophets, so as locate the Perfect Saint for seeking initiation and method of meditation. You also tried to teach the hypocritical imposters who were engaged in exploiting the innocent masses in the name of God.
Once, You and Your companions went to meet a special person at village Piyuri of Tehsil Gidderwaha, who was depicting a claim but had pretended to help in the visualization of Almighty Lord it was after certain religious consideration, you had requested," We shall become Your devoted disciples, if you bestow us the righteous technique for visualization of the Divine Master." Many dignitaries from the village were also present there.
He practiced evasion for some time to postpone the expected answer because he was befooling masses through self praise. He, immediately, moved away on realizing that he was incapable to mislead or deceive everyone. The persons present there could acknowledge the truth. The villagers appreciated the worthy attempt of honorable personality belonging to village Jalaalaana, who had disclosed the falsehood and dissimulation. It clearly shows that you displayed severe opposition.
Benevolent Meeting with Spiritual Guide:
It was due to Your marvelous attachment and eagerness for visualization of Almighty Lord that you attained an acquaintance with most adorable Saint Beparwah Mastana Ji Maharaj. You acquired straightway movements to Sirsa, when You came to know about the exact location of Dera Sacha Sauda, where the masses were motivated for sublime prayer and meditation. You were filled with boundless peace and delight on Your noble meeting with His Holiness Beparwah Mastana Ji Maharaj.
You realized self sacrifice, when brilliance could contact with divine gleams of light. There was no scope of gap when you belonged to Your Spiritual Guide.
Blessed with God's word:
You continued to cherish the religious congregation of His Holiness Beparwah Mastana Ji Maharaj but you were made conspicuously one with God's words at the appropriate time of March 14, 1954. But the facts are disclosed that you inspired many persons from Your village and nearby areas to acquire initiation through the most honorable Spiritual Guide.
All Your requests to achieve initiation were postponed through His Holiness with the suggestion," You shall be blessed with initiation on the direction of His Holiness Sai Sawan Saha Ji, but We are yet to receive His holy orders.
" It was on the auspicious day of March 14,1954, when the spiritual discourse was being organized in village Ghukanwali, His Holiness Beparwah Ji was pleased to pronounce," Harbans Singhj Ji, please come and take the seat near to Our caned chair. You shall be blessed with initiation, as per directions of Sai Ji".
But You acquired the seat, among other persons(due to congestion near caned chair) and ready to seek the method of meditation. On keen observation, His Holiness called Him," Harbans Singh Ji, please come and be seated near us, You shall be blessed
with unique technique of initiation because We wish to engage You with the noble objectives. You will appointed as the spiritual Leader for initiating people into God's words.
Spiritual Coronation:
' Most adorable His Holiness Beparwah Mastana Ji Maharaj was much pleased to bless You as righteous successor and heir on the Royal Seat of Spiritual Guide at Dera Sacha Sauda on 28th Feb. 1960. A huge decorative procession was accorded to celebrate the Spiritual coronation. More so, adorable Guru Ji, Himself declared to convey You," We are exhibiting the entity and power of Shah Satnam Ji as a perfect owner to support the materialistic and celestial world, at global level.
Any person, who becomes capable of achieving His glance, even from the backside, will be prevented from facing the distress of hell". Thus, most adorable Beparwah Mastana Ji Maharaj publicly revealed about the supernatural powers bestowed on His Holiness Shah Satnam Ji Maharaj. Later on, He departed for the Eternal Abode on April 18, 1960 to merge with the Divine Light . Great Saint, His Holiness Shah Satnam Ji Maharaj, regulated upon the halter of Dera Sacha Sauda with the kind benevolence of Holy Saint Beparwah Ji.
You were involved in the tasks of human welfare, day and night, with full dedication. You organized the very first religious congregation on June 20, 1962 at village Jhumba Bhai (Punjab). Thus, You continued the series of spiritual discourses for three years, visiting various villages and cities to fulfill the urge of followers. But the holy project of blessing people with God's words was launched w.e.f.
April 18, 1963. Most prominent Saint Shah Satnam Ji Maharaj worked honestly with full spirits for the progress and prosperity of the devotees and the whole society. You also tried to motivate the followers to remain involved in meditation so that they become capable of the emancipation of the soul and achieve salvation.
Thus, millions of followers attained the desired benefits. You had been gracious and kind enough to seek your supreme successor as His Holiness Gurmeet Ram Rahim Singh Ji Insan, with effect from September 23, 1990.
Thereafter, Left for the Eternal Abode on Dec 13, 1991 to merge with the Divine Light. The most benevolent sapling of Dera Sacha Sauda was blessed by
most adorable Beparwah Mastana Ji Maharaj, the organization was protected, nurtured and progressed through the efforts of His Holiness Shah Satnam Ji Maharaj. Presently, His Holiness Saint Gurmeet Ram Rahim Singh Ji Insan, is providing His divine grace, full devotion and benevolence to the followers. He has, launched 117 tasks related to human welfare, which are providing great progress and prosperity to the society.
More than 50 million people have been benefited through initiation, who have also pledged to avoid wicked deeds. The virtuous principles for the welfare of humanity have created great fervor at global level.
The complete month of January attracts and enthuses the followers of Dera Sacha Sauda to celebrate the special moments of 25th January, with full radiance and delight. The religious and secular festival provides spiritual confidence. Everyone enjoys the fair with eminent emotions, exultations and also gets bestowed with glorious aspects. We are pleased to convey our heartiest congratulations on the auspicious day of 25th January.
Great Felicitations!
Follow us on Facebook, Twitter, Google+, LinkedIn and Instagram, YouTube to get more updates related to sachi shiksha Spiritual Magazine, articles.