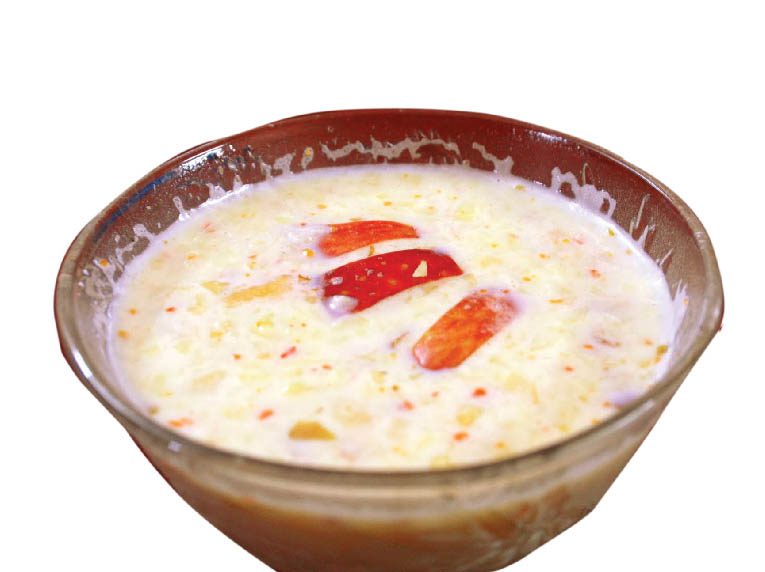 Apple dessert
Ingredients:-
Two peeled off and grated apples,
Two glasses of milk,
Three big spoonfuls of condensed milk,
One small spoonful of cardamom powder,
Finely chopped almonds-1/2 cup,5-6 raisins,
Ghee-one big spoonful,
Sugar-1/2 big spoonful(if the need be, then)
Method:-
Heat the Ghee in a pan. Mix all the apples and cook on medium flame. Cook the apples till such time, its water dries. When the apple dries a bit, switch the gas off. In another pan, boil the milk on medium flame. When the milk boils, then on low flame keep boiling for 10 minutes it till it becomes thick. Keep stirring it, in between.
After this mix condensed milk in the milk. Now on high flame, while stirring boil it for 5 minutes. If it tastes less sweet, then the sugar can be added to it. Now mix almond and cardamom powder. Cook this mixture for 2-3 minutes and switch the gas off.
Now cool down the milk. When the milk has cooled down, mix the cooked apples and raisins. Now the tasty apple dessert is ready. Keep it in the refrigerator for some time. Now serve the cold apple dessert in
Follow us on Facebook, Twitter, Google+, LinkedIn and Instagram, YouTube to get more updates related to sachi shiksha Spiritual Magazine, articles.