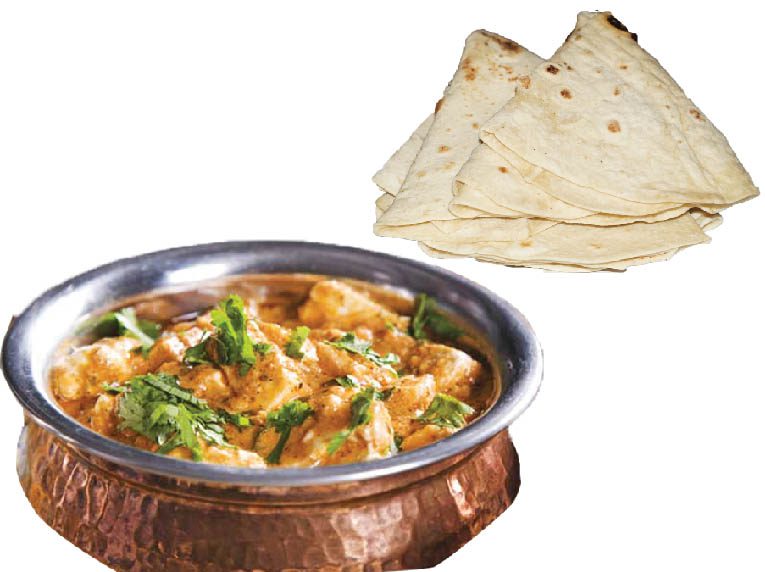 Mughlai cheese with roomali Roti
Ingredients:-
Cheese- 500 grams,
Onions-250 grams,
Garlic-10 to 12 blooms,
Ginger-2 inches,
Tomato- 200 grams,
small cardamom- 10 to 12,
Garam Masala-1/2 table spoon,
tea leaves 3 spoons,
kasoori fenugreek-2 spoonfuls,
Coconut filings-3 to 4 spoonfuls,
Khaskhas-3 to 4 spoonfuls(soak it in water prior to start),
Salt-chili-turmeric-as per taste,
Desi Ghee- two service spoonfuls or oil as required.
Also Read:
Method:-
Chop the cheese in medium sized square pieces. Boil the tea leaves in water and drop the cheese pieces in the sifted out water. Let the cheese boil in tea water for 5-7 minutes. Chop onion, Garlic and ginger in big pieces and deep fry them. When they turn light brown, grind them in a Mixi.
Now put ghee in a pan and heat and roast the grinded masala till it turns light brown and drop turmeric in it. Grind tomatoes and cinnamon and mix in this masala.
Stir the masala pretty well. When the masala starts separating the oil, then in that drop whole pieces of small cardamom, finely grinded khaskhas kasoori fenugreek, red chili, coconut filings. After preparing the masala, pour the water in proportion to which you want the gravy.
And let the gravy be prepared on low flame. When the gravy is ready, drop the cheese pieces and let it boil for some time. Now, your Mughlai cheese is ready. Sprinkle the garam masala and garnish it with coriander.
Method of making Roomali Roti:-
Knead wheat flour and fine flour in equal proportions. Turn the pan upside down and heat it. The roti has to be thin pressed like handkerchief. Thin press the roti equal to the size of pan and spread it on the pan. The rotis are to be baked on both sides. Afterwards, adorn the roti just like a handkerchief and serve it hot with Mughlai Cheese.
Follow us on Facebook, Twitter, Google+, LinkedIn and Instagram, YouTube to get more updates related to sachi shiksha Spiritual Magazine, articles.