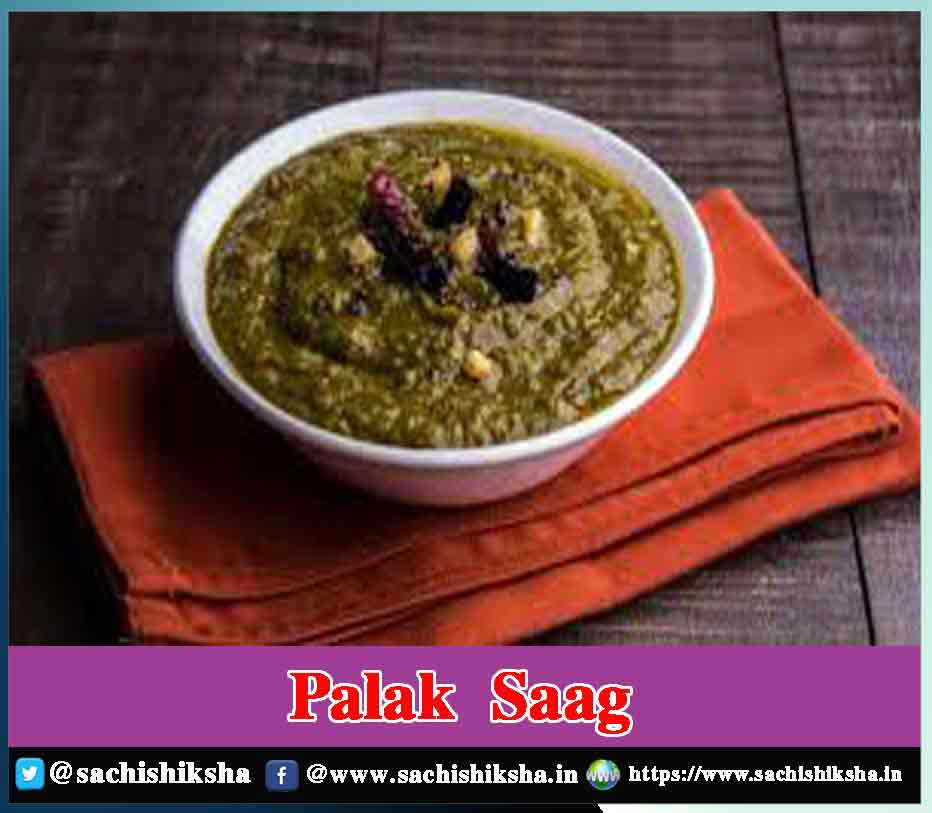 Ingredients
2 cup washed and chopped palak/spinach
2 sliced onions
1 chopped tomato
2 cloves chopped garlic
1″ chopped ginger
1 slit green chilli
1 Tbsp makai/ maize flour
1 Tbsp butter
½ Tsp garam masala
¼ Tsp red chilli powder
1 Tsp dhania-jeera powder
You might also be interested in reading: Rajasthani Lahsun Ki Chutney.
Method
Put the spinach, tomato, ginger, garlic, chilli and onions in a deep pan.
Cover and cook till all ingredients soften.
Next add dhania-jeera powder and garam masala.
Add salt to taste and mix well.
Allow this to cool and grind into a paste.
Bring mixture back to heat, add ½ cup water and bring it to a light boil.
Now add maize flour and mix very well, ensure there are no lumps.
In a small pan, add butter and let it melt.
Add sliced onion and fry on low flame till golden brown.
Sprinkle red chilli powder.
Pour this over the palak saag mixture and mix well.
Serve hot with makke ki roti!
Follow us on Facebook, Twitter, Instagram, and YouTube to get more updates related to Sachi Shiksha – The Famous Spiritual Magazine in India. Also Read Our Hindi and Punjabi Editions.