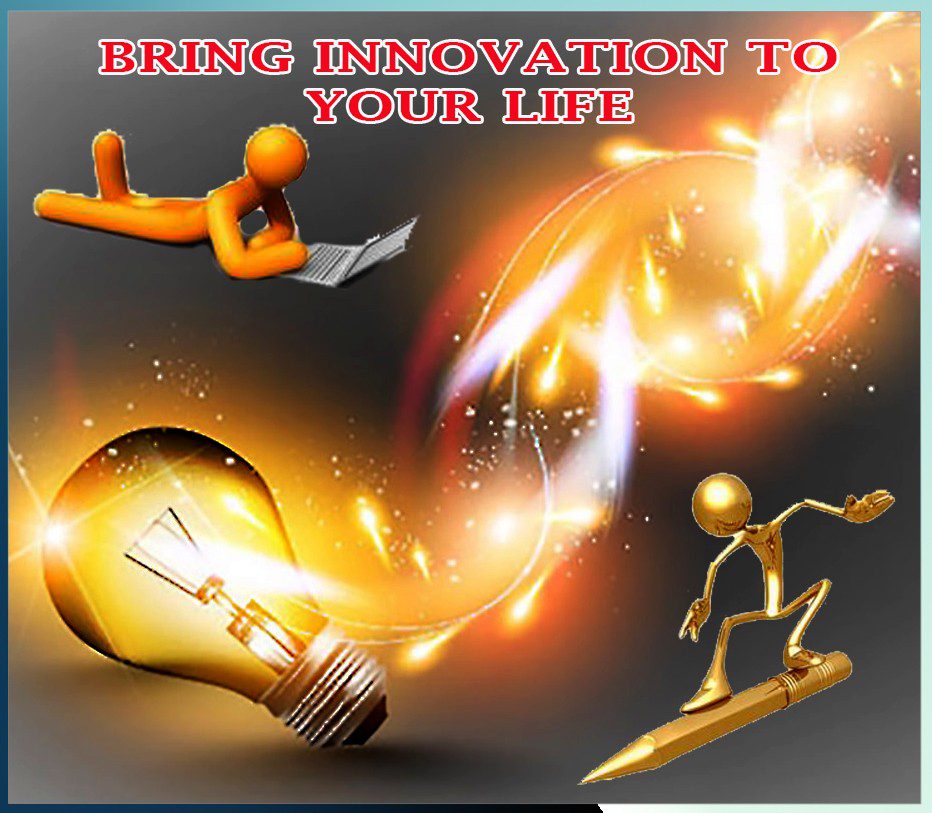 Never think that how can you achieve success with these limited resources and knowledge? These things are very little but when you change them, you will feel innovative and joyful in your life.
There was a boy who was household servant in Delhi and studied up to 8th Class only, but he wanted to do some innovative in life. He started writing poems and now he has nine poetry collection to his credit and at the same time he has started writing short stories. As he has been a domestic servant he has worked with the persons of so many states and thus became familiar with Punjabi, Gujarati, Marathi and South Indian culture. The result is that in his stories you can have the clear view of that particular state. He is not doing only household work half heartedly. Sincere efforts in your work always pay you. That boy used it in his stories, as he wanted to bring some innovation in life. The stories were liked by everyone. One of the owner of the house under whom he was working was a renowned publisher. He came forward to help him to get his poems and short stories published.
Little smartness in life and no complaints about it, made him popular. Now he is getting invitations from the functions of this kind where he can present his poems.
In addition to smartness, he is practical type of person. He never hides his position from others. Now he is becoming role model for others. He clearly says that he is a house hold servant and studied upto 8th class, but the wish to do something new has put him on this dias.
He is different from other servants. His confidence, bravery and keen interest towards new work has permitted him to colour his life, his own way.
We can say that there are thousands of people who daily see new dreams, whereas on the other hand there are other people who always complain on luck or blame others for the surroundings. We do not get happiness by only blaming others, but if we experience the depth of the life and search for it we get happiness then and there.
There is one other incident from where we can learn a lot and realize that we are far better. We should always thank God for what he has given to us and also thank for what he has not given. Because we do not need the things that He has not given and those things if we get, will create headache only.
This is a real story. Though the above one is also real but this is very recent incident. Munshi Premchand's grand son is a writer and resides in Gurgaon. He has a very big library in his house and always keeps on writing.
One Kashmiri girl migrated to West Bengal. Her father was a drunkard. Even one day her mother and this girl had to leave the house, since the father threw them out. To manage the show now she has to work in nearby houses and in the night she has to listen the abuses of her drunkard father. One day her father married her with more than double age drunkard person. That girl was satisfied that now she will get rid of the drunkard father. But to her great surprise she found that her husband is also drunkard. She started working double. But one day when her husband beat her mercilessly, she decided to leave the house. But she did not want to repeat her mother's mistake. She had three children up to the age of 18 years. One day she boarded a train to Delhi and came in a new city.
She started working in the houses. Somehow she reached the house of Munshi Premchand's grandson. She started working. One day when she was cleaning the library, she opened a book. She only new Bengali language. Munshi's grandson came in and she started trembling with fear. He asked very politely whether she is literate. She said that she only knows Bengali. He gave her a pen and a notebook and asked her to write in Bengali itself. In the night after the work he used to ask in Hindi, what she has written? He himself translated her writings and books.
Do you know who that lady is? She is Baby Haldhar, who is a renowned writer. Her books are translated and published in different languages of the world. She is invited almost in all Book Fairs in the world. She gets royalty from the books also. A small housewife has climbed the ladders of success. The reason behind this was that she did not sit and blamed the surroundings. She started working on new lines and that paid her. Today also she is working with Munshi Premchand's grandson.
You start writing a new page of life instead of rubbing the old one. A new book will be ready soon which will take you on the top of the world.
We have set spaces for taking tea, watching TV and studying. Some times create a new idea. Put you chair in the small garden and if not having garden. Sit in the open area of your house. Instead of reading the book in your library, sit in the balcony and start reading the book. If you can afford waterproof books, take and sit in the batch tub and start reading. This will lessen your anxiety and bad feelings.
Any person with innovative ideas can find success in every sphere of life.
A restaurant owner in America did an innovative experiment. He came to know that these days the eating habits in America are changing. People have started eating more and more. He announced more eatables offer in the same price. This attracted the customers. Huge lines were on the gate of restaurants. By offering more food, he attracted a large number of customers and thus doubled the profit.
We should also keep on doing new experiments in our lives to bring happiness and joy in our life and life does not become boredom to you.