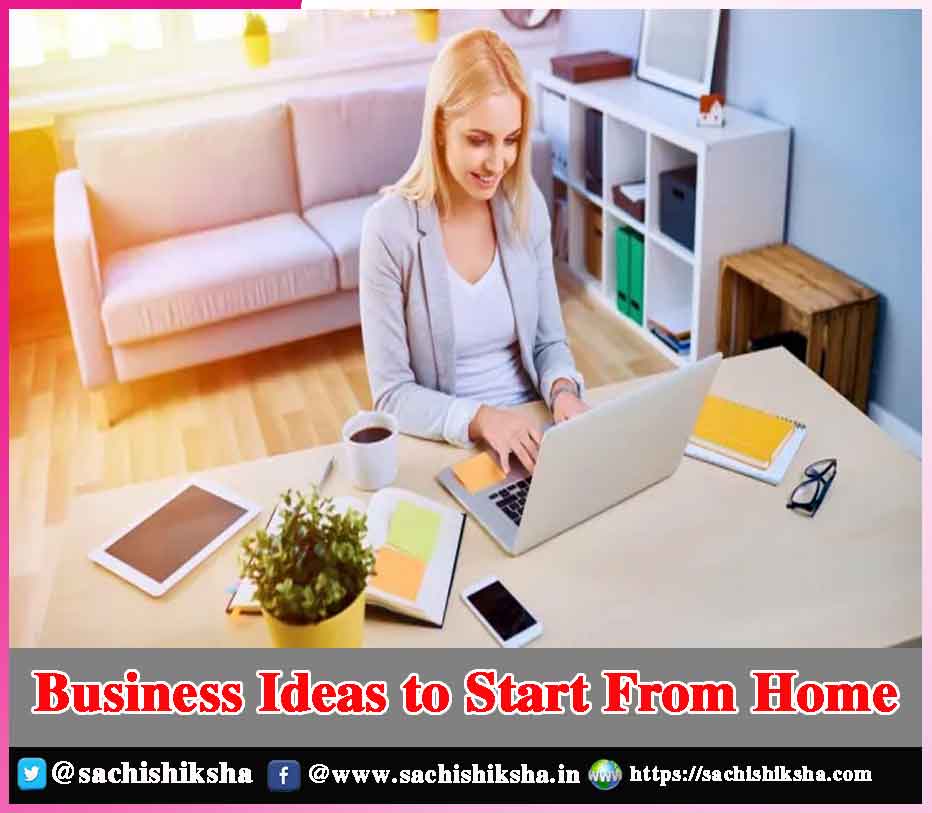 Business Ideas to Start From Home
Introduction: A business from home can be a full-time venture or a side hustle which can be started within four walls of the home. There are many benefits of starting a business from home as it involves lesser overhead costs and one can also claim potential tax deductions. One can have a flexible work and life balance which is perfect for a retired person or parents with small kids.
But it includes other responsibilities as one requires to transform home space in such a manner that it fulfills the business requirements such as the making of a home office, holding inventory or storing of equipment. This can be quite challenging as it can disturb the life of other family members. Also, after the growth of the business, one may need to hire employees and rent extra space to expand the business. Although working from home provides flexibility and freedom but it can make one feel extremely lonely also.
Also Read:
This article will focus on some business ideas that one can start from home: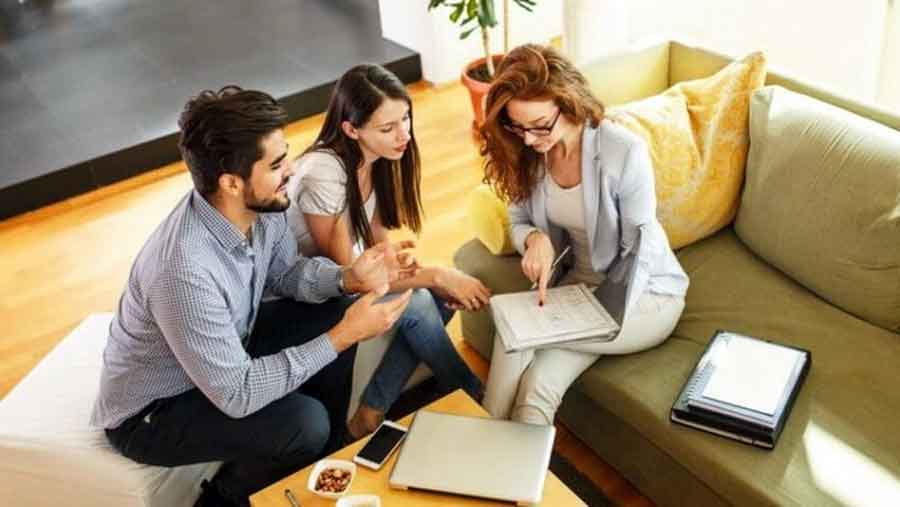 Coaching Classes:
If one has been passionate about any particular subject during school or university time such as physics, maths, economics, English etc. one can start to offer tuition classes at home to school or college students with a minimum capital requirement of a room, table, chairs, and few markers.
Since foreign languages are highly in demand in the present scenario, so one can offer classes for French, German, Spanish, or Italian also and charge for per-hour classes. This business can be started with minimal investment and can pay huge returns. One may begin these businesses with no loans at all.
Wedding Planner:
Something that always keeps happening and always stays in fashion is the wedding. Even if the market is suffering from recession, people ought to get married and in India, marriages are always celebrated with huge monetary investments.
Hence, arranging weddings is a great business idea. For this one requires an office with staff and logistics in order to provide services of caters, decorators, and wedding themes to the clients. This business requires contact with decorators, caterers, and other staff. Although the initial investment is low, but the return on investment can be amazingly high.
Cloud Kitchen Business Model:
Cloud kitchen is also known by the name of virtual kitchen or ghost kitchen and it refers to a commercial kitchen that offers services and facilities to the food business to cook dishes for delivery. It does not require one to open a restaurant and one can start to serve food on Zomato and Swiggy from home via the concept of a cloud kitchen. It not only saves money but also effort and time. This business model can be opted for by housewives who are fond of cooking but cannot step out of their homes to work.
There are various benefits of this business model as it is economical to start with. One can start preparing food from the kitchen of the home which reduces the cost of other capital investments. One 20 percent commission has to be paid to platforms such as Zomato and Swiggy in order to reach potential consumers. These platforms can help one to increase their reach in the target market.
Yoga Center:
If one is a fitness enthusiast and has knowledge of yoga, one can open a yoga center in one`s own house which requires the minimal investment of a room and a few mats. The young generation of India is becoming health conscious and needs mental peace. Yoga is the optimal solution for staying physically as well as mentally healthy.
So, one can open yoga classes at home and offer customized diet charts also to the individuals who have the desire to reduce their weight. Not only offline but one can also give online classes to individuals who want to learn yoga from all across the globe. This one-time investment can help a person in making huge returns.
Boutique:
A male or female who has done a degree in fashion or has just even knowledge or enthusiasm regarding fashion can open a boutique at home. It will require an initial investment of designers, tailors, and raw materials but if offering fashionable and trendy clothes, this investment can provide great returns. One can prefer to take a small business loan in order to start a boutique at own place.