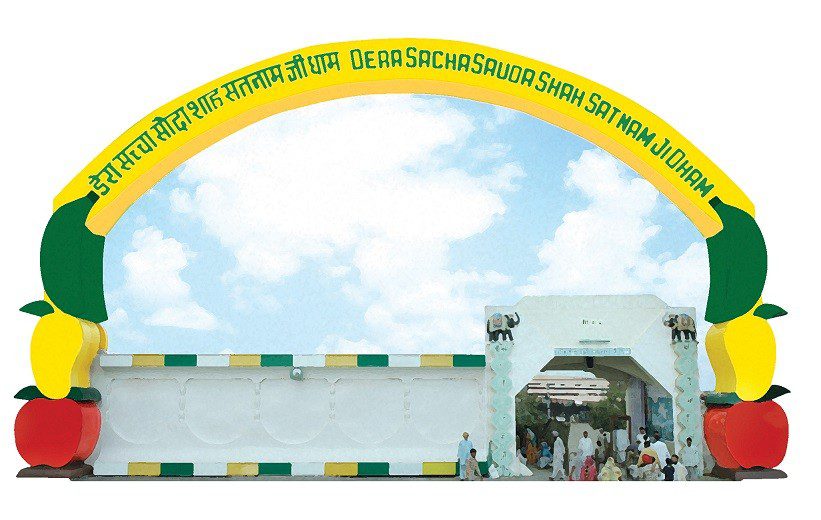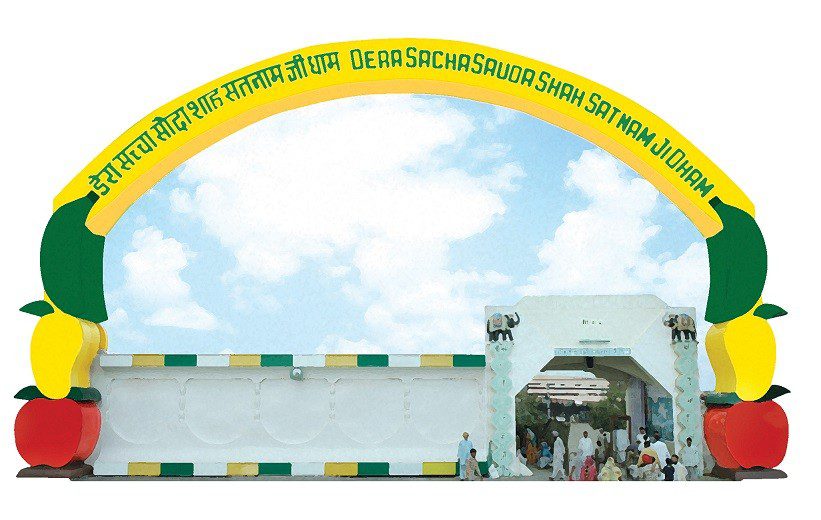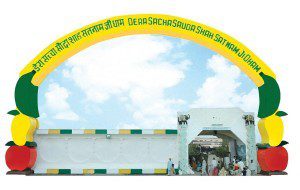 Divide & rule is passe, Communal harmony is in!
India can be called the land of the Gurus and holy men, for the sheer number of Saints who have descended here.
Indian history is replete with examples and stories of such Saints, who have left no stone unturned to teach us brotherhood.
Among those Gurus, Guru Nanak Dev ji's name comes to the forefront. He was revered equally by Hindus and Muslims in the country for his teachings that would transcend beyond the boundaries of religion and faith.
Dera Sacha Sauda, that propagates communal harmony, is an example in this light. Since the time of its inception in 1948, to date, Dera has spread the light of communal harmony and because of its enlightened principles, Dera has become a converging ground of all faiths and religions. Dera treats everyone as equal and teaches universal brotherhood.
When His Holiness Saint Shah Mastana Ji Maharaj laid the foundation of Dera Sacha Sauda, his primary objective was to propagate Dera as an organisation devoted towards communal harmony. He wanted to ensure that whoever came to Dera was identified as 'Insan' and not as a Hindu, Muslim, Sikh or Christian or by his religious beliefs.
The same beliefs were propagated by Saint Shah Mastana Ji Maharaj during his holy sermons that have been documented in his travel log. He also talked about spreading brotherhood and maintaining peace with across all religious sects.
Revered Guruji Saint Gurmeet Ram Rahim Singh ji Insan has been continuing the same tradition and spreading the word of communal harmony across the length and breadth of this world. It is because of his efforts that more than five crore individuals from all religious sects have become Dera devotees. They all sit in one place, share their food with each other and so also listen to Revered Guruji's spiritual discourses.
Revered Guruji has always preached religious tolerance and stresses on the need for universal brotherhood.
Every year, August 15 is celebrated by Dera devotees as the Birth Anniversary of Revered Guruji. And since the date coincides with India's Independence Day, the festive spirit increases by leaps and bounds. The very fact that Revered Guruji was born on India's Independence Day goes on to prove the point that he considers working for the betterment of humanity as his primary objective.
Since the beginning he has been propagating patriotism and working for the development of our nation. It is because of his patriotic fervour that Dera-run educational institutions have been sending their students abroad for participation in international sporting events.
Apart from working in the field of education and sports, Dera devotees have been effectively contributing towards the 104 humanitarian activities that are being run under the guidance of Revered Guruji in India and abroad. Cleanliness drives, blood donation, eye donation, kidney donation, financial help, food programmes, residential programmes, marrying ex workers, widow remarriage, children's education, treating mentally ill and poor patients – all these and more are part of the humanitarian activities run by Dera Sacha Sauda.
And all Dera devotees irrespective of their religious beliefs have been actively participating in these welfare programmes. Devotees engaged in these welfare activities do not offer help on the basis of a person's religious beliefs, but on the basis of his/her needs.
But, the same does not hold good for the entire nation, where political parties, following vote-bank politics, only carry out welfare programmes with vested interests in mind. No wonder that they have little regards for humanitarian activities.
Rise in reports of communal clashes across the nation provide a glimpse into this fact. In just two months (May and June) there were reports of 113 incidents of communal clashes.
These clashes resulted in 15 deaths and left 318 injured. Demographically speaking, In Maharashtra, Haryana and Jharkhand witnessed 33 counts of communal clashes. In comparison, in Uttar Pradesh, where there were 125 incidents of communal clashes between May 2012 to March 2014, the figure rose to 400 in just three months that is from May to July. These were spread across 18 districts in UP.
Reports have suggested a rise in incidents of communal clashes from UP, Maharashtra, Madhya Pradesh, Karnataka, Gujarat, Bihar, Jharkhand and Haryana going into the Lok Sabha polls and 40 days following the declaration of results. During the period 100 such incidents came to light, out of which only two incidents were reported from Jharkhand and Haryana, respectively. However, 10 to 30 such incidents were reported from other states.
Wonder what progress can be achieved by vote bank politics that does little other than create ill will between two brothers. It is this very vote bank politics that in the name of religious supremacy is creating a divide that is pushing India to the depths of destruction.
For true progress and development can only take place when there is religious and spiritual freedom and everyone is treated equally, that is precisely what Dear Sacha Sauda believes in. Also every religion stresses on welfare and good for others. Wherever such a feeling or notion will be allowed to germinate, it will be an ideal ground for progress and development in the true sense of the word.
So as we celebrate our 68th Independence Day, let us take a leaf out of Dera Sacha Sauda's book and make a pledge that we would treat everyone as equal and spread the word of communal harmony across the length and breadth of India.
It is high time that we start practicing universal brotherhood in our lives and work towards India's progress in all walks of life be it technological advancements, scientific development, educational development, social change, environmental development or socio-political and economic development. Only then would be we be able to progress ahead for progress can never be based on any sort of divide.
Universal brotherhood and communal harmony and welfare for other can only help us lead the way ahead.
Let's all work towards it and help our Tricolour fly high!
Anil Kakkar Sirsa
Follow us on Facebook, Twitter, Google+, LinkedIn and Instagram, YouTube to get more updates related to sachi shiksha Spiritual Magazine, articles.