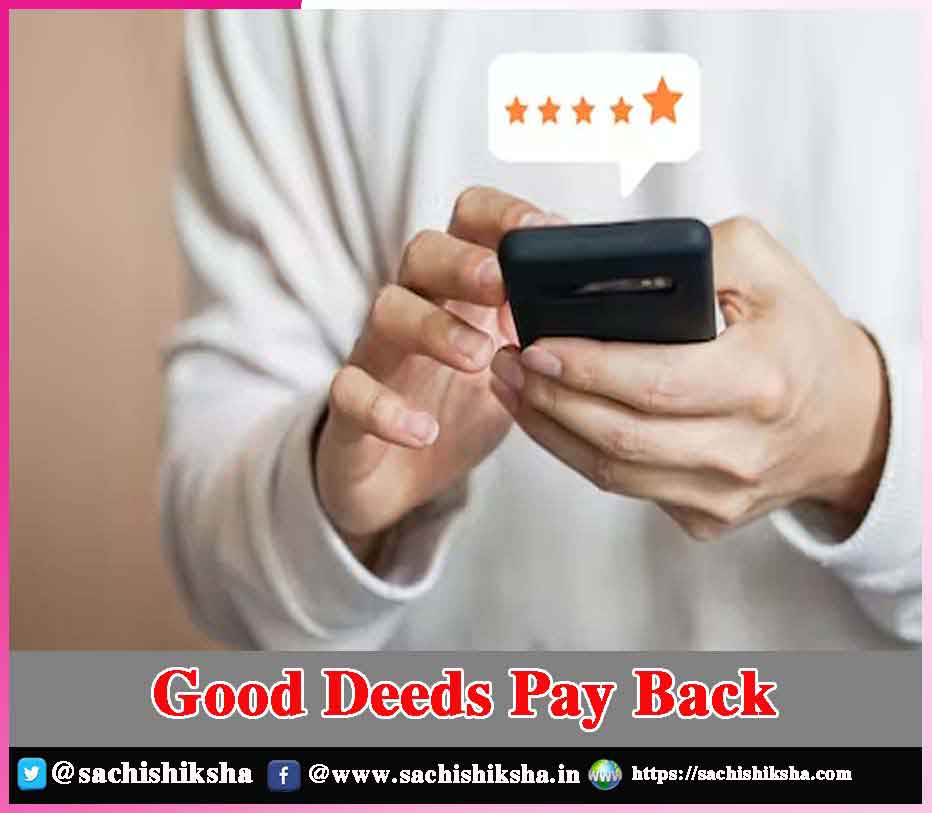 Good Deeds Pay Back
Introduction: An act of any type of goodwill never goes unrewarded be it big or small, voluntary or involuntary. A random act of kindness which brings a smile on the face of a person in need is truly a blessing. Kindness plays a vital role in any act of good deed. It's a gesture combining generosity, consideration and concern for others.
Pay back of a past good deed is a chain reaction. It's a wave that keeps rolling, and all it needs is one person to start it. One small act of good deed can cause a ripple effect that impacts an entire community. If we focus on being kind to others with our actions of good deeds then we tend to create a movement to change the world.
Also Read:-
Action & Reaction:
Newton's third law is a good comparison for the maxim "Good deeds pay back". Though good deeds have nothing to do with physics, but the third law of motion by Newton explains it in a better way. "To every action, there is an equal and opposite reaction" says the law. In simpler words, if we focus on an example in our day to day life, when a ball strikes the ground, it exerts an action force on the ground. Then the ball bounces back as a result of the ground's reaction force. Similarly when we do a good deed it is paid back to us in the form of another good deed benefiting  us immediately or definitely in the future.
Helping Others With Dedication:
The good habit of helping others is a practice taught to us by our elders from a very young age. Naturally human beings are hard-wired to do good deeds. Whenever we help others with our kind acts of good deeds, our pituitary gland secretes a small dose of serotonin and oxytocin in the brain. Serotonin and oxytocin are known as the happy chemicals eventually they make us feel happy. A true good deed, whether it is volunteering for an organisation, planting a tree, donating money to charity or orphanage, helping the poor, feeding the hungry, donating blood etc, should be done with a sense of utmost dedication, making it worthwhile. Physical work is not the only component of good deeds but also taking time and an initiative to appreciate a person is also a kind deed, it boosts their confidence and uplifts them both mentally and physically.
Good Deeds Never Go Unrewarded: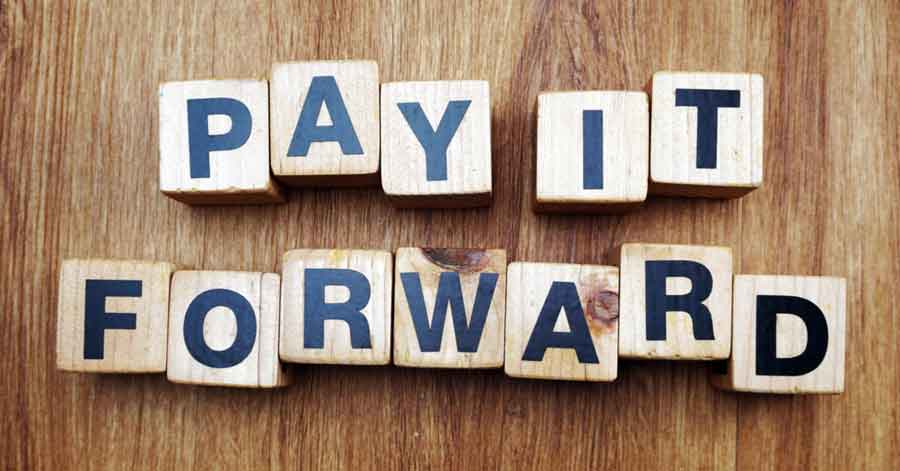 There are many examples in our day to day life which prove this quote. But one of the popular and historically evident true life story of Ignacy Jan Paderewski a Polish pianist, composer and politician is a good example. In 1892, Herbert Hoover an 18 year old orphan boy was struggling to pay his fees at the Stanford University. So he came up with an idea with his friend to raise money for his fees by organising a musical concert. They decided to have Paderewski perform on stage and accepted his manager's demand for fee of $2000 for the piano recital. On the day of the concert they were able to collect only $1600, so they gave it to Paderewski along with a promissory note for $400.
But Paderewski refused to take the money and returned it to them. The boys were surprised, and thanked him for his kindness. After 20 years when Paderewski became the Prime Minister of Poland during the world war, he was struggling to save more than 1.5 million people starving in his country, and had no money to feed them. Paderewski reached out to the US Food and Relief Administration department and was surprised to find Herbert Hoover as the head of the organisation, who later became the 31st US President. Hoover agreed to help and quickly shipped tons of food grains to feed the starving Polish people. Each and every act of our good deed somehow finds its way back to us.
Help Others Selflessly:
 "The smallest deed is better than the greatest intention"says John Burroughs. Most of us have intentions to help others but intentions are just an illusion unless you take an action. Executing an act of kindness relieves the burden of the recipient and also gives satisfaction to the doer. Having an intention to do an act of kindness will be of no use either to the recipient or the doer unless it's executed. Doing a good deed should be followed by an unconstrained feeling of selflessness. Such deeds which are carried out with a pure, self-sacrificing intention never go unrewarded.
Good Deeds Day:
In an attempt to create a global awareness on good deeds, an Israeli businesswoman and philanthropist, Shari Arison, launched the Good Deeds Day as an international day of volunteering in 2007 through Ruach Tova, a non-profit organisation. It's a NPO which connects enthusiastic volunteers with organisations in need of assistance. Good Deeds Day takes place annually on a chosen Sunday in April.
According to Shari Arison, the goal and mission of creating such a day is to unite people around the world to help others and do good for the community, fostering a sense of kindness and compassion. It began in 2007 in Israel and became a global day in 2011. It kicked off with the participation of three countries together with Israel and now it has around 1.5 million volunteers from 108 countries around the globe, who join hands together on this particular day to do acts of benevolence and prove that anyone can make a difference. This altruistic day of helping others just gets better every year.
Conclusion: It is not wise or proper to wait for someone to do us a good deed. As per the famous quote "be the change you wish to see in the world" we need to take the initiative. That quote isn't just about change or about one person being able to change the world. It's bigger; it's about a movement that can be started from one person acting with a particular intention. So let's take the initiative by spreading acts of kindness like confetti and make the world a better place.