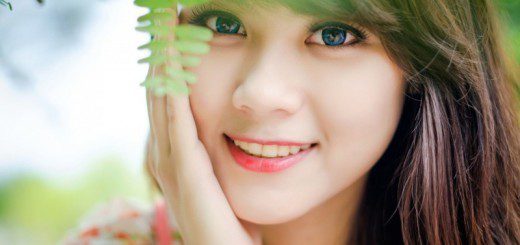 How to Look Beautiful Without Makeup Everyday Naturally: Simple TipsMarilyn Monroe said, "Beneath the makeup and behind the smile I am just a girl who wishes for the world". There might be like this… If we want to look beautiful, we need to do makeup.. But, have you ever thought of How to Look Beautiful Without Makeup Everyday Naturally? Yes it is possible.. Let us see how.
Natural beauty is god's gift and it is the best thing to carry around. But women tend to hide it by applying artificial makeup. Some women just can't step out of the house without applying makeup, even if they have to go to nearby store.
Makeup should not be used to hide one's in-abilities or low self-esteem. It should be used to enhance natural beauty of a person. Makeup should not be compulsory; it should be applied as per choice or need. As a person grows old the skin becomes rough and loses its moisture, and to maintain the natural beauty below are some tips.
Skin Care
if a woman is applying a makeup she needs to clean the face first with a good quality cleanser. A cleanser can even be used by women who do not apply makeup. To avoid attack of dirt, germs, oil on your face cleansing daily is the best solution. It also keeps the skin healthy and hydrated. Moisturizer should be used daily to keep the skin smooth.
Nutrition
For a healthy skin, a healthy body is essential and hence your diet should be full of nutrients. To have a glooming skin, a person should drink plenty of water daily, and consume vitamins and minerals. Fruits, nuts, vegetables, dairy products are healthy foods which enhance the skin texture. Alcohol and smoking should be avoided as it damages the skin. Get rid of toxins, as it will affect your external appearance. A balanced diet and exercise is a must for healthy skin.
Enough Sleep
Required amount of sleep is necessary for a human being to keep the skin and body in healthy condition. Stay away from stress, as it gets directly reflected on your skin.
Apply Sunscreen
Even doctors say that application of sunscreen should be compulsory while going out in sun to avoid direct attach of ultraviolet rays. It helps in the long run and keeps the skin healthy.
Hygiene
You will find women with layers of makeup but not hygienic. It is important to look presentable and clean with or without makeup. Wearing good clothes, trimming your hair regularly, cutting nails and keeping them clean, use perfume/deodorant for body odour are some basic hygiene tips to gain confidence.
Hair Cut
Love your hair, get a trendy hair cut and you will grab all the attention. It is important to look good, and the stylish hair cut will give you that confidence without applying makeup.
Groom yourself
A woman knows what her best feature is. Someone has good thick black hair; someone has long eyelashes, black eyebrows, and beautiful lips etc.
The moral is that a women need to groom her asset. For example a woman can apply natural lip balm to enhance her beautiful lips, or maintaining the eyebrows by regularly trimming them can give a gorgeous look.
Makeup is just an artificial product which should not be used to hide face. Rather belief in oneself, confidence on face, and a natural and genuine smile will enhance a woman's beauty without makeup.
Follow us on Facebook, Twitter, Instagram, and YouTube to get more updates related to Sachi Shiksha – The Famous Spiritual Magazine in India. Also Read Our Hindi and Punjabi Editions.