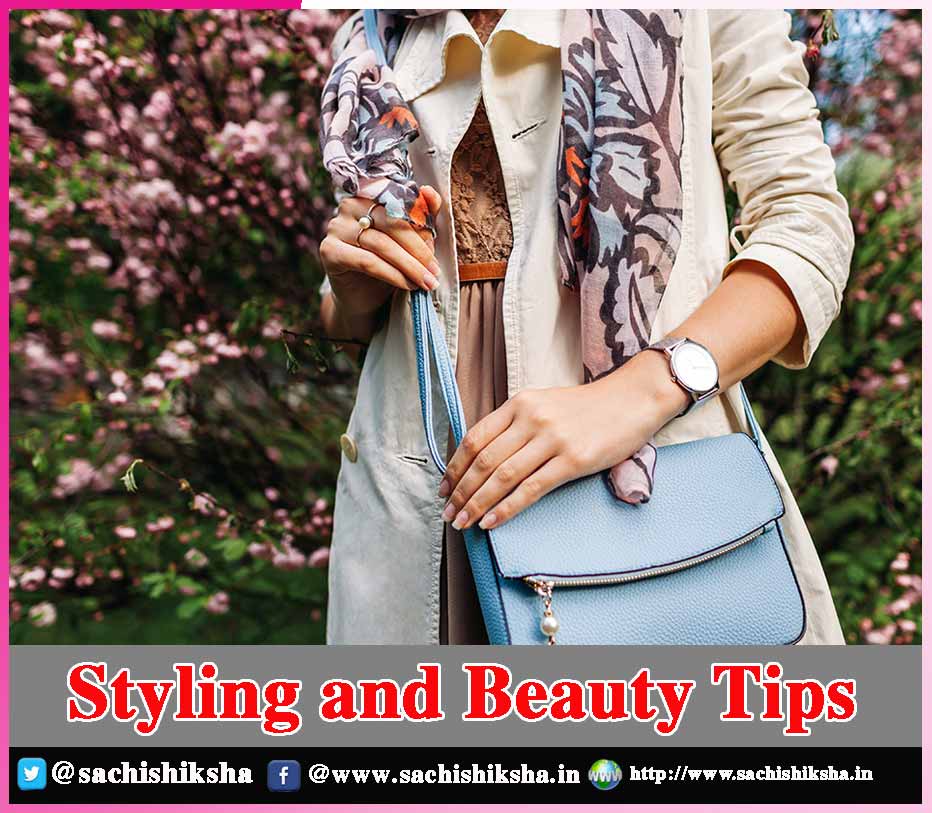 Styling and Beauty Tips
Throughout history, people in every culture have sought to change the natural appearance of their bodies. They reshape and sculpt their bodies and adorn them with paint, cosmetics, clothing and jewellery.
These customs, however, are diverse and particular to a culture at a specific period of time.Social institutions, ideology, values, beliefs, and technology transform a physical body into a social body. Bodies, therefore, provide important clues to the mechanics of society.
If, for example, an older person dresses according to the fashion of young people, he or she may look ridiculous in the eyes of both young and older people. The term "fashion victim" refers to someone who slavishly follows the current fashions.Clothes have social significance.
The cultural and social context influences individual body choices and gives them social meaningTechnological innovations that inundate society with images of beautiful people are a cultural change that has helped to narrow the criteria for evaluating appearance.
Fashion dolls, like Barbie, are an icon of female beauty for young girls to adopt.Why people follow fashion. People follow fashion for many reasons. Often, people imitate the style of a person or group with whom they identify. In the past, most fashions originated in the upper classes and trickled down to the lower ones. Ordinary people hoped to raise their social position by following these fashions.
Beauty and styling are often touted to be synonymous with women but men are equally interested in these. Lately, it is found that men also follow the style and like to live a fashionable life. Beauty for them is personal grooming that enhances their overall persona.
Also Read:
Fashion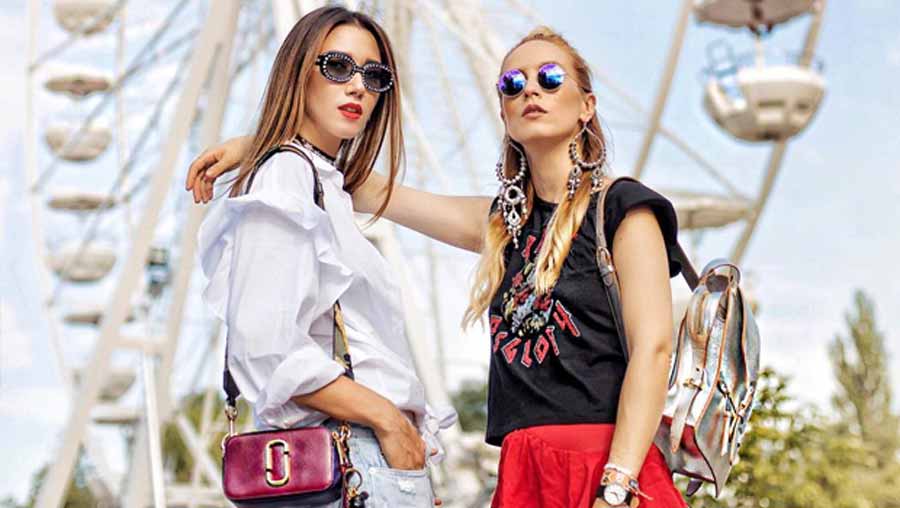 Fashion is a term that is given to enhancing the personal style of clothing. People these days no longer want to dress up casually but they want to add an element of fashion in their style that distinguishes them from others. Fashion is inspired by celebrities and designers that keep on experimenting.
One style becomes popular at a time and it is called fashion of that time frame. Some fashion elements are timeless that aren't bounded by time but remain fashionable forever. Apart from clothing, footwear, accessories and compatible hairstyle are also a part of fashion.
Types of Fashion
Limited Edition Fashion –
You must have heard about limited-edition things such as clothes, watches, perfumes, shoes, etc. This type of fashion is for people who are interested in something good and exclusive. These aren't pricey always but mostly come in the affordable range. Only a small number of products like 100 or 1000 limited edition pieces are made and sold worldwide.
Designer Wear Fashion –
There is a number of designers that design clothes matching their vibe and vision. Some hold expertise in a particular fashion such as wedding fashion, ramp fashion, etc. Their collection has items from affordable to the expensive range that people can select by walking into their stores.
Classic or Timeless Fashion –
Clothes or fashion accessories that can never go out of fashion are classic ones. They are always in trend and you can wear them even after a decade. Basic tees, denim, silk sarees, etc. are some examples of timeless fashion that doesn't look dated.
Street Fashion –
This fashion is the cheapest fashion as you'll get these designs on almost every street. These are made for people who like to wear what every second person is wearing. The latest style pieces at a much cheaper rate are what street fashion is all about. The younger generation like college-goers mostly follows street fashion to look updated for a less budget.
Diffusion Fashion –
Diffusion fashion is quite popular as these are ready-to-wear clothing that puts their expensive clothing on sale. Ordinary people can wear designer clothes for a much cheaper cost is what this type of fashion promises.
Eco-fashion –
This is a new fashion type that integrates stylish clothing with ecological elements. These are affordable clothes that contribute to saving the environment. The raw material is eco-friendly and the fashion is created responsibly.
Beauty
Beauty is the state of looking and feeling beautiful. It is defined as a quality that gives pleasure to the senses and looks appealing to the eyes. Beauty is not just facial beauty but how a person presents itself that looks enchanting to others.
Guide to Beauty Products
Here are some common beauty products that women carry the most:
Skincare Essentials: Beauty cannot be maintained without using the right skincare products such as cleansing milk, toner, moisturizer, anti-aging creams, makeup remover etc.
Face Makeup: Beauty is nowadays aesthetics. People use makeup products to enhance beauty. Foundation, highlighter, contour, blush, etc. are makeup essentials.
Eye Makeup: To enhance the look of eyes, eyeliner, eye shadow, etc. are used.
Lip Makeup: Talking about lip beauty, lip balms, lipsticks and lip liners are used to make lips beautiful.
Tips to Always Look Beautiful and Stylish
Gain confidence with advice for styling every look in your closet:
Work Your Wardrobe.
Make sure you have reliable wardrobe staples – an iconic little black dress / white shirt & black trousers, a pair of jeans that fit perfectly, a classic blazer, simple and semi-formal polo neck T-shirts, button-downs shirts in neutral / pastel colours, and an effortless leather / denim jacket.
Make sure your clothes fit perfectly.
One trick to making any item of clothing look amazing is to hire a good tailor. Tailored clothing not only looks polished, but it also feels more comfortable. Pants that drag on the ground and dresses that bunch up awkwardly won't make you feel stylish.
Learn how to balance proportions.
Balancing proportions is about styling your outfits to create an overall aesthetic harmony. The way you achieve this is by wearing clothes that fit your body shape. Try pairing a tight crop top with wide-leg jeans, or a puff-shoulder top with straight-leg pants.
Find your personal style.
Developing a signature style can take years, but you can get started by creating a moodboard. Remember that personal style is an experiment – you never know what amazing looks await you until you're in the dressing room. The categories "menswear" and "womenswear" shouldn't dictate how you shop. Take time to play with colours and shapes to find what looks great on you.
Become a better shopper.
Become a better shopper. Learning how to shop for exactly what you want will help you avoid filling your closet full of items you never wear. When your wardrobe consists of pieces that you love, styling an outfit will become second nature.