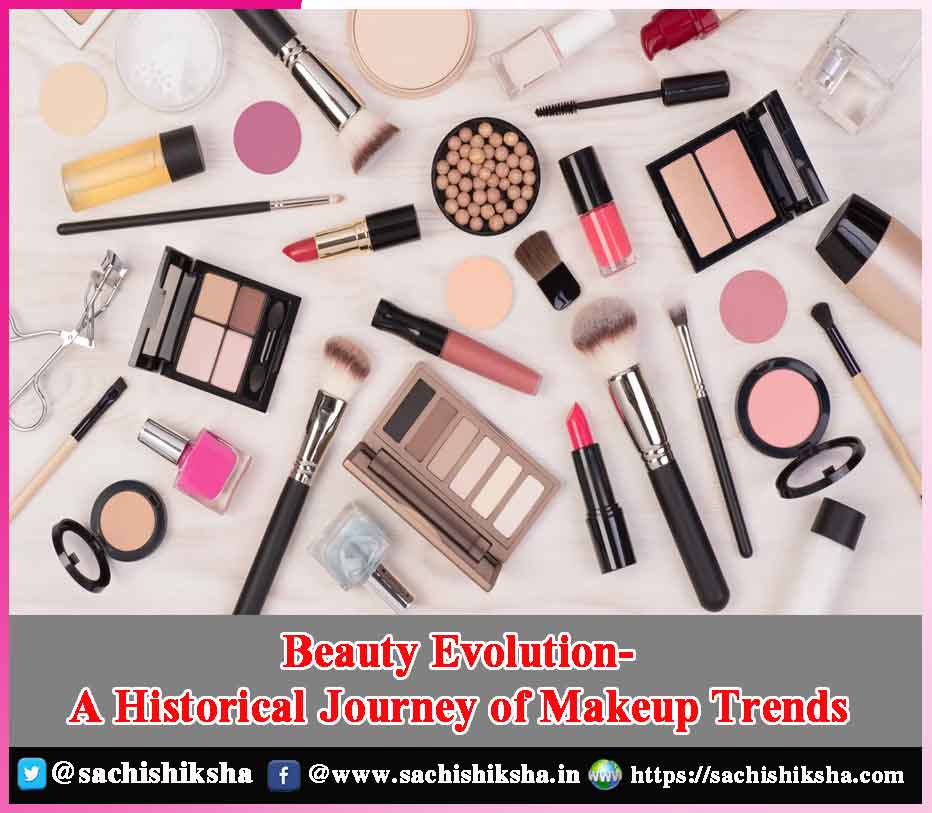 Beauty Evolution- A Historical Journey of Makeup Trends
Introduction: Makeup has consistently been the trendiest issue, regardless of the week, month, or era. Throughout the beginning of time, cosmetics has served as a colossal symbol of expressing yourself, daring feminine characteristics, and unapologetic assurance. Makeup builds on a rich tapestry of supernatural history that demands a thousand eulogies, encompassing thousands of years, nations, cultures, and the norms of society.
If you delve into the documents from prehistoric human history, one will discover that it hadn't been simply the famed and distinguished Cleopatra, the queen of Egypt, who popularized the cat-eye and crimson lip. Makeup has been embraced as a unisex augment in Egyptian societies, as well as in Greek, Japanese, Chinese, and Indian cultures. Based on smashed beetles and lead and chalk remedies to rice flour combinations, henna combinations, and the iconic charcoal and ghee remedies, the history of cosmetics is an intriguing one.
Also Read:-
Beauty Sector: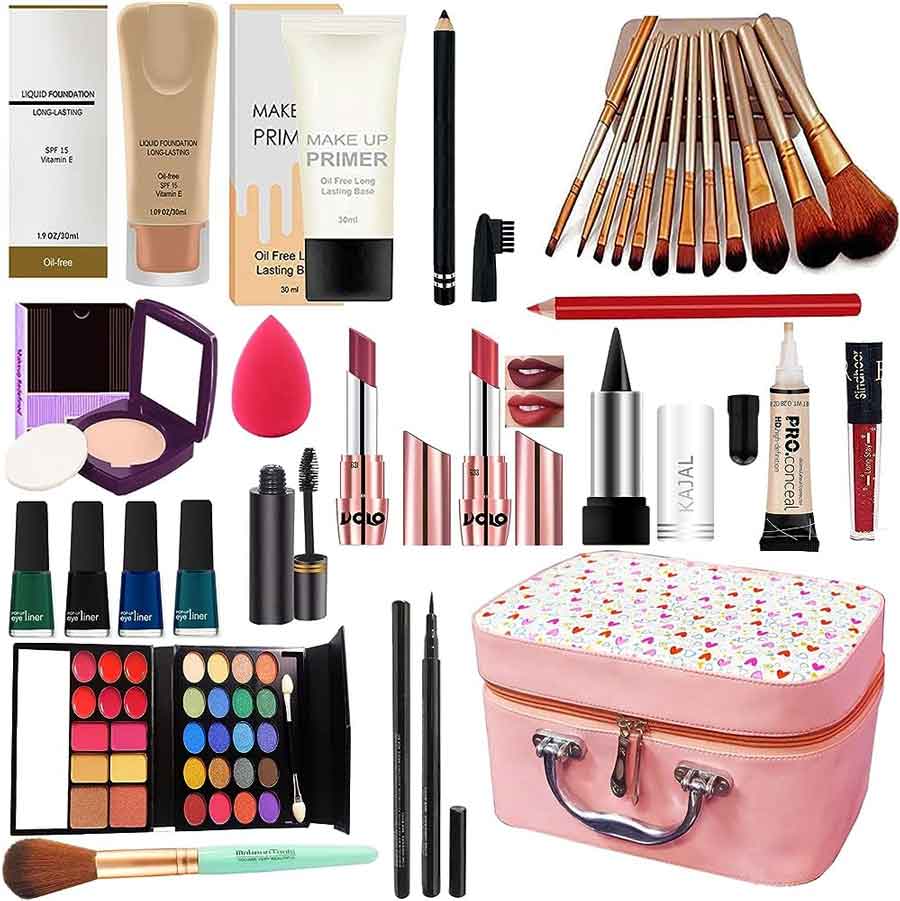 The beauty sector has expanded due to the growing appeal of skincare and beauty products. Cosmetologists, dermatology specialists, bloggers, influential individuals, and stars collaborate to create beauty companies.
Origin of Cosmetics:
For generations, makeup has captivated us. The origins of cosmetics can be traced to the days of the ancient Egyptians, when both men and women donned different eye makeup.
Cosmetics Usage in the Mediaeval Period:
Throughout the mediaeval period, the Church forbade the wearing of cosmetics because it was deemed sinful. Despite the fact that the use of cosmetics was illegal, women in Europe persisted consuming it in multiple ways. Women used to crumble fresh geranium blossoms and apply them onto their cheeks and lips to give them a rosy hue.
Cosmetics Usage in the Victorian Period:
From 1837 until 1901, the Victorian era was in effect. Cosmetic usage was associated with female actresses and prostitutes at that point in time. Individuals loved their natural skin color, and any cosmetics that changed it were looked down upon.  During this time, ladies started doing things like tweeze their eyebrows, rub castor oil into their eyelashes. They also applied beetroot juice to their cheeks or squeezed them to make them rosier. In order to give the lips a glossy sheen, clear pomade was utilized.
Status of Cosmetics Usage in Early 1900s:
It was not until the early 1900s that cosmetics became more acceptable to society and appealing. Because of its appeal, makeup evolved and the first commercialized cosmetics became available.
Use of Cosmetics in 1920s:
During the 1920s, society started to concentrate on women's sexual appearance. As women joined the workplace, they were urged to apply makeup in order to contend for jobs with males. In the 1920s, cosmetics were distinguished by a distinctive, extensively made-up style.
The lips were shaped like a cupid's bow, the eyes were lined with eyeliner, and the cheeks were dusted with brilliant red blush. Today, the 1920s are highly regarded and held an important role in fashion, makeup, hairstyles, and culture as a whole. Though makeup has evolved, several fundamental components of makeup from the 1920s can still be found in current trends in beauty.
Metal Lipstick:
Once the metal lipstick tube was designed, lipstick became fashionable. There were salve, liquid, and stick lipsticks accessible to people, but persistent tints were particularly preferred. Flavored lipstick was also commonplace, with cherry topping the list.
Mascara:
Mascara developed at the same time. Many ladies used basic home materials to achieve darker, thicker lashes, such as petroleum-based mascara mixed with smoke or charcoal.
During the 1920s, blush evolved substantially, with creams, liquids, powders, and scarlet sheets displacing the rougher blushes of earlier times. Powder blushes became increasingly popular following the advent of spill-proof packaging and compacts.
Makeup Styles in the 1940-1950s:
Bold red lips, winged eyeliner, and dramatic, arched eyebrows were among the greatest prominent beauty styles of the 1950s. These looks were frequently coupled with dewy, perfect skin accomplished with powder, basis, and color. In general, 1950s makeup styles were extremely professional, refined, and feminine. They continue to have a big impact on current fashion and cosmetics trends.
From the 1940s, the look of longer, more luscious lashes lasted throughout the 1950s.  By the mid-1950s, arched or cat mascara was an essential feature of the decade's cosmetics looks. On marketplaces, professional eyeliner existed in pencil, liquid, and gel versions. In the 1950s, brows were broader in the centre and tapering out to a neat point. The inner corner might be round or square.
They started to reduce the fall from the apex to the outside corner in Hollywood for a droopy that resembled a lovely, pleasant smile.  Movie actresses like Marilyn Monroe were over-drawing her upper lips to give them a larger appearance. Red, dark red and blue-red were popular colors.
Makeup Styles in the 1960s:
The 1960s were a youthful decade. The "baby blues" were reaching adulthood and defining this era as its own. During this time, there was a considerable development in makeup. The feminist movement resurfaced in the 1960s, focusing on freedom for all and the abolition of prejudice. Some feminists saw makeup as demeaning women as female beings and avoided wearing it. Others loved cosmetics and wore it with pride.
The 1950s cosmetic designs were carried over into the 1960s, with flicking upper eyeliner, dark eye shadows in greys, greens, and blues, and lipsticks that varied from red to corals and pink.  In the 1960s, high-fashion cosmetics were all about the eyes, with the face remaining soft and inherent, blond.
Makeup Trends in 1970
The beginning of the 1970s maintained the "flower power" naturalistic aesthetic of the 1960s. The late 1970s saw an increase in glam.
The cosmetics demands of women of color began to be recognized in the 1970s, and increasingly women of color were employed in advertisements. New beauty brands created specifically for women of color, such as Fashion Fair Cosmetics, emerged in 1973.
Trends of Makeup from 1998 to 2023:
Jump to the makeup scene of the 1980s in India, and it's evident that the glossy pout, fringe and center-parted sleek hairstyles were popular, inspiring the cosmetics business for decades thereafter.
Although the rest of the world was frolicking in neon lipstick, rainbow eye shadows, and saturated blush colors the Indian cosmetics culture embraced the fashionable girl aesthetic. For celebrities, cream lipsticks, lined eyes, and lengthy thick eyelashes constituted the rule of the day. The popularity of the creamy pout has only grown over time. Metallic tones of shimmering and shine swept over this decade beginning in 2000. And in 2022-23, with highlighting tools, neutral makeup appearances and contouring surfacing as the forthcoming decade's main beauty patterns, as well as loud makeup had to take place in the background.
The tiny thinned out brows have been exchanged with a bigger, fluffier pair, the pout has found refuge in nude lipstick, and mascara appears to be every beauty lover's partner!
Castor oil has been utilized in makeup for thousands of years and remains incorporated in some cosmetics still. Kohl and henna have been used as a cosmetic aid in India for thousands of years, and both of them are now widely used in many nations. Kohl has historically been created from an amalgam of substances such as ashes, lead, roasted almonds, and antimony.
Conclusion:
Makeup is not a new way to improve one's beauty. The longing for appearance has been historically widespread. The most significant distinction today is that we now understand a lot more about methods to make reliable and successful cosmetic treatments as our expertise has grown.