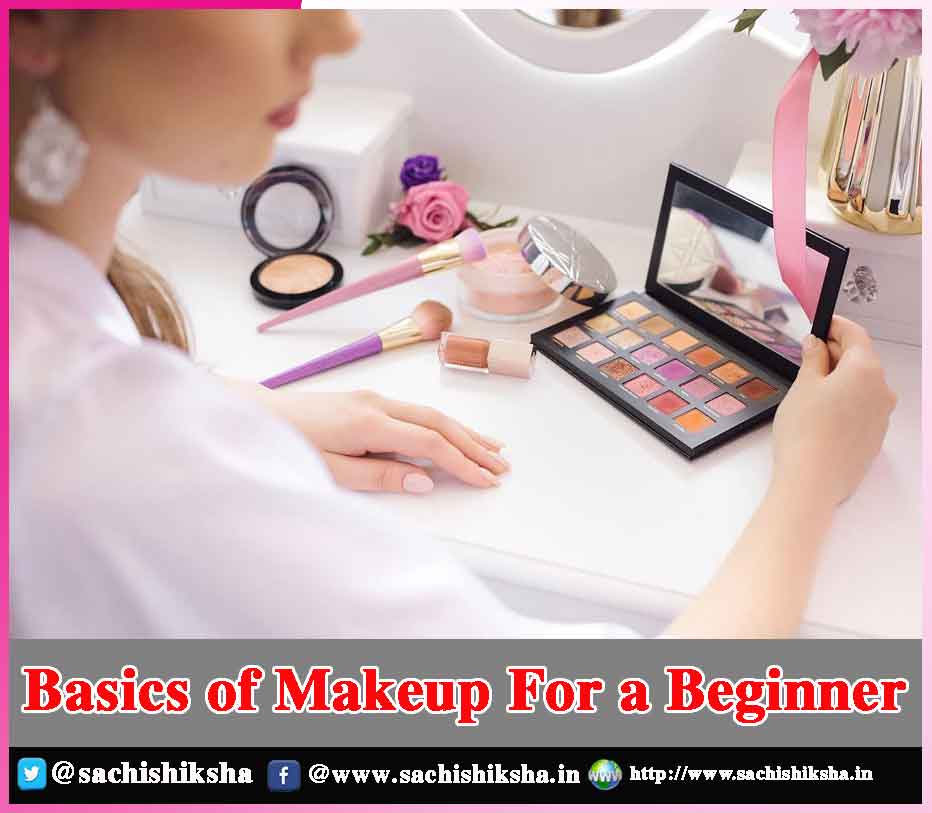 Basics of Makeup For a Beginner
Introduction: In the world of so many different types of art, there's makeup as well. Makeup has been a total hype these days. Every other college-going girl wants to be skilled in this artistic field. Even school-going girls keep on trying different hacks from the internet for exposure to makeup.
The most asked question to specifically women is "Why do you even apply makeup"? The correct answer to this should be "because we feel confident which surely doesn't mean they are not confident without it.'' It helps them to enhance their features and there's nothing wrong with feeling confident through an object.
Just because people spreading hate for girls/women doing makeup can't do it themselves, they can't digest the fact that others can do it. We find crazy people like these everywhere but it shouldn't stop us from making good choices for ourselves. Let's move on to the interesting part for which you all have been waiting.
Also Read:
Skincare–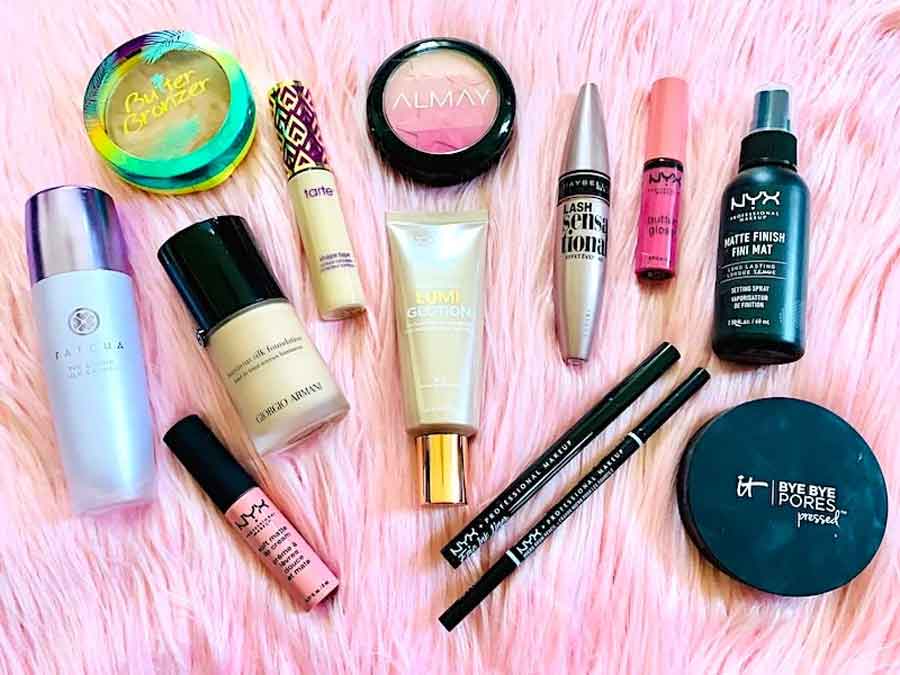 Before makeup taking care of the skin is the first and the most important step. Having good skin and maintaining it is a difficult task for most girls.  Having good skin shows how nicely you maintain yourself. Here are a few very easy steps to keep your skin healthy and hydrated:
First, observe your skin type and then use a face wash according to it. After that use a good toner, moisturizer, and SPF50 in the daytime. At night, use the same face wash, toner, serum, under eye cream, night cream, and lip balm of your choice.
Weekly you can add an exfoliator and a good quality face mask for 15 min and then end it with a serum and pat it all over the skin.
And for monthly skincare, start with a detan for 15min, scrub, steam for 5 mins, 3 mins of massage with a cream/oil, face mask for 15 mins, and again end it with a serum.
Primer- 
This product can be a game-changer for your makeup look. It is used to make your makeup last longer and not bleed because sweat acts like a protective barrier for your skin.
The result is more flawless, especially with primers that combine skincare and proper moisturizing. It creates an ultra-smooth canvas on your face that blurs out by filling in the creases, flaky patches, wrinkles, pores, bumpy textures, and redness. It helps the foundation and concealer to sit on and glide smoothly on the skin.
Concealing –
Let's start with a concealer of your skin color to hide your pigmentation, dark spots, dark circles, etc. Pack it with a good quality lose powder/compact so that the concealer wouldn't move from its place and would control the creasing under the eyes.
Contour- 
To give your face a snatched and a lifted look, contouring is a must. Draw a thin line of a liquid /cream contour where your cheekbone ends and blend it in the same place as moving it from its place will be disastrous. Practice it well. Contouring helps in creating depth in the face and defines your facial features in the most flattering way. Even using just, a bronzer can help you look more awake and refreshed.
Tint/Blush- 
Just to give your face a little color apply a tint, cream-based blush, or a powder blush. It gives the face a balanced and naturally flushed look because without it face looks very flat.
Highlighter-
 Use a neutral shape of a highlighter to enhance and exaggerate to high points of the face, the cheekbone, tip of the nose, bridge of the nose, chin, eyebrow bone, and a little on the forehead. It adds a natural-looking dimension to the full face of the foundation.
Lip-
 Nude browns and pinks are very much in trend these days. People going to colleges and offices should always go for neutral shade because it suits all skin colors. Without lipstick, the makeup look would look incomplete.
It defines your lips and brightens your smile. Even if you don't do a single thing on your face and wear just the lipstick, it has the power to save your day from looking homeless. Adding a gloss on top of it can be a banger, it  makes your lips look more hydrated and glossier. And to make your lips fuller, apply a lip injection gloss to get an instant pouty lip.
Eyes-
 Doing elaborated eye makeup is not possible for everyone because of the time issue but curling your eyelashes with an eyelash curler and giving them more lift by applying a good volumizing mascara can make a huge difference.
When you have time, just pick an eye pencil color according to your outfit and draw a line on your lash line and smudge it and blend it with a lighter shade from your favorite eyeshadow palette. And if you have small eyes add a white/neutral color kajal to make your eyes look bigger and more detailed.
Eyebrows- 
Do not forget the eyebrows because they appear stronger and more angular. It improves the overall look and women with their eyebrows always look cleaner and neater. It enhances your appearance and frames your eyes.
Finish your look with a nice hydrating makeup fixer to set your makeup where it is and long-lasting throughout the day.