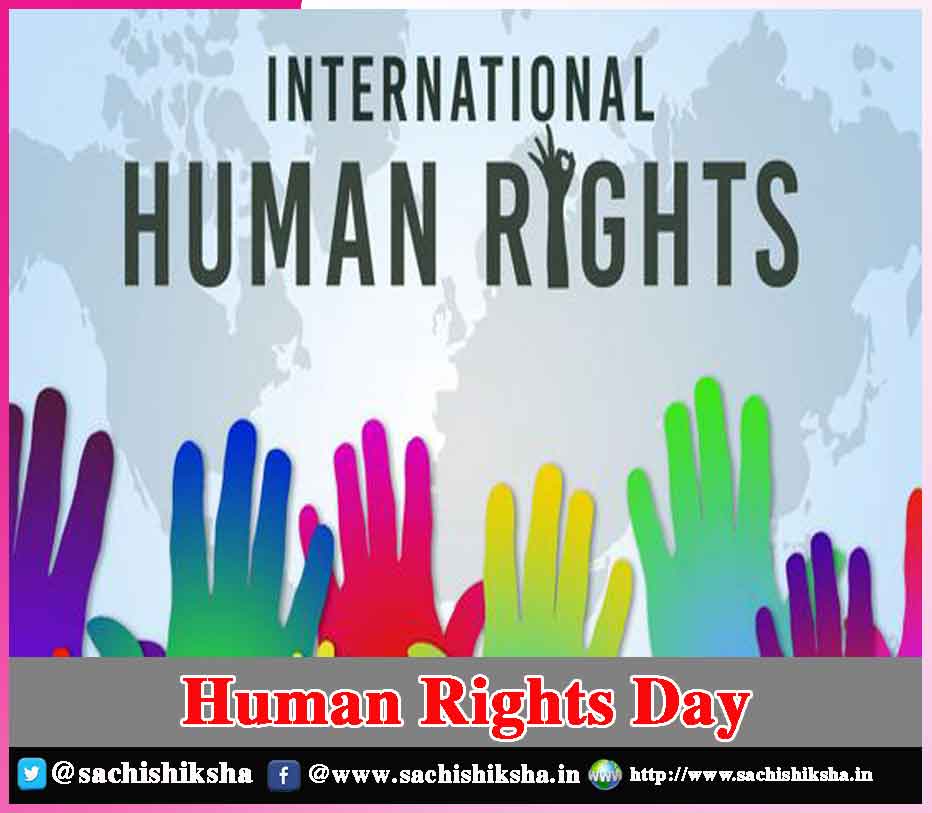 Human Rights Day is observed on 10 December every year by the international community. It is observed because in 1948, on this day General Assembly of the United Nations adopted the Universal Declaration of Human Rights.
The official inception of  Human Rights Day was done in the year 1950 after the resolution 423 got passed from the General Assembly that invited all interested organizations and member states to adopt 10 December as Human Rights Day every year. When this declaration was adopted by the General Assembly,
it was called a "common standard of achievement for all nations and all people" towards which societies and individuals must "strive by development measures, international as well as national, to safe their effective and universal recognition as well as observance."
Also Read:
The declaration of human rights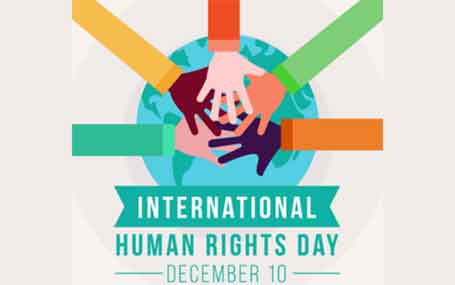 in the universe sets a wide range of basic rights as well as the freedom to which every one of us is entitled. It guarantees freedoms and rights of humans everywhere without any discrimination on the basis of caste, creed, sex, place of residence, language, religion, ethnic origin, or any others status. The Declaration is not any document but still, it became successful in inspiring about 60 human rights instruments which all together made the universal standard of human rights.
Today the basic consent of all the members of United Nations on fundamental human rights is laid in the declaration which makes it much stronger and increases the relevance of human rights in the daily lives of the people. The main United Nations rights official, the High Commissioner for Human Rights, as well as the Office of High Commissioner, play a crucial role in coordinating efforts of annual observation of this important day.
This article will discuss the importance of the day along with some past observances of Human Rights Day:
2009-End discrimination and embrace diversity
2010- Stop discrimination and speak up
2011- The celebration of human rights
2012-my voice matters
2013- 20 years working for the rights
2014- #Right365
2015- Our freedoms, our rights, always.
2016-take stand today for someone's right
2017- The universal declaration of human rights turns 70
2018- The universal declaration of human rights turns 70
2019- Youth taking a stand for human rights
2020- Recover well
2021- equality- reducing inequalities, advancing human rights.
The theme of Human Rights Day in 2021
is related to Equality and first article of the Universal Declaration of Human Rights is thatAll humans are born free and are equal in rights as well as dignity. The principles of non-discrimination and equality are at the heart of human rights. Equality corresponds to the agenda of 2030 with the UN approach in the document which focuses on Leaving No One Behind, Non-Discrimination, and equality at the Heart of Sustainable Development.
This involves finding solutions and addressing major forms of discrimination that have impacted the vulnerable people of the society including girls and women, African people, LGBTI people, persons with disabilities, migrants, and many more. During this year, following things will be laid stress upon:
To End Poverty
 An economy based upon human rights can break poverty cycles. Extreme poverty, structural discrimination, and pervasive inequalities are violations of human rights and are major challenges of the time in the entire globe.
Participation of everyone and renewed political commitment is needed to address them effectively. A new social contract is needed which shares the power, opportunities as well as resources in a fairer manner and set the foundation of an economy that is based upon human rights and is sustainable.
New Social Contract
Human rights that include social, economic as well as cultural rights along with the right to a clean, safe, sustainable and healthy environment are crucial for building a new economy that is based upon human rights which supports fairer and better sustainable societies for the future as well as present generation. The Foundation of a new social contract must be an economy based upon human rights.
Opportunities for Youngsters
Successive health and economic crisis have had multi-dimensional and long-lasting effects on the youth. Unless and until, their rights are safeguarded, including social protection and decent jobs, the COVID generation will have the risk of being the victim of side effects of mounting poverty as well as inequality.
Reversing Vaccine Injustice
Vaccine injustice via false vaccine distribution and hoarding violates human and international legal rights norms as well as the spirit of global solidarity. The need for a new social contract as well as common agenda between the government and its people is the requirement of the hour to rebuild trust and to guarantee a respected life for everyone.
Advancing the Right to a Clean Environment and Climate Justice
 Environmental detriment involving pollution, climate change and nature loss highly affect people, groups, and individuals in vulnerable situations. These effects exacerbate existing negative inequalities and highly impact the human rights of the future as well as the present generation.
Following the recognition of HRC of human rights to a healthy, clean as well as sustainable environment, strict action should be taken to respect and protect this right. Such action must be the cornerstone of the latest economical human rights which will produce a sustainable recovery from Covid-19.
In conclusion,
the goal of International Human Rights Day is an occasion to educate people regarding their social, legal, environmental, and legal rights and freedoms and to celebrate the achievements of humanity.