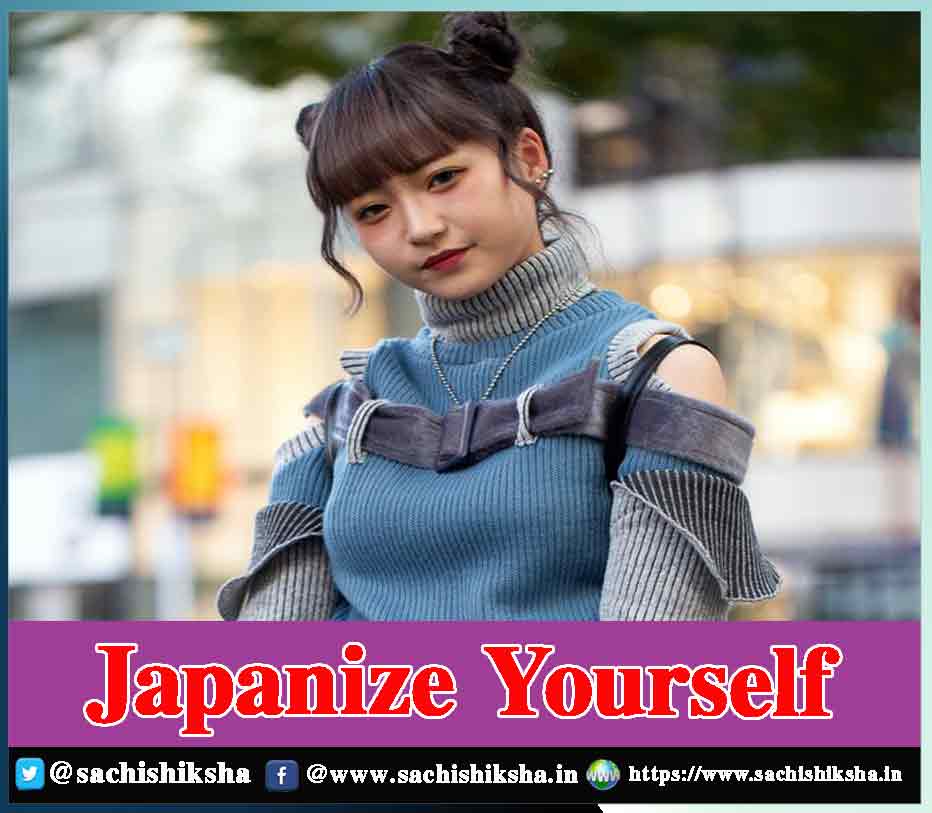 Japan is a famous island country in East Asia located in northwest of Pacific Ocean. It is the eleventh according to world population. It is an urbanized and most densely populated country. It is a great power and is a member of world organizations like OCED, G7 and United Nations.
The military of Japan stands 4th in the world with respect to power. After World War II there was a steep growth in economy and by 1990 it became the second biggest economy. Until 2019 Japan became the third biggest in sense of economy and ranked 4th in purchasing power. Along with its substantial contribution in the field of science & technology it is the world leader in electronics and automotive industry.
Although the island is lacking in terms of natural resources Japan has the most advanced, modern successful economy. 'The sum of small joys in everyday life results in more fulfilling life as a whole' is the philosophy followed in Japan. Having been through the nuclear attack in 1945 along with the earthquakes and tsunamis like that of March 2011 it emerged as a flourishing country which is spotlessly clean, tourist friendly and advanced.
Also Read:
The location of Japan on the world map is already been treacherous, always exposed to typhoons, earthquakes, tsunamis, fires and not to mention the volcanoes that are all over the island. These natural disasters have always ruined and blemished Japan by extensive destruction of buildings, ancient palaces, castles and temples along with thousands of casualties.
Other countries of the world never rebuild the old and ancient structures but the spirit of renewal is at its best among Japanese people as they rebuilt all the destroyed ancient shrines and temples. The Kiyomizu-dera temple of Kyoto that was damaged in wars and the calamities was recreated as it was.
It is because they believe in the Buddhist ideology according to which life must go on and the renewal of self is the only way of survival. It is just astonishing to see that although the people have to go through such hardships they are willing to renovate such large structures so as to protect the national heritage.
Although Japan faced the nuclear bomb attack, it never gave up and was fast in thriving back to normalcy. To overcome the impact in a speedy manner Japan was the first to bring out innovation in terms of structures. The commercial buildings and other official buildings are made from concrete or in steel frame with a design from the start of construction so as to build them resistant to seismic shocks based on the principles of structural engineering.
The buildings are designed in three categories namely anti-seismic, damping and seismically isolated structures. The application of these depends on the order of strength, flexibility, deformation and shock absorption that are expected from the structures so as to avoid any type of fatal damage and destruction.
The wooden buildings of Japan are popular since a long time. The traditional structures made of wood are resistant to earthquakes as they tend to bend and sway so as to avoid the stress that builds up. Even if Japan has some imperfections and blemishes as any other country has but the renewal, hardworking and helpful spirit of its people is unmatched which makes them capable of a swift and speedy recovery from any disaster.
In addition to these there are many things to learn including cleanliness. Japanese people are extremely conscious regarding cleanliness as there are literally no dustbins. There are recycle bins for soda cans and plastic bottles near the vending machines. When they intend to dispose off something they carry it along with them until they find a dustbin.
The students are responsible to keep the school campus and their classes clean. The children are trained regarding cleanliness since an early age so that they keep their household and surroundings clean as a moral responsibility and not considering it as an irksome menial task. The citizens can be seen picking up the trash although it was not made by them. The store owners have the habit of sweeping the sidewalks and the streets around the store.
The next trait to learn from Japanese people is punctuality. The time schedules of the railway stations that are connected through the subways are specifically punctual. If for some reason the train gets delayed even by a minute the passengers are issued late slips by the railway department so as to notify the employers.
Being polite, following proper mannerisms, always smiling, being respectful, having gratitude and being thankful for even the smallest matters as guiding the directions is all a part of Japanese culture. The special 'Japanese bow for greeting' is famous all over the world. The older people are considered wiser and are treated with full respect. Any type of informal language towards old age people is strictly prohibited.
They are considerate towards the privacy of other people as while commuting in a public transport either they avoid to talk on their mobile phones & if it's a compulsory call they find a corner and talk in a lower tone so that other people are not disturbed.
The group activities are always promoted in school. The basic aim of these group activities is to allow the students to share and discuss their ideas with their friends and classmates and not to voice their own opinion. It makes the students aware of the social participation and to respect the viewpoints and ideas of others.
It is a common practice to wear medical masks at public places in Japan. Either they are germophobes or are not well or have caught an extreme cold and cough they wear the masks promptly so as not to infect the fellow travelers. After being struck by the corona virus this practice is a must for all to learn.
So, all in all there are many traits to learn from the Japanese people that can pave a way for us to move towards getting better. If they are to be described in one word it may be the 'Focused People.'
"Japan never considers time together as time wasted, rather it is time invested"-Donald Richie
Follow us on Facebook, Twitter, LinkedIn Instagram, and YouTube to get more updates related to Sachi Shiksha – The Famous Spiritual Magazine in India. Also Read Our Hindi and Punjabi Editions.