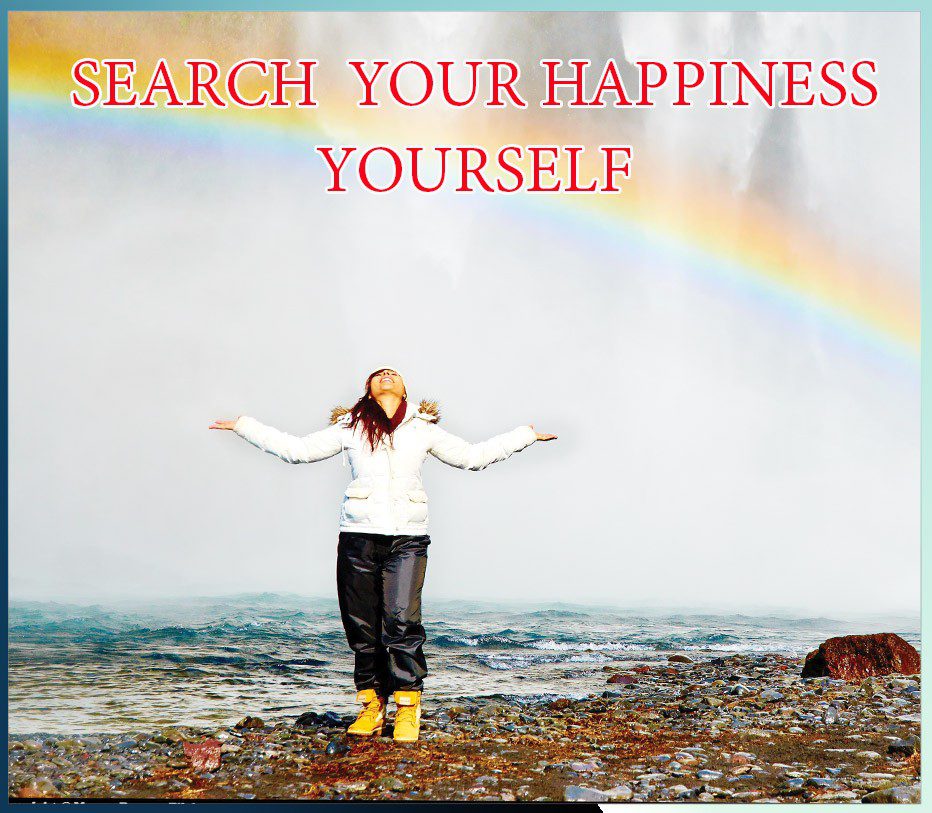 Hearing the word "Happiness", even delights the sad faces. Who does not want happiness? Every one works hard for happiness only.
Family is that unit of the society, from where the life starts and with the passage of time ends also. A person may be in trouble or busy enough, he gets peace when return home.
Any family can have peace and tranquility , only when elders are respected. And also are practiced denominations of belongingness, love, joyfulness and problem sharing habits. An ideal home is where smile crackers are in abundance and not limited, but all the homes and families are not leading such ideal life.
In present life style, there are families, where the people get up in the morning, take breakfast and go for work.
Also Read:
In the evening somehow they return, and take dinner and the rest of the time till next morning, they live in that room only. Such homes have become like hotels where people come to stay only. In these homes the atmosphere is always sad and an unknown person coming there feels suffocated.
The children look afraid and dumb and they live in loneliness. They suffer from inferiority complex and they are bound to bear this complex and lonliness all the life. The children of these families sometimes are involved in bad environment. They go in for escapism from the family and are involved in bad company.
Parents of some children are serving. They are very busy in their own works. Get up in the morning, get ready and go to work. In the evening, come home tired, prepare the meals like machine, eat and sleep. This happens with every working parents. They never know how the whole week is gone in this schedule. On Sundays also they have to finish so many works. In this busy life schedule, they cannot give proper attention to their kids.
They have full faith on Aaya "Maid", and Tutor. So they never feel it necessary to spend time with the kids. The childhood of their kids is passed with Aaya. The children are forced to enter in bad company in the college due to the negligent parents. They become drug addict. The parents do not know what their child does and where he goes.
They are awakened when they see that their child is lying unconscious in the home or they come to know through the gossips from the neighborhood. Now they start worrying about the child and start taking treatment for him. So due to the negligent behavior of the parents, and the loneliness and bad atmosphere of the home, the life of the child is destroyed.
If care is given in time to the children, neither they will turn to the world outside, nor will they destroy their future in bad company. To overcome these problems, the atmosphere of the home has to be joyful. Such joyful atmosphere, that grows happiness at home, and the healthy development of heart and mind is done.
If you want that your home remains free from this tension and confused atmosphere, adopt these rules n Finish the home and outside work together. Every happiness should be celebrated together. n Opt for joint family.
Wherever you go take your family with you. Do not forget to take your in laws, or parents and your brother sisters with you. Never do this and go with your children only. n Do not neglect your children. Take full care of their necessities. Tell them about their genuine demands. n Remember your childhood and behave with them like friends. n Remember the birthdays and anniversaries.
Do not forget to give them surprise. Arrange for parties and picnics. This will double the happiness. n Dinner should be taken together by all the family members. Share your problem with others. You will surely get the solution. n Do not sit alone and do not allow negative ideas to attack your heart and mind. Instead you sit with the family and play ludo, snake ladder and chess. Take refreshments.
Give full care and respect to the likes and dislikes of all. All go together for shopping. And yes do not forget to eat panipuri and icecream. n Do not forget to give gifts on festivals like valentine day. n Take advice of all children and adults while making important decisions, be the matter small or big. n If any member of the family is of irritated behavior, do not scold or isolate him.
Deal with him with care. You can give him toffee and chocolate out of love. n Do not repeat the matters of past. Always make the present beautiful, you will have a bright future. n Make sure to prepare a special recipe on Sunday and offer to the family members.
n In case of any family member falling sick, take full care of him until he is fully cured. To keep heart and mind healthy, do pranayam with all the members of the family in the morning.
SURESH KUMAR SAINI.