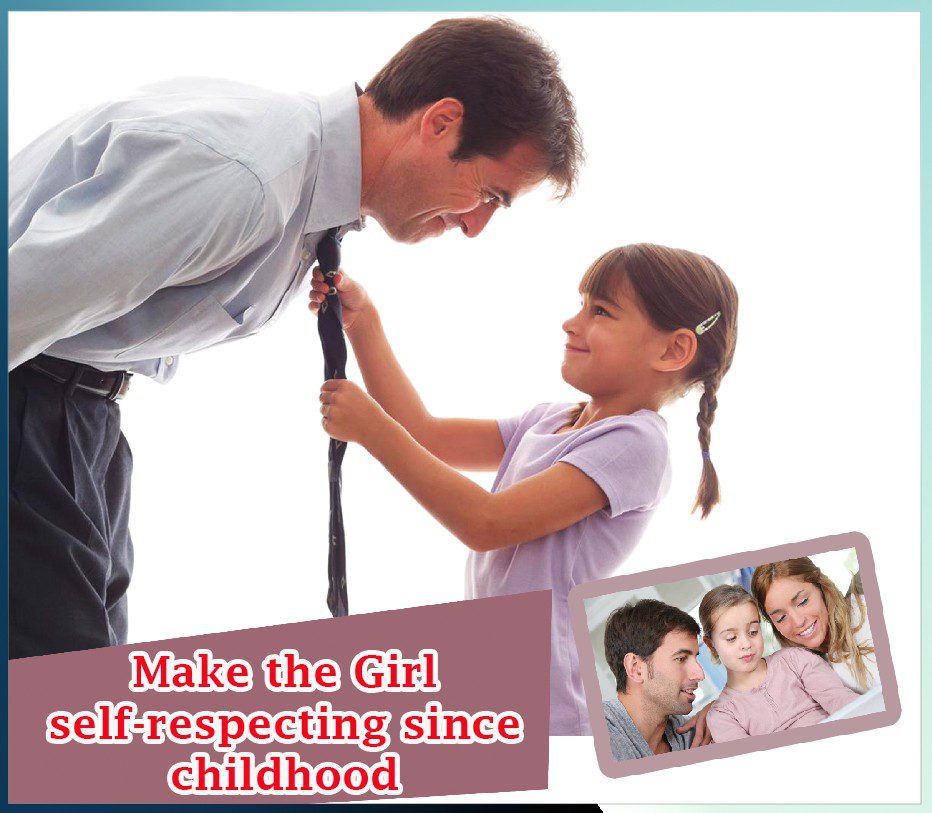 Make the Girl self-Respecting since Childhood
Women constitute almost half of the world's population. Despite this, the women folk are yet to get their rights to the fullest extent.
The primary reason behind this discriminatory attitude is the socio-cultural issues and age-old traditions that differentiate between the genders.
In modern times the awareness of females has increased in respect to their rights. However, a major revolution is needed as far as the right for women are concerned.
In villages the awareness for women rights is yet not complete. In the villages which are deprived of education and literacy, the condition of females is miserable.
We don't witness outbursts of joy when a girl child is born. On the contrary, joyous celebrations are done when a male child is born.
It really is ironical to note that in Hindu Sanatan Religion, the girls are worshipped during Navratri.
Indian mythology and religion teaches worshipping girl in view of their importance. In India, the Goddess of Education Saraswati, Goddess of Money and Prosperity Laxmi, and Goddess of power Durga are all of feminine gender.
This also comes in the pious teachings of Greatest Hazrat Mohammad Mustafa Sahib that 'lays the heaven, under the foot of a Mother'.
This means the one who will keep following his mother's words, and shall serve her, shall be blessed with Heaven, by Allah. In Christianity there is a special respectable place for Mother Mariyam.
It is high time that we celebrate the birth of girl child in our homes. The Indian society, as a whole, must also work jointly to prevent the female feticide that continues in our country even today. Female feticide is a sin and a criminal activity that must be stopped.
This particular fact must also be imbibed among the young males.
They must be taught to respect the women. At tender age whatever direction is given to them, they follow it. The nature and personality of the boy turns that ways.
The parents of boys, their grandparents and uncles aunties should teach them the issue of respecting womanhood, to the core.
Respecting women should be taken as a duty. If anyone is disrespecting the women then he is a sinner and he should be isolated in the early years is the society. Children should be kept away from sex discrimination.
Home is the first school. Whatever the child observes in his neighbourhood, influences him. Noopur from the social organization 'Parvarish' says, 'today it is a big deal for the parents to keep their girls safe. It is a matter of concern'.
The parents who are drowned thinking about their daughters and their respect, rather put more checks and restrictions on their daughters.
Their social life, talking, telephone contacts, and even their movement to social events or meeting their female friends is also banned. This is cruelty of parents over these small dolls. Here if the boy finds his sister in strictness and barriers and sees himself free; he starts considering himself as superior. This is because the girls are jailed in the four walls of home.
In such conditions the boys consider themselves better. This is worth condemning. These restrictions at home make the girls suffer from complexes.
Boys at home live in the notions that eh girls are weak and hence they ill-treat them. Families where the females have no opinion, the girls suffer form inferiority complex there. In such conditions they are not fully developed because of circumstances.
The psychiatrists are of opinion that the division of work at home deepens the feeling of sex discrimination. They grow up with this improper thinking that making roti, dal and cleaning jobs belong to the girls. Rather kitchen work should be done by both, girl and boy.
Today, the office of president and prime minister are held by women in a large number of countries. Margaret Thatcher did her job wonderfully as prime minister of Britain.
Indira Gandhi was successful Prime Minister of our country.
In her tenure she did lot of developmental works.
Even in Indian Administrative Services, Police Services, State Civil Services, Medicine, Engineering, Advocacy and air force and border security force females have achieved success at par with males. – Javed Shikoh
Follow us on Facebook, Twitter, Google+, LinkedIn and Instagram, YouTube to get more updates related to sachi shiksha Spiritual Magazine, articles.