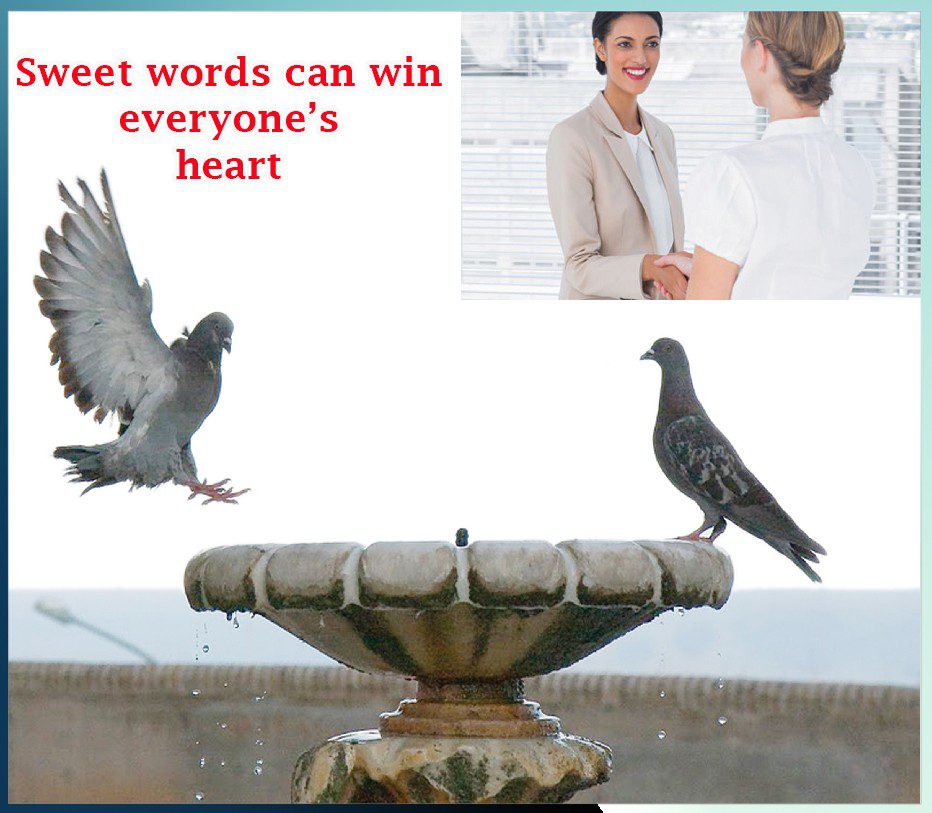 In the hustle bustle of life, we are rarely able to take out time for each other, that too, in a sweet manner.
We know word had great power. As sweet words smooths us, the world full of bitterness injures us.
Truth is that the words spoken are often so sharp that they injure us. It is more painful than the physical injury.
We keep sweetness as well as bitterness with us and knowingly or unknowingly we tend to use bitterness more. If we make this a habit, it would results in hurting people.
And this way the circle of those liking us, thinking good of us reduces and our thinking about them also changes.
You would have seen that some people while speaking give a soothing feeling whereas some people are difficult to bear even for a second. Words from them look like poison.
The language experts say that your words are such a tool that if used dipped in sugar, you can get big works done at ease and with bitter language even the work done gets disturbed. Take an example of you travelling and there is no seat to sit.
In such a condition if you request someone politely for a seat, the chances that you have one is very bright. On the contrary, if you ask for a seat rudely, you will never get a seat to sit. Hence you need to decide on your own because this way the conversation in between can even turn hot.
One should never miss the rat and lion story here that how the rat could appear to help the lion by biting the net; because it was the same rat that was once left by the lion.
Always remember that the word that comes out of the mouth is like an arrow once shot, cannot come back. Then why to get into such a condition? Why should there be bad and bitter words when you are conversing with somebody? Why not spread the magic of sweet words, so that the other person comes in our control?
Words like uncle ji, didi, bhai sahib, sir and 'excuse me', are such words that, if used in a proper place, can create such an ambiance of love, coordination and help that one shall never feel isolated. One more benefit of using sweet words is that may be you are nothing but if your words are sweet and heart winning, you can easily compel anyone to praise you. Such people are like by everyone and they get mixed up easily. Such people win heart during conversation.
Always remember that with sweet language you can make anyone an acquaintance whereas with bitter words you can make anyone your enemy and it is easy to be enemy with someone whereas it is very difficult to be friend with someone.
And hence we should always pick the long and challenging pathway. That means we should append our friends list using the magic of words.
Let anyone be bad enough, just use sweet words to correct him. When talking to someone let us fill our words with such sweet and soothing words that it cannot let the other person remain untouched. And let the other person say that words are at top, they are the ornaments and hence speak sweet and only sweet.
– Ajay Vikalp
Follow us on Facebook, Twitter, LinkedIn and Instagram, YouTube to get more updates related to Sachi Shiksha – The Famous Spiritual Magazine in India.