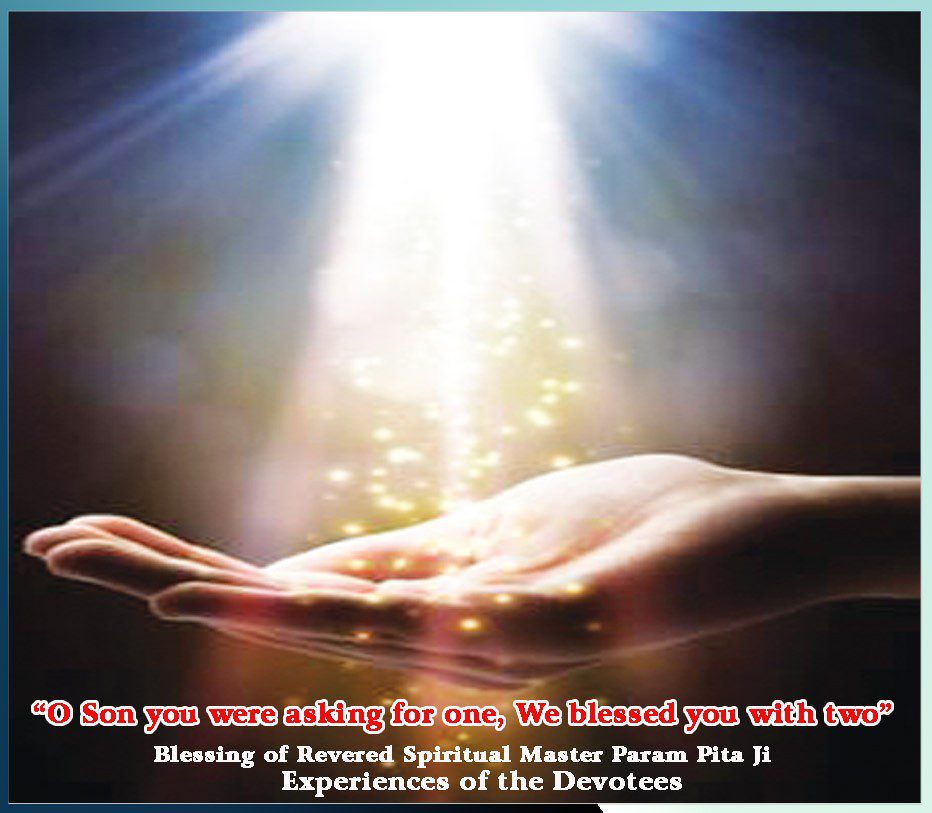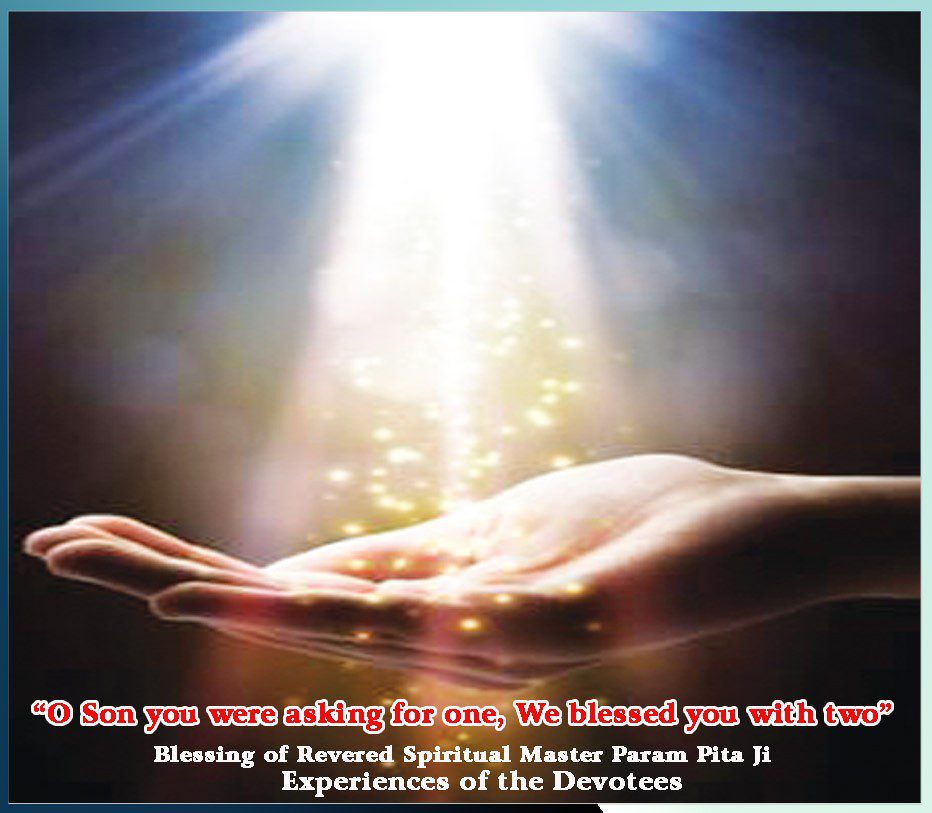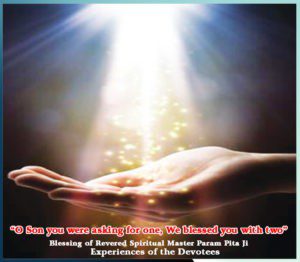 Experiences of the Devotees
Blessing of Revered Spiritual Master Param Pita Ji 
Lady Rajrani Insan wife of kanahaiyya Lal Insan son of shri Nadar Ram ward number 5, Rania District Sirsa (Haryana) tells us of the infinite blessings of Rev Param Pita Ji, in writing this way. She tells us that she got married in the year 1976 in Rania to Munshi Ram son of Shri Nadar Ram.
About after one year, in 1977 after the death of her husband, she had started living with her parents. After wards, Panchayat of the community people after consultation with the two families, got me married to Kanhaiyya Lal, the younger brother of Munshi Ram.
After marriage, both of us, the duo of husband and wife, would do recitation in routine and would pray to Pita Ji, give us a gift in the form of a son so that our family gets its heir.
Our prayers were answered in the true court of God Almighty.
The Spiritual Master opined that O son you were asking for one, We blessed you with two. After getting my name registered in the tent committee at the Ashram in the regular committee of tent, I started doing service and my husband(Kanhaiyya Lal) started doing regular service in the Langar Committee.
Once when I was pregnant, suddenly, I started feeling weakness. I could not digest anything. It used to worry me as to how would my child be? I had full confidence that it would be a son but, my illness could affect the child and that he, too, could be….) but the true benefactor removed this very doubt of mine, too.
The Revered Spiritual Master gave me a glimpse of His wearing a Royal dress of kings and opined that O son, it will happen so. And this way, with the infinite mercy of the Revered Spiritual Master, a healthy boy was born on 20th of September 1982 to us and the second son was born on 15th of July 1984.
Let there be the mercy of God and if the intention of the creature is clean and pure the Spiritual Master does not let anything come short. We had asked for one, but after becoming happy, He granted us two sons. Nobody can describe the infinite mercy of the Spiritual Master. According to the words of Revered Saint Dr. MSG, no matter what, it will be difficult to describe the virtues of the Spiritual master.
Till how long, should I describe the grace of God. Rev. Param Pita Ji, You are blessed who, in the form of Dr.MSG, takes care of His creatures, every moment.