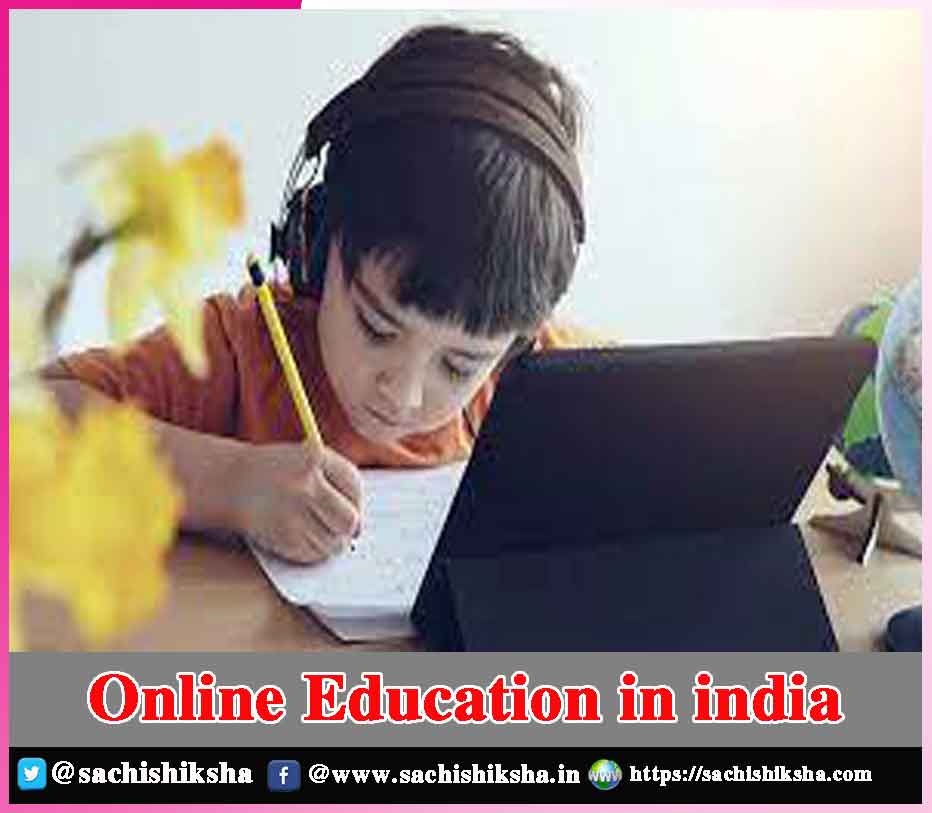 Online Education in india
Introduction:- Online classes have become part and parcel of our lives in recent times. Until the past three years, the term "online classes" was new to most of us. Though we had read or heard about it in the past through books and social media, we became familiar with this word during the recent COVID-19 pandemic. The Corona Virus pandemic in 2020 and 2021 accelerated the adoption of online learning as a necessity for many educational institutions. The idea of online education first emerged when the internet became widely used.
Online education has its roots in the early years of the internet and computer technologies. Universities and other academic institutions started experimenting with the possibility of online education by offering courses over computer networks and other digital technologies in the 1980s. When the World Wide Web further developed in the 1990s, it opened up new opportunities for online learning by enabling the development of interactive websites and globally accessible multimedia content. Educational institutions realised the potential of this new medium for delivering education to students. Online courses and programmes started to spread in the late 1990s only in developed countries. The first-ever completely online course was offered in 1984 by the University of Toronto.
Also Read:
Origination of Online Education in India:-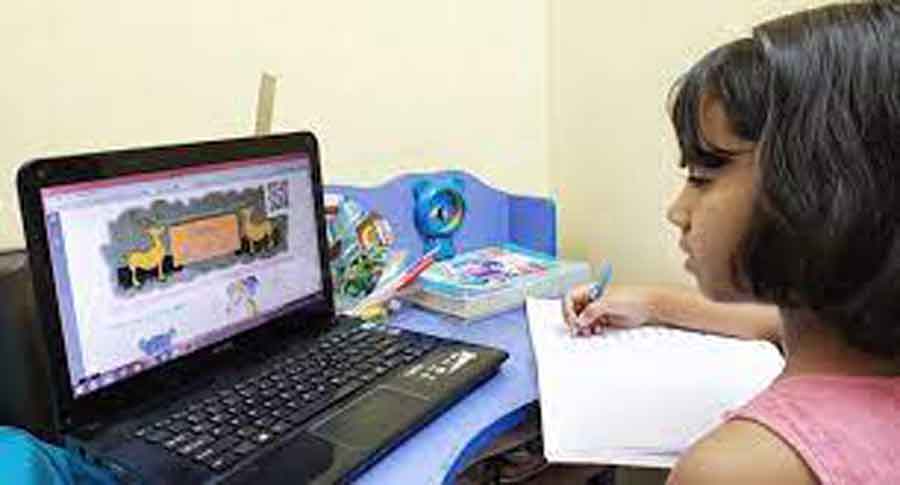 The idea of online education originated in India in 2004–2005 by IGNOU, but it failed due to the lack of technology at that time. During the early stages of online classes, unlike now, students didn't have the opportunity to interact with their teachers/ instructors due to the lack of technological advancement. Only the study material was available online and students had to submit their assignments through e-mail or post.
Nowadays, there is a massive increase in online education. Online learning is anticipated to experience rapid growth in the near future thanks to the widespread availability of high-speed internet and the utilisation of technologies like 4G and 5G. This technological advancement has paved the way for many start-ups like BYJU'S, Unacademy and upGrad to become successful in the e-learning field. Smartphones have been instrumental in making online learning easily accessible. Many e-learning classes are hosted on online learning platforms or educational apps, which can be accessed through smartphones, thus making it easier for students to download course material, submit assignments and attend online classes.
 Advantages of Online Education:-
Modern life now revolves around taking classes online, especially in the wake of the COVID-19 pandemic, which struck the whole world and altered how education is delivered. Online courses have become a viable alternative to ensure that education is not disrupted while schools, universities and other educational institutions were closed. Both teachers and students thought of online classes as a herculean task at the beginning when everyone was forced to stay at home during the lockdown, but people got adapted to the process as time went by due to the availability of groundbreaking technology.
Online classes have many advantages, including ease of enrolment, increased flexibility, and potential cost savings. It provides access to courses offered by universities and institutions from all over the world. Students can choose to study any subject that may not be available locally and can attend classes from the comfort of their homes or from anywhere around the world with an internet connection and can set their own schedules and study when they are most productive. This eliminates the need to travel to a physical location, thereby saving time and money.
Online classes also allow students to study at their own pace, which can be helpful for those who need more time to understand concepts or have busy schedules. Moreover, it reduces harassment, prejudice, discrimination and ragging. The biggest gain is that lectures can be stored in video format for future reference. Most of the faculty for online lessons are renowned experts in their respective subjects; this increases the participation of students, facilitates knowledge acquisition, and fosters a healthy learning community.
Drawbacks of Online Education:-
Online courses do have certain drawbacks too. The absence of social interaction that is only found in traditional classroom settings is one of its biggest drawbacks; this leads to the feeling of alienation and detachment from fellow students and teachers. Without the physical framework of a classroom, students could encounter distractions from their home surroundings or struggle to maintain concentration on the course material. Certain courses require practical instructions, such as labs or workshops, which would not be practicable in an online environment; this may reduce the potentiality of online classes for some subjects.
Added Benefits of Online Education:-
However, many of these issues can be mitigated by effective planning, time management, and active communication with instructors and classmates. Online learning has the added benefit of increasing participation and engagement among students. A variety of interactive tools, including videos, quizzes, and discussion forums, are offered by online learning systems, allowing students to interact actively with the course material. Online courses can help students develop self-discipline, time management abilities, and a sense of responsibility for their education.
Many workplaces recognize the importance of continued learning and development for their employees, and online courses can be a convenient and effective way for employees to upgrade their skills and knowledge and aim for promotions in their jobs. It also has become a lifesaver for students who learn while working and for those who are less concerned with the college experience memories and just want to get their degree. Students with disabilities may face many barriers in a traditional classroom, such as navigating stairs, finding accessible seating, or dealing with classroom distractions; by signing up for online classes, it's beneficial for them to learn comfortably.
Given the widely held concept that learning is a lifelong process, there is no age limit for education. E-learning can be a great way to break down age barriers when it comes to education. With the availability of online courses, people of all ages can have access to educational materials and opportunities that may not have been available to them otherwise.
Conclusion:-
Thus, online education has the potential to change the way how education is delivered and make it more inclusive, flexible, and accessible.