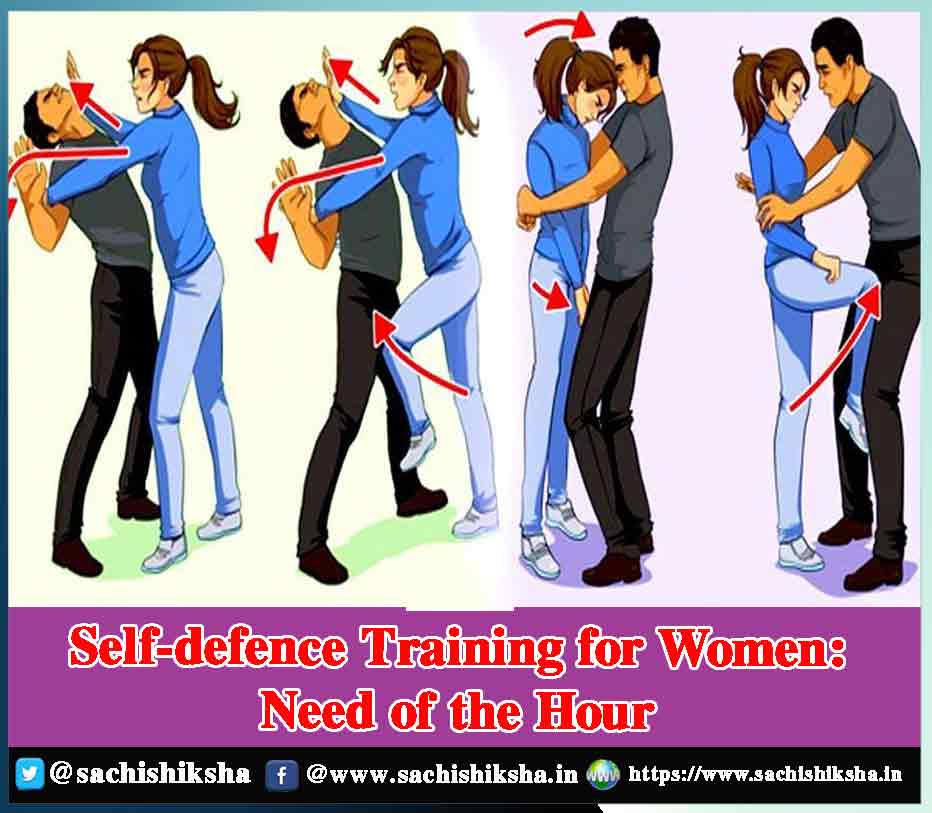 Self-defence Training for Women: Need of the Hour
If you are a girl living in a country like India, it is rarely possible that you have never been exposed to the menace of eve-teasing, catcalling, molestation, and other sorts of sexual harassment at some point in life. Apart from the personal and professional struggles in life, women across the world especially in India are battling against sexual offenses and other crimes like acid attacks, theft, etc every single day.
Be it in public areas, workplaces, colleges, schools, and even at home women here go through several degrees of sexual harassment from known and unknown men. Being touched unwillingly by a stranger can be shocking and unbearable for a woman. Many women suffer under fear and anxiety after such incidents for months and years sometimes.
According to the National Crime Records Bureau (NCRB) data published in 2020, one rape happens in every 16 minutes in India. Not only this, but the data also affirms that there is a sharp rise of 7.3% in crime against women in India in the year 2019 when compared to 2018.
All these statistics are enough to show that women are not safe here. Thus, it's high time that women learn to grapple against the ever-rising crimes against them and what can be better than self-defence training for women. Unfortunately, self defence has become the need of the hour for women as you never know what situation you may land in the very next moment.
Though many women in India have realised the necessity of self-defence training and have started getting themselves trained for their safety, there are several who still leg behind when it comes to self-defence. Many women are afraid to even raise their voices against certain crimes happening against them, the major reason being looked upon as the weaker gender in society.
The NCRB data is an alarming call for women shouting out loud not to sit back and wait for worse to happen, instead learn to keep your heads high and protect yourself from any possible threat around.
Still thinking about why you should learn self-defence, here are a few reasons :-
Self-confidence and Empowerment:
When you learn self-defence and practice it regularly, it helps you get command over yourself and being comfortable with the surroundings. You feel more confident whether you are at home or at work, in a public place or in an isolated area. When you know that you can defend yourself from any untoward situation you feel more empowered too.
Being more Independent:
Once you are trained in self-defence, you start feeling much more independent than ever before. You do not need to depend on others for your safety.
Getting Fit and Healthy:
Being able to protect yourself at the same time being fit and healthy is like a cherry on the cake. Practicing self-defense gives you a fitter body, increases your flexibility, core strength, and muscle power. In all, you get to see the healthier version of yourself.
Safety:
Self-defence makes you equipped to defend yourself in any dangerous and emergency circumstances. Self-defence acts as a preventive measure to boost your safety.
When should you Start?
Waiting for the right time or age to start learning self-defence? Well, if you are a woman, you will certainly know that there is no age bar for women to be exposed to crime against them. It is a sad reality that even young girls as small as an infant have been sexually assaulted and killed.
Thus, as soon as one grows up to the age of 6 or 7 years, girls can be given basic self-defence training may be in schools or at homes as well. The experts suggest that 11 years is the age for a girl to start proper training of self defence. Elder women who are working or are homemakers can start anytime according to their schedule.
 Tips and Tricks for Self-defence
Stay fit enough to run fast in any unavoidable situation.
Women should try to be on well-lit roads and should try to avoid empty roads.
Pay full attention around the road and keep your purse and other valuables front while walking on the roads.
Keep protection measures/articles like pepper spray, safety alarm, or similar safety tools always handy with you.
With the crime rate against women growing at a fast pace, we must understand that there is no alternative for self defence training today. The phrase 'Prevention is better than cure' is apt especially when it comes to women safety.