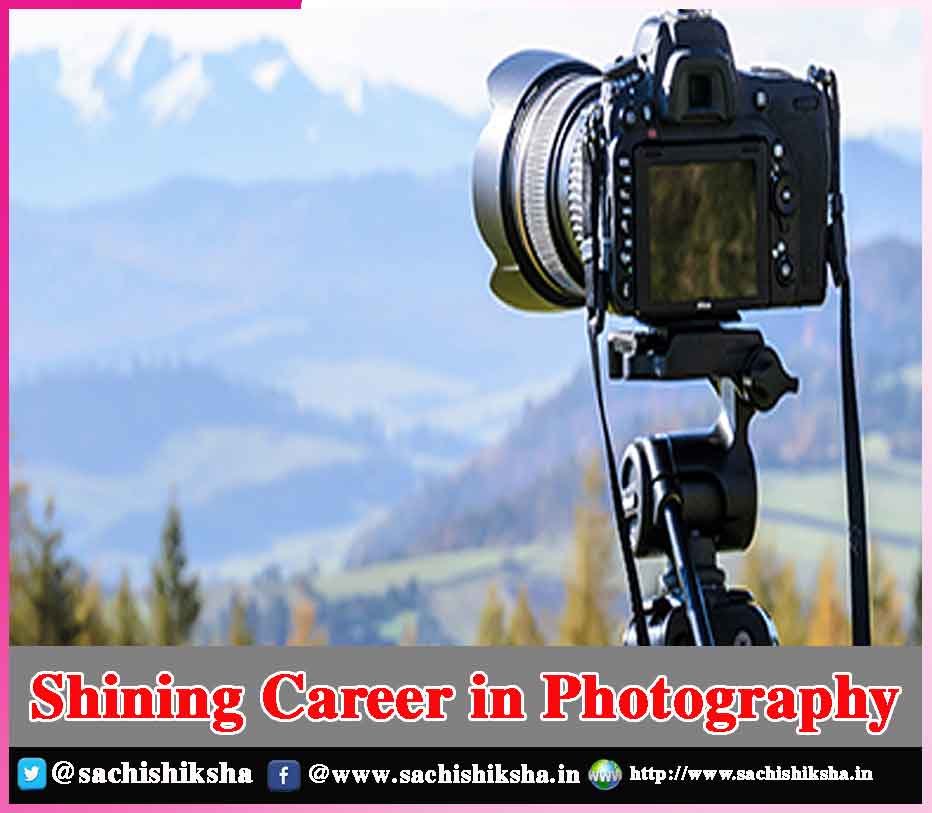 Shining Career in Photography
Introduction:Since childhood Abhinav was more interested in watching nature rather than studies. The traditional way of studies always sounded boring to him. He used to roam here and there in search of beautiful sights.
Forced with it, his parents got him done with a professional course in photography. It was a soothing amazement was when within one year, photographs shot by him got best photography award. After that episode it was as if Abhinav's dreams caught wings. Within a few years he became a famous name in nature photography.
Also Read :-
As a Nature/ Fashion Photographer: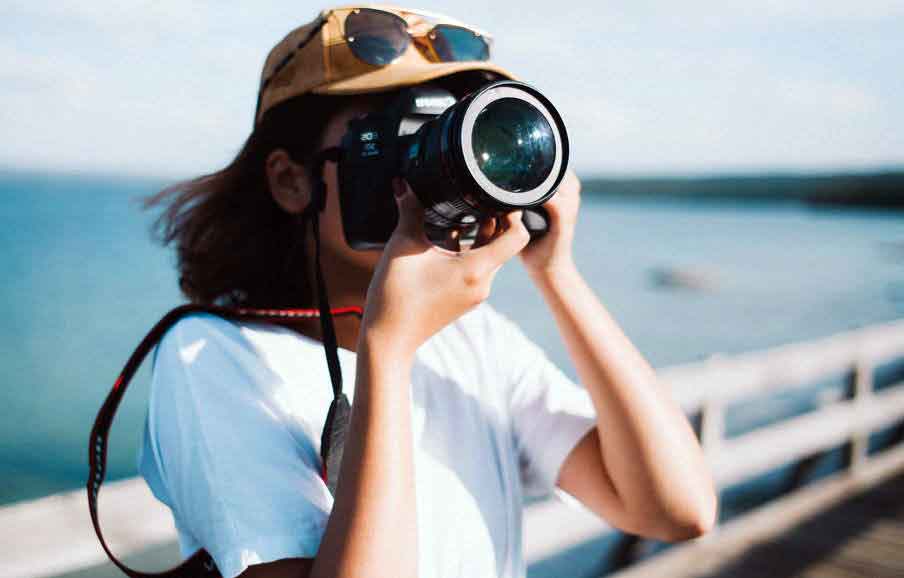 Our nature is so beautiful that its sights attract everyone.  Today many youngsters have adopted the profession of shooting such beautiful sights of nature, beautiful animals and creatures and other things. However it is not easy to become nature or fashion photographer. There are many challenges on the way.
Creativity is Necessary:
Photography is the only medium in this world that doesn't need expressions. Probably it is true that 'one photo is equal to 10,000 words.' Photography is an art which needs visual command as well as technology. Only a person who understands the language of silence can understand this.
Wild Life Photography:
This is a kind of field where on one hand you have the romance of forest and on the other even the risks are equal. Yes, to take it as a career one must know the rules and regulations of wild life. On the other hand for fashion photography, the correct knowledge of photo angles and lighting is also needed. Apart from this the thing that is most needed is 'creativity'.If you have good camera instruments but you lack in creativity then it is difficult to remain in the same field
A Journey Full of Risks:
Struggle is mandatory to fix yourself in wild life photography. Along with, you may end up getting into a combat with few wild animals. If wild life photography gives fame then it also carries the risk of life. Generally you can hear of the occasions when it came to the life of the photographer. One famous photographer shared his experience over the blog that everyone gets amazed seeing the wildlife acts and seeing the animals roaming in the jungles. Some years back when he was shooting a pantherwith forest officers but unfortunately led to a wrong track &he reached the same platform where the panther was seating. Seeing the camera, the panther made a warning attack.
The challenges in fashion photography are also not fewer.
Patience is Mandatory:
This field demands patience, because you cannot do here what your heart says. Shimla based software engineer and photographer Nachiketa shares that sometimes he is required to shoot at night. He shared that one day he had gone to shoot an owl of a very rare species. As per the habit, the owl hunts in the night only. So for this purpose, he had to go to forest a number of times in the night. He had to put in a lot of efforts to search that owl and it took him 6 weeks to shoot a particular owl.
Eligibility for a Course in Photography:
One can enter in the field of photography after 12th or graduation. Many institute in government and private sector offer course on photography. To be a good professional photographer one needs basic knowledge. However one can start with purchasing camera and shooting as a hobby.  And after couple of years one can purchase digital SLR and can enter the field.
Can Go Abroad Also:
Once done with basic course and taking some experience, one can move to foreign countries. Many foreign universities give specialization in this. Doing this, one can earn money and fame  (fame, name and money) both. For this, information can be gathered visiting internet.
Employment Opportunities:
Demand of wild life photographs remains constant in national and international wild life and nature magazines. Apart from this, organizations working on wild animals also hire wild life photographers. National Geographic, Discovery, and Animal Planets are the channels that hire the wild life photographers for photographers. Even there is a consistent need of wild life photographers with ad making companies. There is sound scope in freelancing as well.
Earning:
uptil now this field was not that popular in India and even the sources to earn were limited but now, after globalization this field offers great ways to earn.