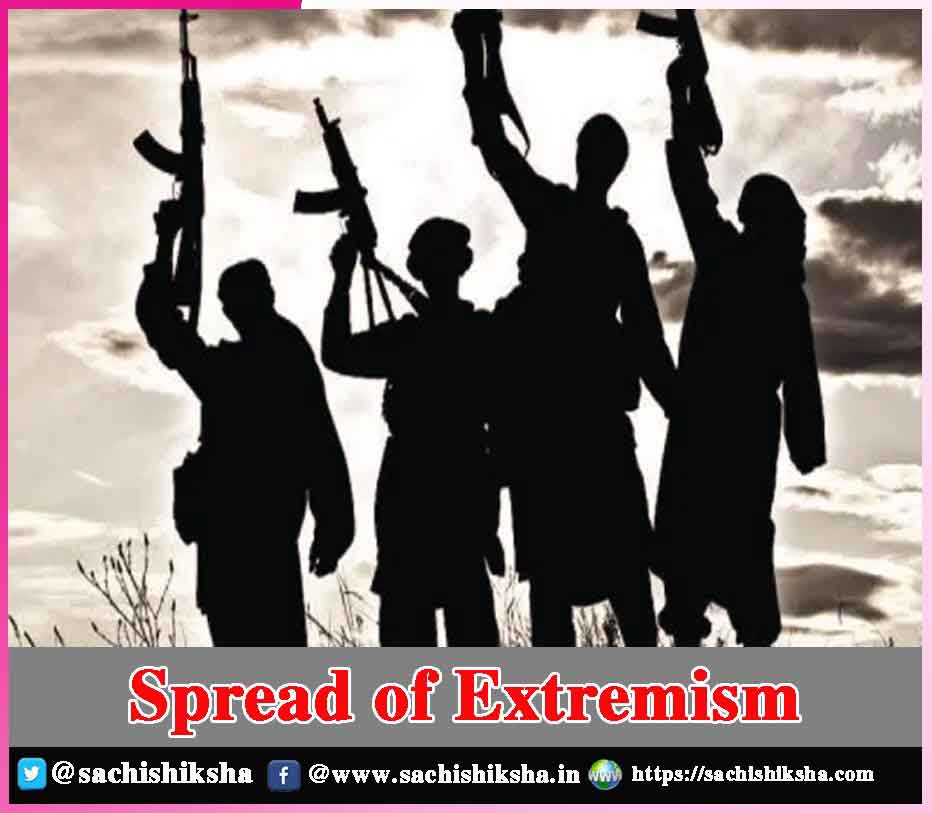 Spread of Extremism
Introduction: Holding extreme views especially religious or political is called extremism. The ones who hold such views are called extremists. It can also be termed as fanaticism. Radicalisation is of different types. They can be right wing and left wing both. These wings stick to a particular ideology to get their agendas fulfilled.
Many times violent extremists also violate human rights, create bloodshed and are also a huge matter of concern as it poses threats to the internal security of the country and hinders the peace and harmony of the country. It has been implied in the fundamental duties of the Indian constitution about the importance of peace and harmony in the country. Right to Life in Article 21 promises us a life of dignity and also depicts the importance of curbing the menace of extremism so that people can live with peace.
UN human rights gives recommendations to promote and protect human rights and fundamental freedoms while taking actions to counter terrorism. UN Human Rights develops guidance and carries out research on contemporary issues related to human rights and counter-terrorism, such as the use of technology while countering terrorism, and new forms of violent extremism.
Also Read:
Left Wing Extremism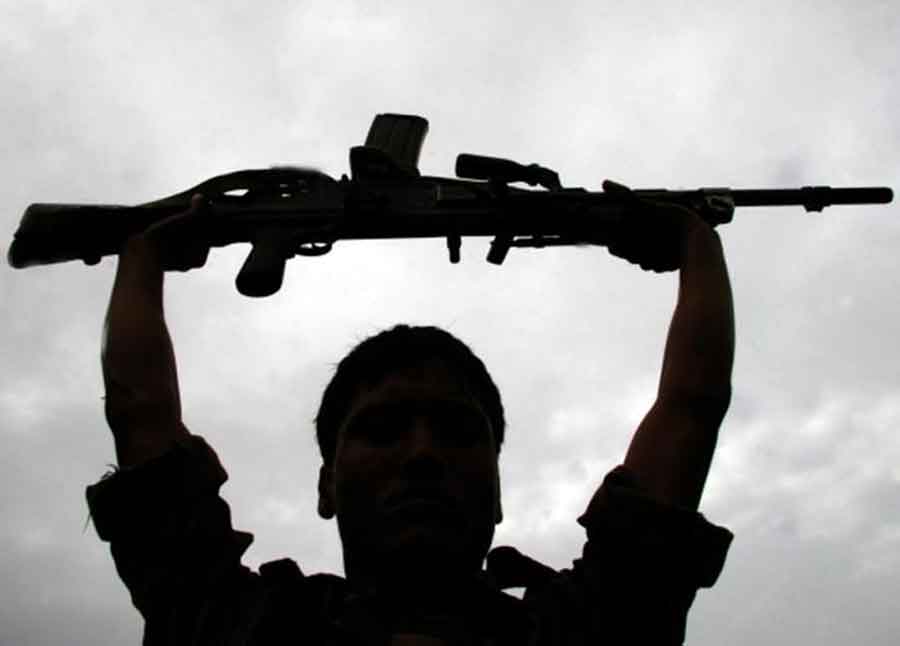 Its Origination:
Maoism is a form of communism developed by Mao Zedong in China. It is a doctrine to capture state power through a combination of an armed insurgency, mass mobilization and strategic alliances. The region in the central, eastern and southern parts of India also called Red Corridor experiences severe Naxalite–Maoist insurgency. This Corridor consists of tribal people. It has a low literacy rate and low development.
Many development activities have been hampered because of Naxalite and a lot of people have died because of the violence perpetrated by Naxalite. Businesses and livelihood of local people are badly affected. This movement originated in West Bengal and then the movement spread to the less-developed rural regions of southern and eastern India, in Telangana, Andhra Pradesh, Odisha and Chhattisgarh.
Left Wing Extremism in India:
Left wing extremism supports armed insurgency against the state. There are several left-wing extremist organizations in the country operating in many areas. In India instances of left wing extremism has come down to a great extent but at the same time the police personnel killing has increased in states like Chhattisgarh. These groups are against the developmental processes in the least developed regions of the country and try to misguide the people by keeping them in the dark and giving them false information so that they too grow against the government.
Varied Reasons:
Tribal people of this region are routinely exploited for their mineral-rich land. There is illegal encroachment and the forest-dwellers are bereft of rights in their own land. There is a distrust of government and with that there also exists a disconnection with the government and society. This has made them socially excluded.
Another reason is massive displacement of tribal population in the Naxalite-affected states due to developmental projects, and mining activities. Administrative fractures and extreme mismanagement has also made people furious and there is disillusionment. People or communities affected by radicalisation often belong to a marginalized and neglected section of the society having no trust in law enforcement agencies and the section that is also under-served and downtrodden obstructs the development activities of the government.
Right Wing Extremism
It is characterized by the violent defense of a racial, ethnic or pseudo-national identity, and is also associated with radical hostility and intolerance towards state authorities, minorities, immigrants and/or left-wing political groups. It is not inclusive and secular in approach. And it also encourages jingoism.
Mob lynching, cow vigilantism are the growing instances and these instances show that India not only faces external threats but also internal threats.
Threats
These groups are also prone to be contacted by external non-state organizations and terror outfits to carry out attacks and propaganda in the country. The separatist tendencies that are encouraged by these groups for their own vested and selfish interests are indeed dangerous for the country. A proper policy framework is required to counter extremism in the country which the country lacks. There is no one policy to deradicalize and to address such issues. Internet connectivity is very important and internet based solutions have to be explored. It is because these organizations have also up-leveled in terms of using modern tools to spread their agenda. Hence, devising robust ways to tackle this issue is also very important.
Solution
The government has come up with a methodology to curb LWE. The solution to it has been represented with an acronym. SAMADHAN doctrine is the one-stop solution for the Left wing extremism problem. It has the entire strategy that the government has employed from short-term to long-term policy  at different levels. SAMADHAN stands for-
S- Smart Leadership
A- Aggressive Strategy
M- Motivation and Training
A- Actionable Intelligence
D- Dashboard Based KPIs (Key Performance Indicators) and KRAs (Key Result Areas)
H- Harnessing Technology
A- Action plan for each Theatre
N- No access to Financing
National Policy & Action Plan on LWE, 2015:
National Policy and Action Plan on LWE, 2015 is a holistic approach to combat LWE. This strategy comprises security measures, development initiatives and ensuring rights & entitlements of local communities. Improvising technologies and fostering research and development to bring forth better and resilient modes, methodologies and technologies to counter left wing extremism is very important.
Modernization of police forces and focusing on their capacity building is also very necessary. Provision of helicopters and UAVs with more robust weapons will go a long way. Several development initiatives have been implemented for construction of roads, improvising connectivity, installation of mobile towers, skill development, improving network of banks and post offices, providing health and education facilities. Greyhounds are special forces to deal with naxalism in the state.
Conclusion:
India's federal structure requires the Centre to develop an umbrella of legal framework aimed at facilitating, guiding and coordinating efforts of individual states to combat radicalisation. Therefore any such framework should not be limited to any one community or source of radicalisation.