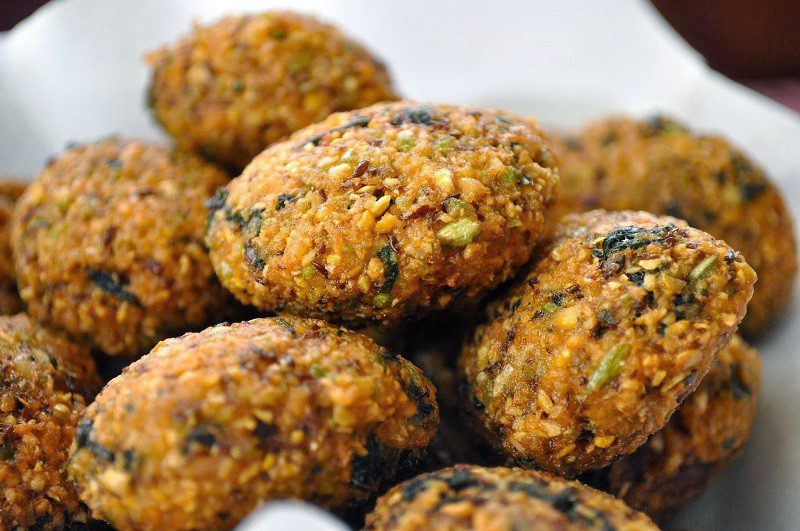 Indian food holds a prestigious position all around the world. With plentiful taste pampering the pallets and well garnished dishes offer a great meal on the table. Indians are more of taste oriented and choose to have relishing dishes to satisfy their hunger.
Homemade dishes are hygienic and largely preferred by the masses. One of the easy yet tasty preparations is the Moong Dal Vada stuffed with sprouts. This dish offers both nutritional value and a great taste. Ideal for a snacks party or a casual munching, Sprouted Moong Dal Vadas are worth the preparation.
Also known as fritters, bhajiyas or pakoras, Moong Dal Vadas is a delectable spicy snack. It is spicy in taste with a soft inside covering and crisp outside covering. Preferred by almost all the age groups, this preparation is ideal in rainy season. When it is raining heavily and one feels hungry, Moong Dal Vadas are the quick bites one can choose.
Ingredients:
1 cup split wash moong dal (available in Indian grocery stores)
1 cup potatoes boiled peeled and shredded
Approx. 2 tablespoon finely chopped cilantro (haradhania)
1 green chili minced adjust to taste
1 tablespoon finely grated ginger
1 teaspoon cumin seeds (jeera)
1/8 teaspoon asafetida (hing)
1/8 teaspoon of baking soda
1 teaspoon salt adjust to taste
Oil to fry
1 bowl of boiled sprouts
Method
Soak dal four hours prior to the preparation in about 3 cups of water. Before soaking, make sure the dal is properly washed.
Use water to coarsely grind the dal so that it tastes better.
Mix the entire ingredients to the batter that is made of potatoes, asafoetida, dal, cilantro, green chillies, ginger and the cumin seeds. Also add the boiled sprouts to the combination. Add salt as per the personalized taste. Blend the mixture thoroughly for soft vadas and avoiding excess salt deposition in some particular bites. Let the batter rest for 2-3 mins to make it light. In order to have a soft batter, add a little amount of water. Thick batter will make the Vadas taste hard.
Take a frying pan and heat the oil on medium flame.
Pour at least 1 inch of oil in the pan. When the oil is well heated, pour the batter to check for the further process. Make the Vadas into small batches and fry until golden brown. Place about 1 tablespoon of batter into the oil. Fry the Vadas in small batches.
If the Vadas appear to be soft from inner side and crispy from the outside, they are ready to be served.
Place them on paper napkins to soak the excess oil and serve hot with tomato sauce or green chilly chutney.