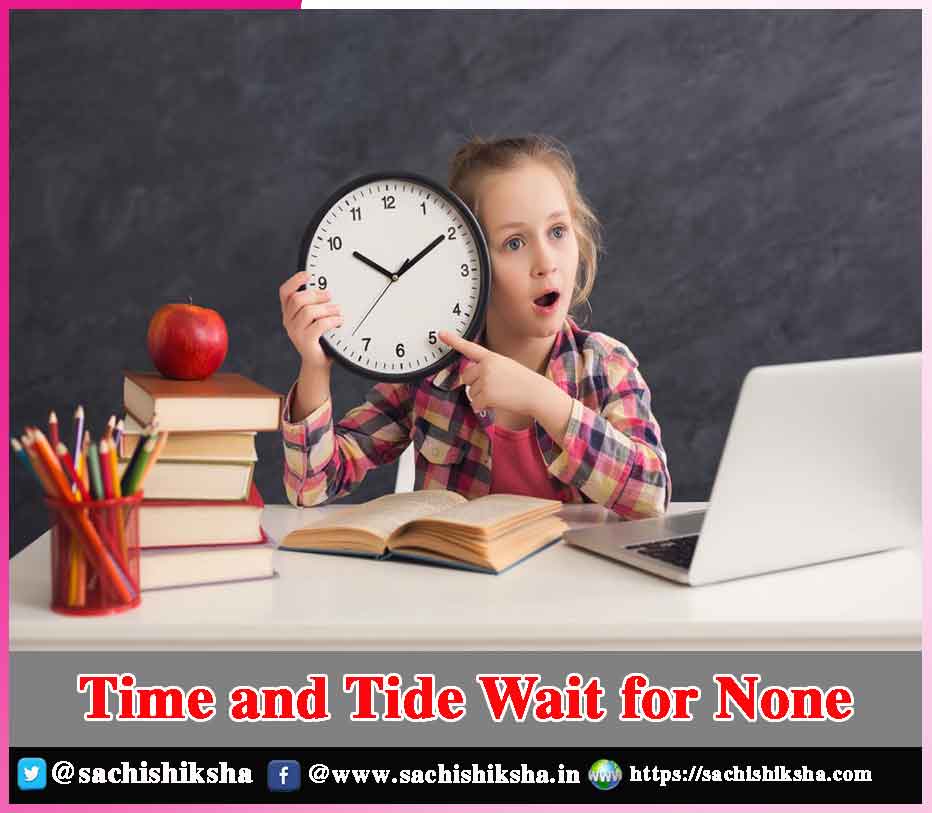 Time and Tide Wait for None
Introduction: Both time and tide share the same similarity of not stopping their course of movement, no matter what happens. Just as a river which flows in one direction, starting from its headwater until it joins the ocean, so does time and tide keeps on going without a halt. The water flow of a river may encounter many hurdles along the way, but it never flows back to its source; similarly, time too cannot be rewound backwards.
There are many precious monetary treasures in this world, most of which can probably be regained at one point of time if lost; but time is the only precious treasure which cannot be regained when lost. The tides in the sea too, like time, never return back. When you try to stop a tide no matter how much you hinder its path, it somehow finds its way back to the sea. Likewise time too never stops, it keeps on ticking. No matter how sad, depressed, or happy and glad you are, time will pass at its own pace.
Also Read:-
Work & Act On Time: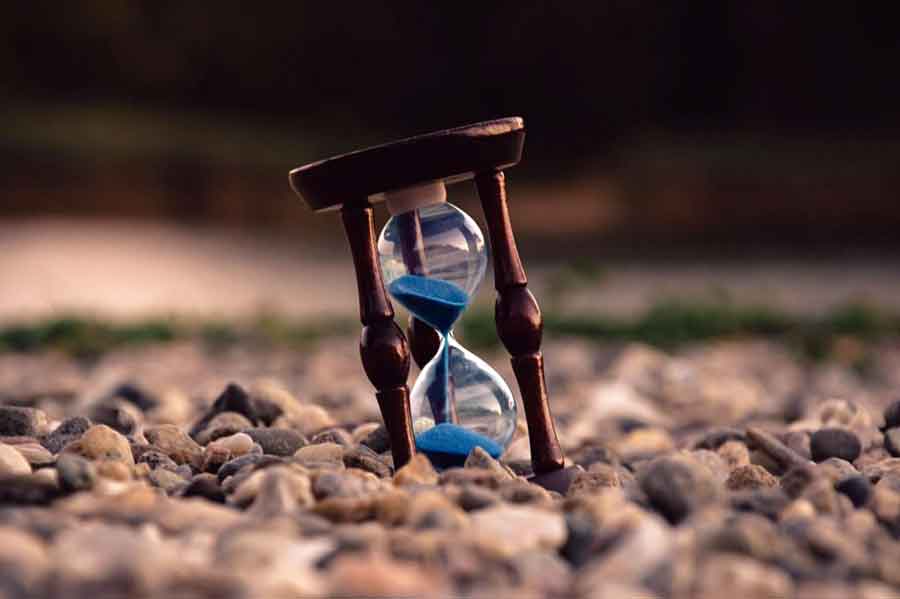 Time is very important in every aspect of our day to day life. Be it big or small, time plays a major role in a lot of events. When launching rockets into space, time is the major factor which decides its successful launch. Many scientists, researchers, engineers and technicians toil day and night to construct rockets which carry the satellites into space, but a successful launch depends on the perfect timing. For launching a rocket, a countdown is set until it reaches the particular launch time.
The launch time is calculated based on the desired position of the satellite in orbit. If the spacecraft intends to rendezvous with another spacecraft, a planet, or other point in space, the launch must be carefully timed so that the orbits overlap at some point in the future, therefore lot of calculations and research is done to select the launch time. If this specific launch time is missed then the space mission becomes unsuccessful because the satellite cannot meet its desired counterpart on the orbit. Similarly in our live too we face a lot of problems by forgoing time.
Though we don't travel by rockets, the other modes of transportation such as bus, train or flight through which we travel always start at a scheduled time. Losing the opportunity to travel by missing the scheduled starting time makes us face a lot of difficulties. As a matter of fact, in real life incidents some people have even missed job interviews by arriving late, causing a great loss in their lives. Time never waits for us; it's we who should learn to work and act on time.
Follow  Your Time Table:
Just like the clouds which move in the sky, so does time moves on its own. It is impossible to save and store even a single second of time. Most of the multimedia devices have rewind and replay options, but such choices are not available in our real life journey with time.  Examinees who fail to sit for exams due to their late arrival to exam halls, patients who fail to get their sickness treated in due time and people who miss their scheduled appointments know the real pain of losing the exact time. In order to make children understand the value of time, they are made familiar with timetables at school thus helping them follow a time oriented routine lifestyle in the future.
Time Passes By Us Like a Stranger:
In most of the situations we take time for granted and waste most of the fruitful time by doing nothing and regret later. Time can be compared to a stranger. Just like a stranger who passes by us, so does time pass us by. Therefore, we need to learn how to manage time than face loss later by taking advantage of the chance or offer and acting impulsively as the saying goes, "Time and tide wait for none." Ants are very efficient with their time.
Though they are small in size, they keep running their colonies round the clock to store food for winter. During winter they rest by reaping the fruit of their hard labour; similarly we too should learn to manage time and work hard to reach higher positions. Time is very valuable and highly demanding because it never returns back and it keeps on running without even stopping for a second. The nonstop travel of time is well described in Audrey Heller's poem "Time Waits For No One"
Time waits for no one, it passes you by!
It goes faster, than a blink of an eye.

One thing for sure, you'll never catch up with it.
It's impossible to do. Whatever it may be,
rest assured it's always ahead of you.
Once it's passed, there's no way to hold on.

When it's on your side, make the most of it,

before it's gone.
 Conclusion:
People who are idle waste their time and postpone tasks for later. Such idlers are damaging both their own lives and the progress of the country. Time is incredibly strong, and it punishes those who waste it. People who are idle cannot thrive in life, while successful people who work hard always reach the pinnacles of success. In today's competitive environment, there is no place for wasting time. Every second must be utilized. Time is something we should appreciate because it never comes back. Opportunities seldom knock at our doors; therefore we should make use of it on time.
While money can be recovered, time cannot. In this present era of advanced technology and science, myths like time travel and wormholes are becoming popular. Though people try to prove the theory of time travel by equations and theories like theory of general relativity, Godel metric, etc. but the physical plausibility of these solutions is uncertain and definitely impossible. Let us not get swayed away by such impossible theories and make use of the precious time available to us to build a better and promising future.