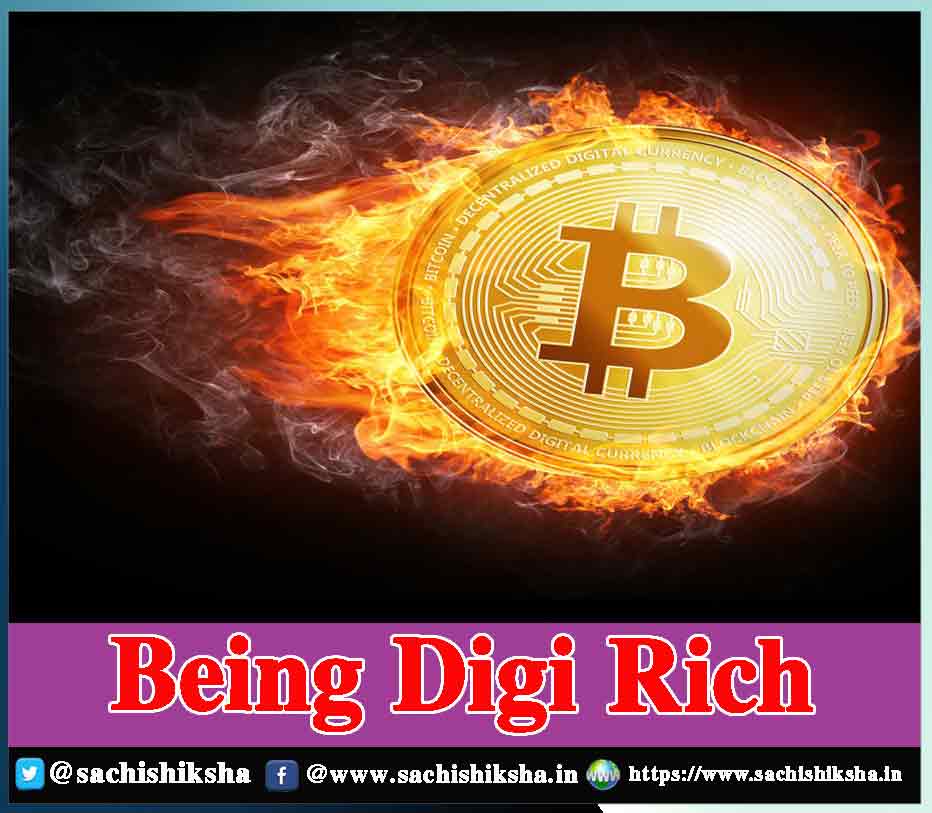 When the Internet captured this world in the late 1960s, the general public had no clue what correctly the Internet will do. Initially, it was only useful for military purpose, scientists and mathematicians, but after 60 years, the times of Internet has rolled. Not only has this globe had access to the Internet but space too.
The time we are living in, with the comfort of digital technologies and the Internet, people would have never imagined the way it is now and the way it is molding itself for the near future. We get our daily work done in just a click away sitting in our homes or offices at our comfort but not only that, with the development in the range of smart phones now we can get almost every possible thing done using our smart phone from wherever we want to. Technology has not left any aspect of our lives untouched.
The increase in the usage of digital gadgets and the Internet has led to the rise of digital media platforms like Twitter, Facebook, Pinterest, LinkedIn, and what not! Because of these platforms, small as well as large enterprises can promote their brands and products. And if we talk about the companies in India, we can name Wittyfeed, ScoopWhoop, Inshorts, Pocket Aces, The Viral Fever (TVF).
These new digital start-up companies have emerged as new brands. They are now part of the most generating revenue ventures. They provide programming and software solutions to various organizations and create unique content for the web and provide entertainment online. These companies are not just ventures; they are considered as brands. These ventures are providing multiple job profiles and opportunities from ranging programmers to talented stand-up comedians.
But do you know what does being digitally rich mean?
You can understand this as a modern way to earn money. Gone are the days where people could only earn through traditional jobs such as going to offices or banks or going for teaching at universities and schools. Now many people do their jobs from their home being online. It would be best if you had a computer or laptop and access to the Internet, and you are good to go.
Such posts can be content writing, teaching online through your channel for free, digital marketing, blogging, and indulging in e-commerce activities;  merely investing in digital currency can also make you wisely productive. Well, the digital currency, which is also known as electronic money or currency is a balance or a record stored in a distributed database on the Internet, in an electronic computer database, within digital files or a stored-value card.
Can you even imagine? Electronic money! But so as you know, it is one of the most trending ways to invest and earn money. Brad Garlinghouse, a well-known figure in the Crypto industry, once said, "If the Crypto currency market overall or a digital asset is solving a problem, it's going to drive some value." Well, not everyone gets the use and working of digital currency and how it works. Still, it surely is taking over the market.
The other way one can get into digital earning is through the YouTube platform. This is not an easy option, but if you are either funny and can entertain people, you can opt for this option or make helpful videos for tech geeks, students, house-wives, or merely any learner. People are making millions out of their own made YouTube videos and gaining popularity.
For instance, The Technical Guruji, CarryMinati, FactTechz, and Mo Vlogs, etc. Lindsey Stirling once quoted "The great thing about YouTube is there are no gatekeepers. No one is waiting to tell you if you're good enough. It's just your audience." On and about 8 out of 10 or 78.8 percent of marketers consider YouTube to be the most effective platform for video marketing.
Have you thought of making money through your writing abilities? These days, the case is people can not only use their writing skills to get into college or get passed in a job test but also make money out of it. This is what content writing it. It is a process of planning, researching, writing, conveying facts, and figures on certain topics for specific people or companies. When people hear about content writing, they often relate it to articles or blogs. Still, it is more than that; there are lots of options in just content writing like video scripts, podcasts titles and scripts, social media posts, YouTube video descriptions, and much more like this.
There are other options, too, if anyone is interested in teaching online. Yes, you can tutor students through online classes. Suppose you are an expert in any subject. In that case, you can connect online to various students from across the country to provide homework help and tutoring people of any age and tech the subject you have expertise in. One may sign up on websites like Vedantu.com, MyPrivateTutor.com, BharatTutors.com, tutorindia.net as an online tutor by creating a profile, and listing the subjects or classes you want to teach, how much experience you have, what your qualifications are, etc. Some of the platforms may offer flexible and convenient time to work as an online tutor. Isn't it a very suitable and smart way to teach students from all over the place? We know it is.
Like these new job profiles invented from the internet, there are several other types of job profiles emerging every day through the internet, such as Virtual assistantship, Inventing your website, Dropshipping services, Affiliate marketing, and what not! Well, that is why we consider the internet and digital gadgets not only precious but life evolving matter.
It not only boosts your knowledge, but also helps you learn something new, lets you connect with the world in just a click away, and showcase your talent in front of the world and what not!  Even in the situation of a fatal pandemic of COVID-19, it helped the world to get through the most challenging time during the quarantine phase. People were connected through technologies and were also learning different things by staying at home with the help of the internet.
If this is not being digi rich, then what it is?
Meenal Saxena
Follow us on Facebook, Twitter, Instagram, and YouTube to get more updates related to Sachi Shiksha – The Famous Spiritual Magazine in India. Also Read Our Hindi and Punjabi Editions.