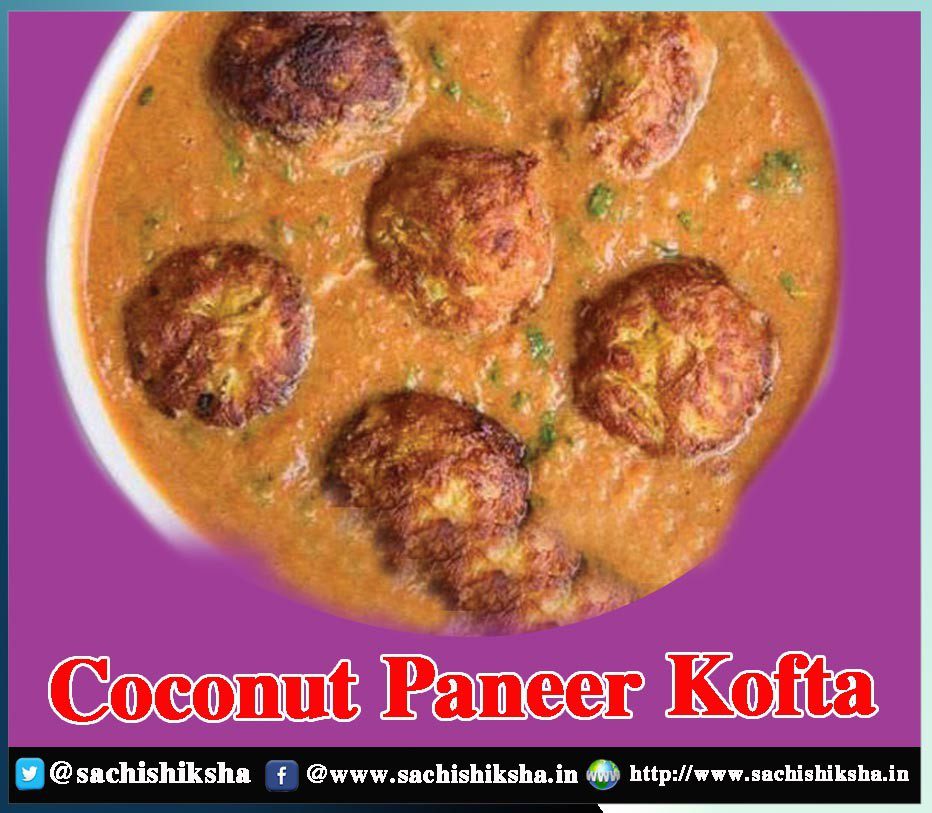 Coconut Paneer Kofta
Ingredients
Five boiled and mashed potatoes, one cup grated coconut, one cup milk, one cup grated cottage cheese, half cup gram flour, a little rice flour, finely chopped coriander, finely chopped green chilies, five nicely chopped tomatoes, three spoonfuls of sugar, small spoon cumin, little red chilies, salt according to taste, oil as per requirement. Coconut Paneer Kofta
Method
First, take the mash of potatoes and paneer together. After this, mash the gram flour, green chilli and green coriander, salt and red chillies. Then, make it with hands in the form of koftas.
Then wrap it with dry rice dough. Put one embroidery in the oil and keep it hot. When it gets hot, put it in the koftas. Fry them till it gets golden brown and take them out in a plate.
After this, put some oil in the remaining oil and add cumin seeds, then add tomatoes, curry and fry well. When it is fried well, put salt in it according to milk, coconut and flavor and let it get cooked.
When it is cooked, put the koftas in it. After sometime, stop the gas. Your coconut 'Paneer Koftas' are ready.
Follow us on Facebook, Twitter, LinkedIn and Instagram, YouTube to get more updates related to Sachi Shiksha – The Famous Spiritual Magazine in India.