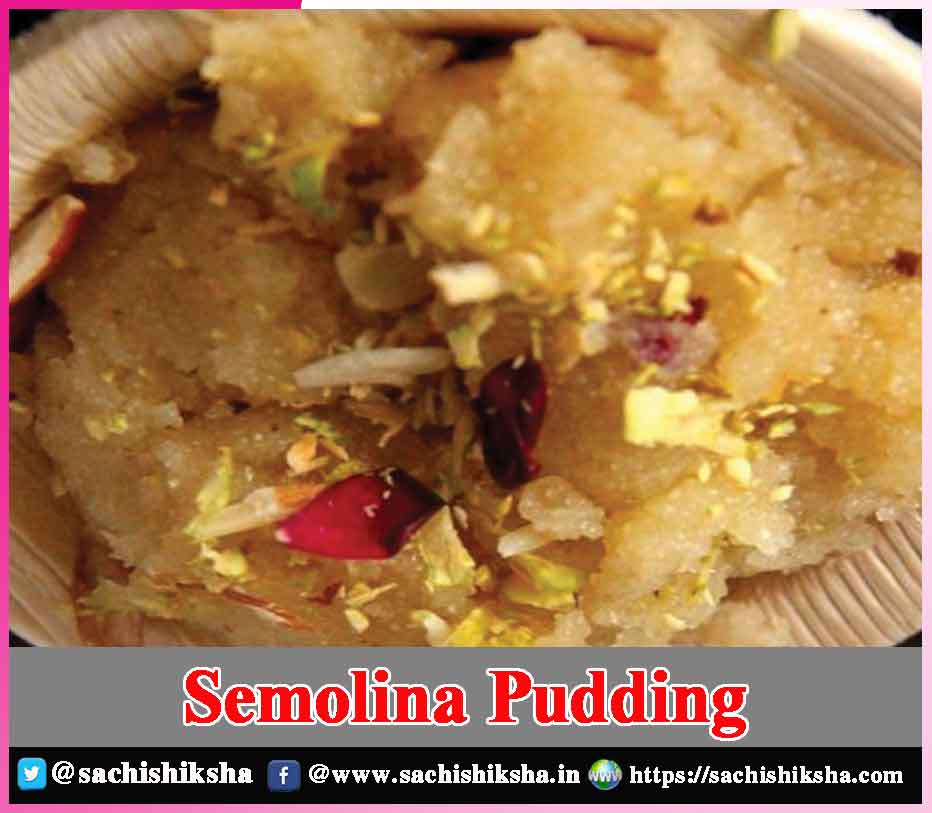 Semolina Pudding
Ingredients:
Semolina 01 cup,
Ghee 01 cup,
Gram flour 01 tbsp,
Saffron threads,
Cardamom powder 1/2 tsp,
Black almonds – 01 tbsp,
Chopped cashews 01 tbsp,
Pistachios,
Golden raisins 01 tbsp.
Semolina Pudding Method of Preparation: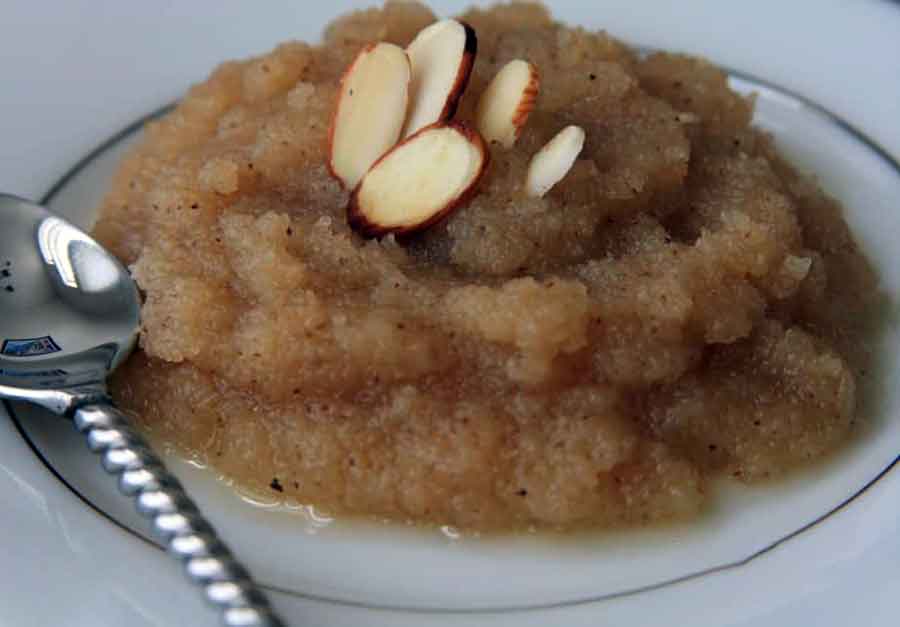 Also Read:
Put a pan on the fire and add 01 cup ghee. After melting the ghee, add 01 cup of semolina and roast it on low flame till the color of semolina changes. After sauteing for a minute, add 01 tbsp gram flour (wheat flour can also be used) and stir continuously. Now put a pan on the gas. Add 03 cups of water, 01 tsp ghee, few saffron threads, 1/2 tsp cardamom powder and heat it well.
After semolina changes color, add 01 tbsp chopped almonds, 01 tbsp chopped cashews, chopped pistachios and 01 tbsp raisins and fry for 30 seconds. Then turn off the gas. Now add hot water little by little and mix well. Switch on the flame and cook the halwa (pudding) for 01 minute. After 01 minute add 01 cup sugar and mix it well. Add 02 tsp ghee to it and mix well. Switch off the flame and serve the halwa (pudding) garnished with chopped nuts.