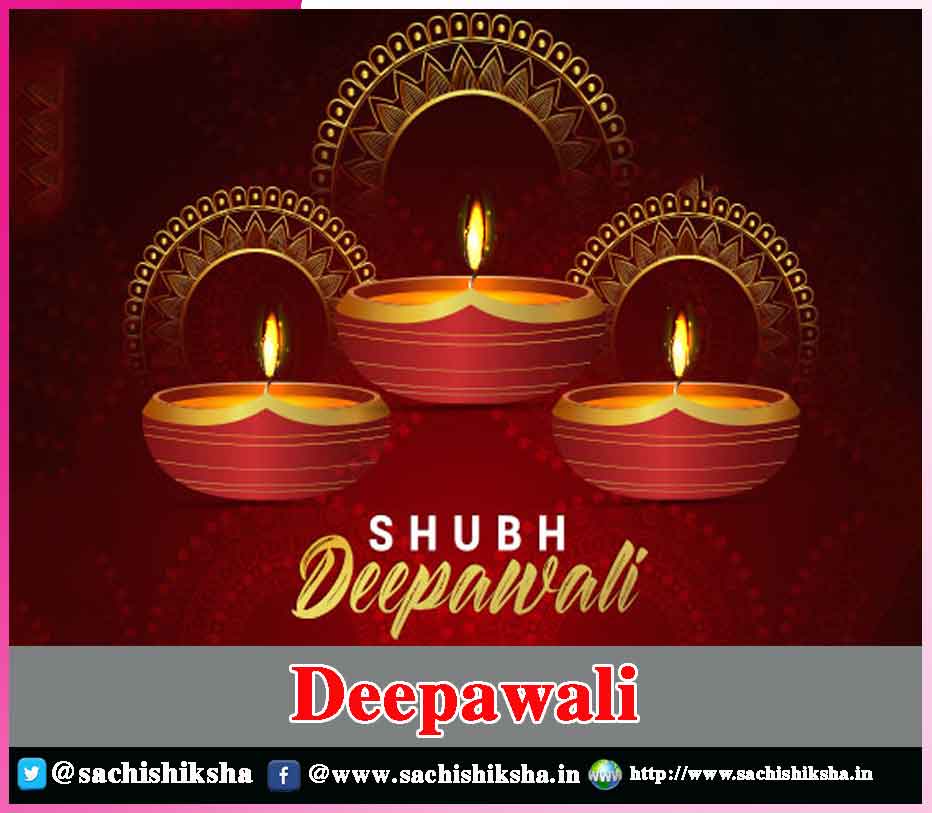 Deepawali Festivals always remind us of our childhood memories which are laden with the happy moments spent with our families and friends. They are the most significant part of our lives which give immense peace, joy and motivate us to overcome new challenges. Every festival has their own importance and way of celebration.
India is one  such largest country in the world which is known for its cultural values, diversity and festivals and most of its festivals are celebrated worldwide be it Rakshabandhan, Durga Pooja, Holi, Dusshera or Diwali but among all the festivals Diwali is the most celebrated festival all across the world.
Also Read:
It is also known as the festival of light and shine. People would like to depict the ideal Diwali celebration in India as candlelight, earthen lamps, and homes filled with the sweet aroma of delicious sweets, the togetherness of relatives and friends, and the chill of the impending winter time.
There are numerous stories associated with Diwali which enthralled everyone irrespective of their ages. Diwali has developed its significance into a International festival that is celebrated by both Hindu and non-Hindu people all across the globe. For example, in Jainism, Diwali commemorates Lord Mahavir's nirvana, or spiritual enlightenment, on October 15, 527 BC; the following evening, the Gana Kings and dignitaries from Kasi and Kosal light lamps to commemorate the light bestowed by the gods, Mahavir's accomplishment of Nirvana, and the light of wisdom. Nirvana Ladoo, a unique Indian sweet, and prayers are presented to Lord Mahavir by Jains. Some people could decide to fast in Mahavir honor.
Bandi Chhor Divas, or the Day of Liberation, falls on the same day as Diwali for Sikhs. On this day, 52 Hindu princes and the sixth Guru, Guru Hargobind Ji, are remembered for being freed from Jahangir's jail. For Sikhs, who make up a religious minority in India, His release is a sign of freedom of conscience. The Golden Temple is lit up in memory as per custom.
Diwali is also honoured by Buddhists in India. Hindus perceive the Diwali narrative differently depending on where they come from. Everywhere individuals consider there is one thing they always have widely accepted: the triumph of goodness over evil. It is also a chance for person to migrate on, release their old resentments, and have a good time.
Nothing is greater traditionally exuberant than the celebration of a bright festival of five days like Diwali, or Deepawali as it is also known. Every person remembers their family, friends, homes, togetherness, and many other things that this religious and culturally noteworthy celebration brings together at this time of year. It is much more than a celebration of folklore; it also honours childhood memories, the reunion of the entire family after a long break, and the sky-illuminating fireworks.
On this day, the entire neighborhoods, including the homes, sidewalks, and stores, are beautifully lit up. Additionally, for a nation like India, which has 29 states, the manner of celebration in every region of the nation is alluring. Each state, from Bihar to Bengal to Karnataka to Uttar Pradesh, celebrates this divine festival in their own way. The customs that each of the following states observes in observance of Diwali are intriguing.
In Maharashtra, it is well recognized that during His 14 years of exile, Lord Rama resided in Panchvati, a region close to Nasik in the Maharashtra state. And that is one of the reasons the natives here embrace this lighting festival with such fervor and elation. On this day, Maa Lakshmi is said to attend every home and bestow great wealth and success, according to popular belief. In addition to Puja, great cuisine is also prepared, including a wide range of sweet delicacies.
The Meaning of the Five-day festivities of Diwali
A 14 day dark time officially ends on the first day (Dhanteras). The Lord Dhanvantari emerges from the ocean on this day bearing Ayurvedic (medicine) for humanity. The illuminating festival officially begins today. People clean, refurbish, and beautify their homes and places of work on this day. Some people will put a lit-up or vibrant Rangoli design outside the entrance, and tiny lights will be placed all about the house.
The second day (Narak Chaturdasi) commemorates the victory of Lord Krishna over the demon Narakasura. The devil begs Lord Krishna's pardon, and Krishna obliges. Narak Chaturdasi is devoted to the premise that even the worst among us have the capacity to grow and deserve pity. People get up early to commemorate this day; take baths, and anoint themselves with oil. On this day, crackers and sparklers are typically set ablaze.
The biggest Diwali celebration day is the Third Day (Lakshmi Puja). The Goddess Lakshmi brings the wealth and happiness for the entire world. Individuals revere and praise Lakshmi in response, and they do so today. On this day, diyas are lit in homes to honor the goddess Lakshmi. The sky is filled with fireworks and firecrackers, and diyas are lit (particularly popular with children). People usually dress in new clothes; exchange gifts and treats, and enjoy a feast.
The fourth day, known as Padwa and Goverdhan Puja, is dedicated to the devotion known as Goverdhan Puja (pooja), which includes substantial food offerings. Some people dedicate this day in remembrance of Lord Krishna saving the Vrindavan peasants from Indra's terrible downpour (the god of rain and storms).
The fifth day (Bhai Duj) honours the adoration and affection shared between siblings. It reaffirms the brother's responsibility & respect for his sister as well as the sister's own expression of love. On this day, siblings and parents enjoy a large meal together.
Diwali has been able to reach individuals from many ethnic backgrounds.  People in countries as diverse as Singapore and Trinidad and Tobago commemorate the event as a result of Indian migration. They participate in its rich traditions and respect its ceremonies.