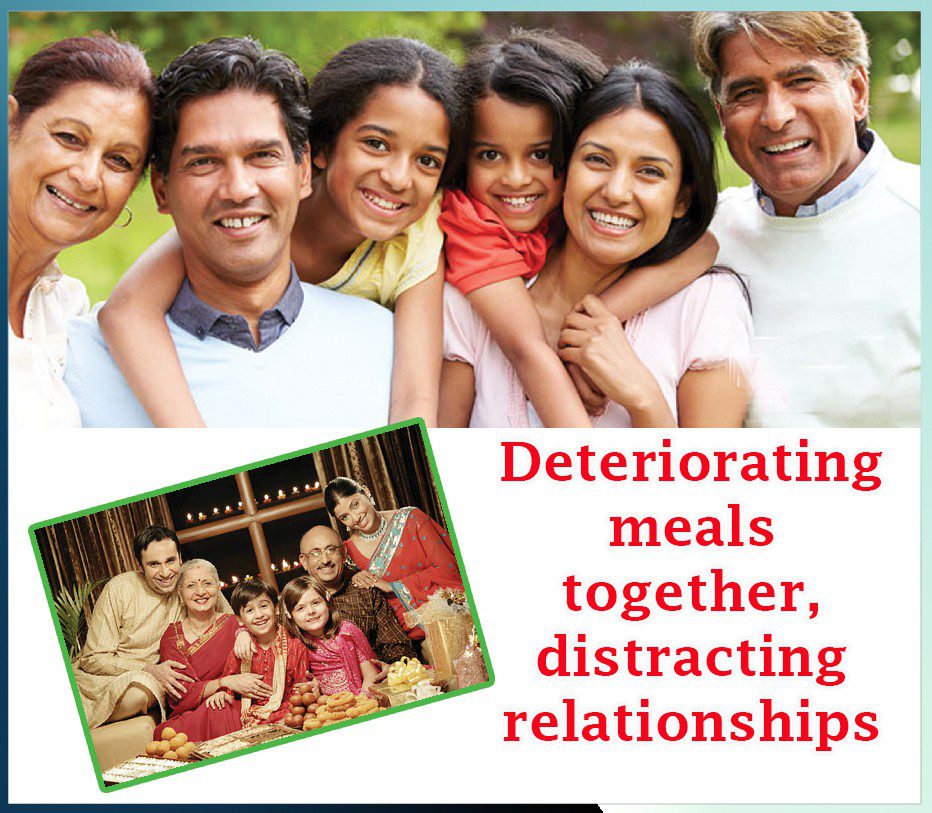 Deteriorating Meals Together, Distracting Relationships
Be it a joint family or nuclear family, sitting on one table and all family members taking meals together is quite productive.
Taking meals together,r like the collective lunch, we get mutual confidence, love and cooperation develops in the family and disciplines comes too.
This fact is worth considering, that dining table is a place, where a person can get the consent of the family members on a subject and get their confidence.
Also Read:
Taking food alone multiply gaps in the family members. Thus the family scatters. While taking meals together, we gather each others' likings. A person not only takes meals, but also can discuss serious matters with the family members, and throw away misleading or confused thoughts. The dining table should be fully managed.
The dining table affects the psychiatry of the family members. Taking meals together and serving the food to the family members is a very pleasant experience.
In addition to decoration of the dining table, the eating and serving utensils should also be shining, colourful and attractive.
These days it is seen that family members are becoming habitual of taking food in the hotels, drinking habits and remaining out late nights is becoming more and more popular. Due to this family life is becoming tense, families are breaking down and bitterness in life is prevailing.
In this case by dining together, we control the family member from getting swayed away. Due to this every family member obeys the family values and remains in discipline.
Moreover eating meals together help the younger ones to gain experience from elders, which helps them to perform the family duties properly.
For the success in family life, proper functioning and being calm, despite the busy schedules is necessary.
Taking meals together plays a role of bridge between the family members.
Dining table unites the family, and the distances and gaps between the family members are lessoned.
A light recreation of the family members on the dining table, throws away the tension and we are refreshed; mutual confidence, love and cooperation prevails in the family members.
– MANOJ PARIHAR "Bharat"
Follow us on Facebook, Twitter, Google+, LinkedIn and Instagram, YouTube to get more updates related to sachi shiksha Spiritual Magazine, articles.