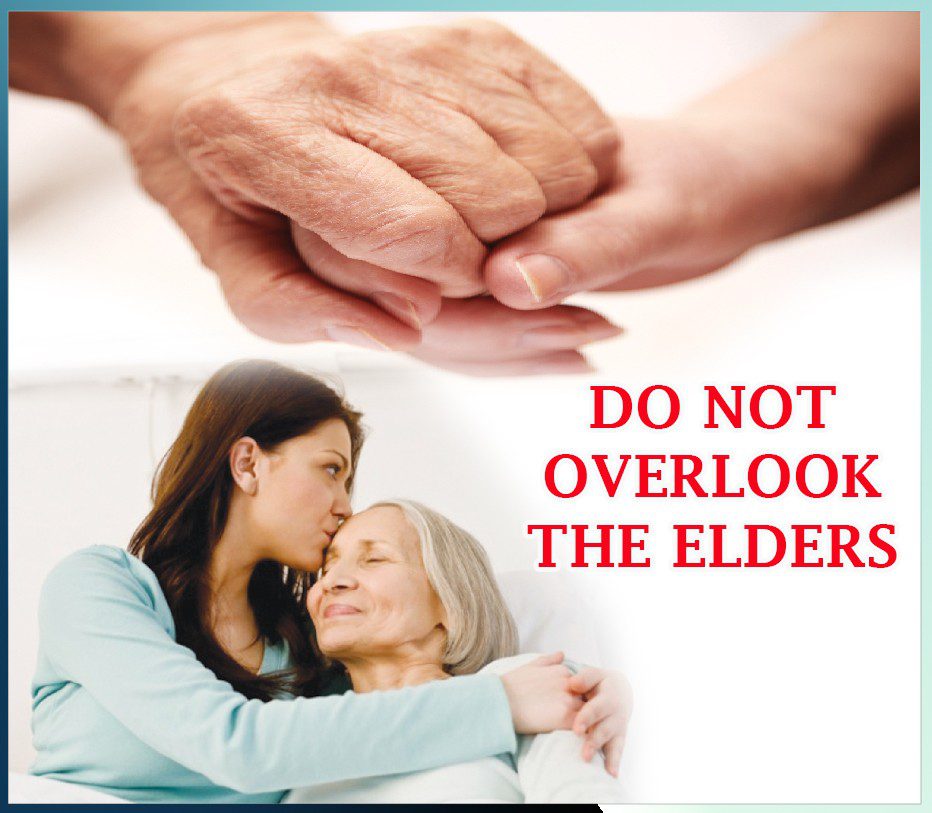 Do not overlook the elders
With passage of time the system of joint families is coming to an end.
The condition of the age old elders on the last phase of life has been badly affected by the modernization and independent lifestyle.
The ignoring of elders have come to the extent that the children turning youth, have started taking the decisions on their own without respecting their parents and with this they are making fun at the wishes of their elders and disrespecting their experience.
Think over it, you will become elder some day. Are you ready to bear the bashes of your own children. One student from a college has a point on this that 'who has seen tomorrow? Do enjoy'.
He says that if we give time to our elders then when we will give time to our studies, our future and our career.
Today due to the cultural changes in our families and in the name of social status, the condition of our elders has worsened more.The elders are not able to get the benefit of government schemes What kind of time has come? Our elders are forced to live the distressed, uncared and avoidable life in their own family.
"Sathia gayen hain".
"Aadat se laachar hain".
We do know what is happening to them? On listening to these hard and harsh words of sons and daughter in laws, they become obtuse. And some people become so helpless that they are forced to eat the juthan on plates.
Today the man who has left all his happiness, the person who has been working day and night forgetting his own pains, ignoring his own hunger and facilities, caring for his kids, do we not have any responsibilities towards him?
The continuous increase in this genre of old age is the result of medical aids, which has compelled them even for the essential needs.
This is not true that the elders are not cared for altogether, because all families are not alike.
– Rajendra Swami 'Lovely'
Follow us on Facebook, Twitter, Google+, LinkedIn and Instagram, YouTube to get more updates related to sachi shiksha Spiritual Magazine, articles.