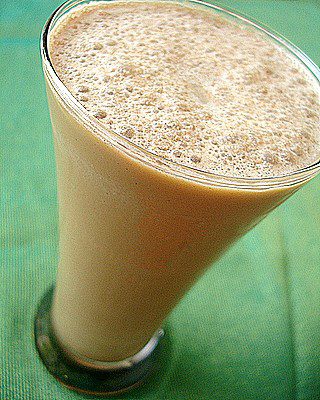 Ingredients
Serves: 1
1 glass chilled milk
2-3 ice cubes
1 1/2 tsp sugar
1/2 tsp coffee powder
1 1/2 tbs chocolate horlicks
approx 1 tsp chocolate syrup ( any)
Healthy Cold Coffee Directions
Prep: 10 min ›
Extra time: 1 min other ›
Ready in: 11 minutes
Put the sugar in the mixer and grind.
Add all the other ingredients except the chocolate syrup, and blend till frothy.
Chill an empty glass in the freezer for a minute or two. Take out and pour the chocolate syrup on the inner sides of the glass in any pattern liked.
Pour the coffee and serve.
Follow us on Facebook, Twitter, LinkedIn and Instagram, YouTube to get more updates related to Sachi Shiksha – The Famous Spiritual Magazine in India.