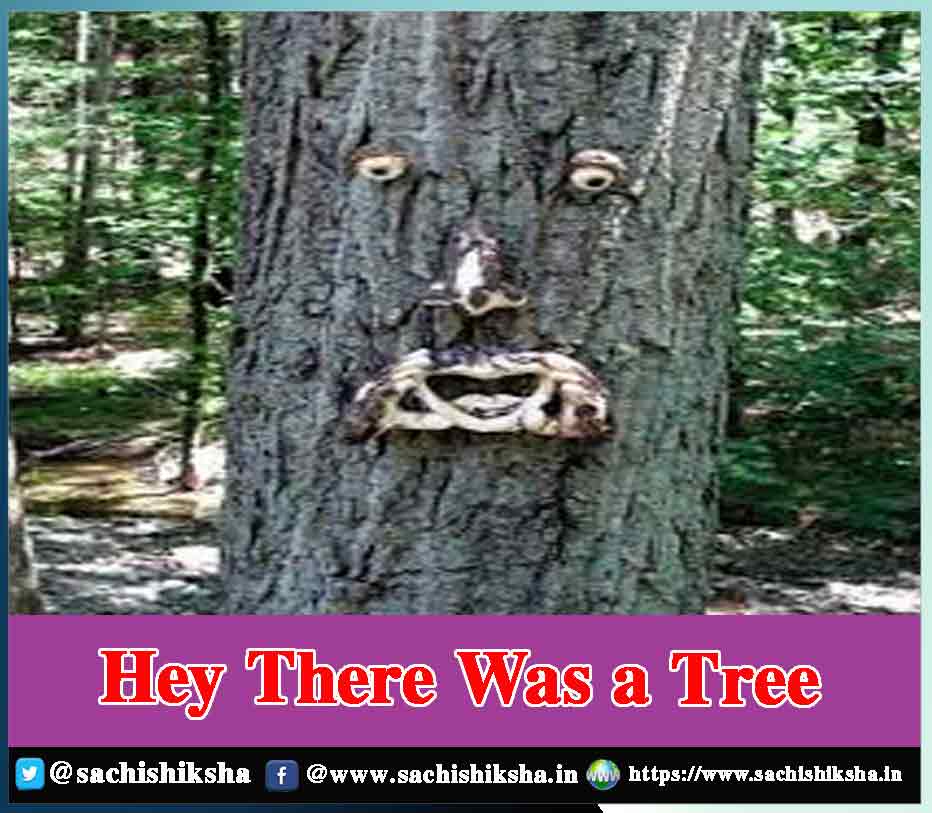 In the ancient town of Patliputra, there flourished a mighty banyan tree.
With its huge over-arching herbage of thick leaves and roots growing to the heavens, the banyan was a symbol of prosperity for the town where old wives tales and talismans, spirituality and substance prevailed alike.
Situated at the heart of the city the banyan tree was the oldest living being as far as the eldest Rahim Chacha could remember. Since his childhood Rahim Chacha had remembered playing around it where his ancestors held important discussions, exchanged light banter and debated on trivial issues around it. Even the banyan tree had seen it all, from Rahim Chacha's parents' marriage to his children's marriage.
Also Read:
And yet there was no visible wear and tear over these many uncountable years. Braving every type of weather such as howling gales, torrential rains or scorching heat it stood every test of time.
Morning was devoted to the town's men where after sunrise they would collect and exchange daily news and evenings &afternoons were distributed between the women and children respectively. Women kept these sessions light while discussing their homely affairs and children played around the tree, hanging from its sturdy roots, climbing on its branches and having a good game of hide and seek around its ever-evolving periphery.
Even the market place was setup around the massive tree and wares were exchanged as a part of everyday business. In the lazy summer afternoons when the market also halted for lunch, cool water was stored in earthen pots and was served to the fatigued travellers who rested under the banyan, a much-needed respite from the sweltering heat.
The time passed so swiftly since the above trail of events, Rahim Chacha has now lost track of how old he is.
Patliputra wears a deserted look and the banyan tree in the middle feels neglected. The market has been established elsewhere, and no travellers hence pass by from here. Men and woman now do not feel the urge to engage in discussions.
Children have all grown up and have either left the town for better opportunities or don't have time to fool around. Things have taken a nasty turn from the banyan tree's angle. The once banyan tree thriving in the midst of human societal circles now is abandoned for good.
Only Rahim Chacha visits each evening when his old legs allow him to take a few steps. Sitting on the chaupal Rahim Chacha, chewing betel leaves is reminiscing about old days. He gently caresses the tree bark but the withered texture hurts him more than his own blisters.
The shady camouflage of leaves seems less dense. Perhaps the banyan tree has taken his ignorance too seriously and this is affecting its growth and nourishment. Rahim Chacha knows what exactly needs to be done.
Feigning a chest pain he utters cries of anguish, trying to draw sufficient crowds towards him. Still the most respected individual in the town and dear to everyone he manages to achieve this feat. As people gather around him and a hakeem is called upon, he sits in an upright posture.
Stopping the hakeem from administering any further medications he calls out in a loud and clear voice, 'We all have a committed a grave sin, each one of us is a murderer'. Shocked beyond belief with this sudden turn of events the townspeople are dumbstruck.
Taking less time to recover the town mayor Sudarshan prods Rahim Chacha to explain further the bold statement and his fake cries of pain both. Rahim Chacha then starts with occasional pauses in between and taking a swig of water from his water pouch.
'Since time immemorial the banyan tree had always been the centre of attraction, a silent spectator in each of our misery and wellness alike, play-zone for kids and a marketplace for many.' But now with newer arrangements and our busier lives we all not only isolated ourselves from some merriment but also mistreated the tree.
In earlier times sorrows were shared and tears were wiped off and the banyan tree consumed it all. Now people are keeping to themselves and not sharing has become the new norm.
Was this not the reason that Manik's son Abhimanyu took the extreme step and hanged himself from these very branches? He became so lonely and we people so busy that we stopped caring?  Even the tree shed silent tears and since then has probably had this weathered look.
If now nothing is done then we all shall be responsible for not one but two lives. One is Abhimanyu who we couldn't be saved and the other – our beloved banyan tree.'
Rahim Chacha had hit a nerve and people were feeling ashamed for their recent neglectful behaviour. With a unanimous vote amongst all townspeople took a pledge for saving their beloved banyan tree and once again welcoming it in their lives.
Taking a little time out of their beloved lives they started to bring their golden days around the tree back. The people even planted a young sapling and named it Abhimanyu in his remembrance. Trees once again were becoming the centre of attraction in Patliputra, a much-needed reminder of how important these are.
Not just oxygen providers but also peace providers, tree should be planted in abundance and this environment day (June 5). Let's take a pledge to not only grow more trees but also nurture the ones which have always been an integral part our lives. Remember those mango trees which we used to climb in our childhood or banyan trees which we used as swings.
Now is the time to revive those memories and bring a happy change in the world. This one is for those countless happy tree memories!!!
Follow us on Facebook, Twitter, Instagram, and YouTube to get more updates related to Sachi Shiksha – The Famous Spiritual Magazine in India. Also Read Our Hindi and Punjabi Editions.