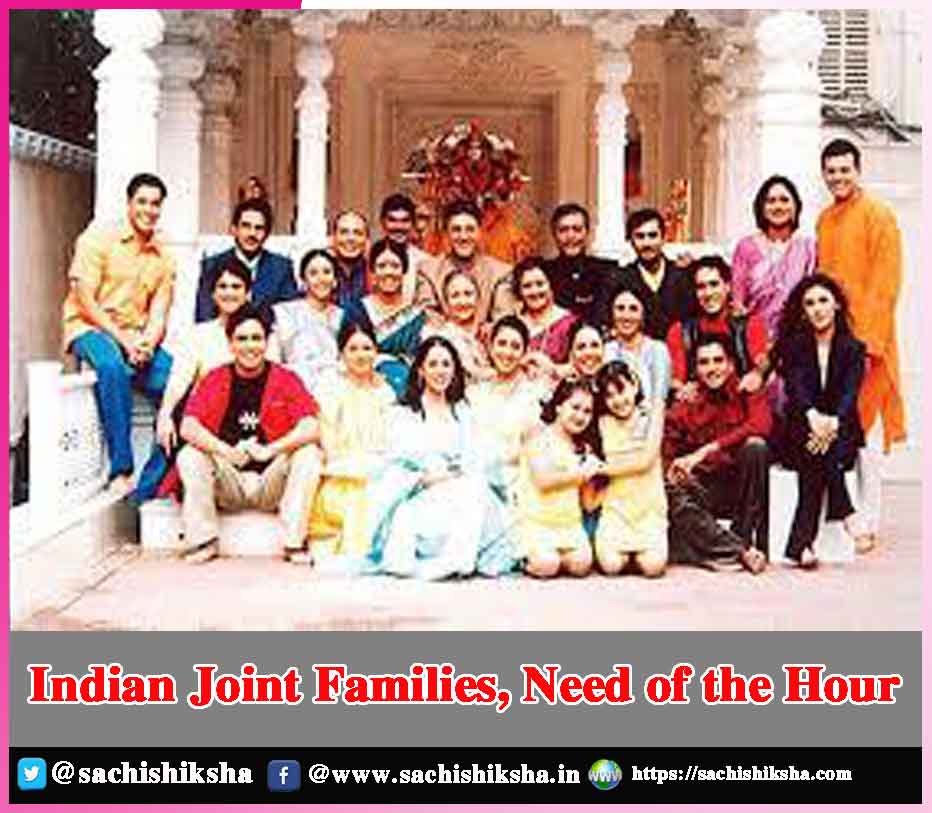 Indian Joint Families, Need of the Hour
In the Journey of Finding Essence of Indian Blood Line and Its Value
What happens if there is no one to love us? How would it be if we faced difficult circumstances alone? Is it simple to fight off Covid without family? Can the new parents raise their kids without the help of older people? Joint family answers all these questions which have lost its value few years back.
Also Read:
What is Joint Family?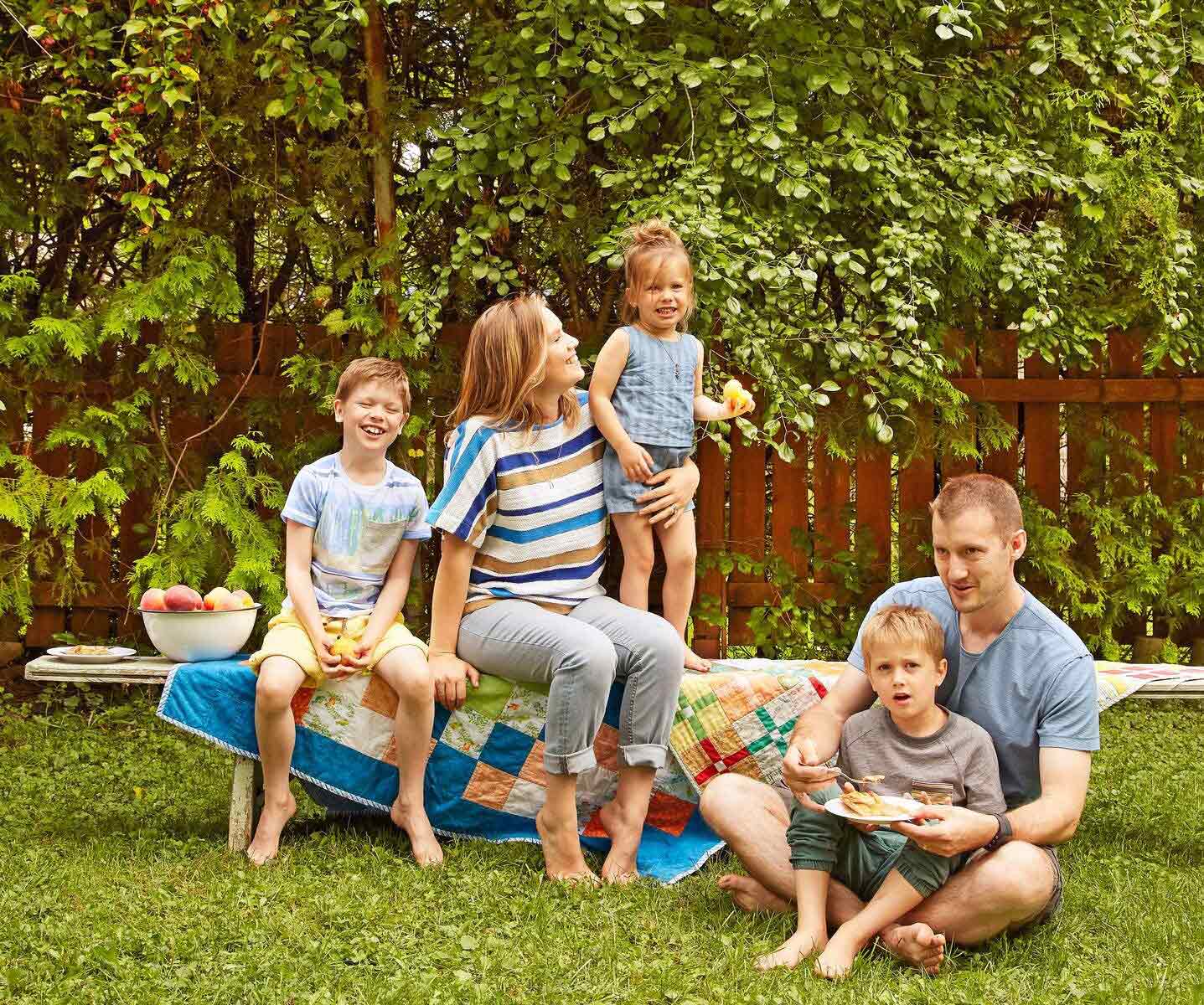 A joint family is typically a sizable, cohesive family where members from several generations coexists. It includes mother, father, children, grandparents, aunt, uncle, cousins, sometimes great grandparents. Love, care, support, trust, responsibility, security, values, boundaries, guidance, quality time, respect etc are the qualities celebrated by Indian joint families.
Each member of family depicts unique qualities and put forth their own life lessons from their experiences. Everyone in the joint family is complementary to each other. One can cherish joy, love, security of living, cooperation, sacrifice, quarrels, unity etc in joint family. Indian joint families are distinct from others since they place a high value in relationship.
(Happy Joint Family)
But most people prefer nuclear family to joint family. The reason behind the preference is that they would want to live independently. Some people supposed to work away from their core family. So, they decide to bring their wife and children with them, leaving others.
Pros
Indian joint households might have cooperative women. They can help each other and share household chores and kitchen works to alleviate the stress of other persons. Here, the burden of the women decreases which leads to better mental health. Since there will be substitutes to take care of children and their behaviour, raising children will not be a difficult task for Indian parents. Children won't be alone. With their grandparents, they will have fascinating conversations. Their grandparents' bedtime tales are filled with moral lessons that help to develop their imagination and instil discipline in them.
This is the foundation for children's behavioural changes. Those stories play a vital role in it. Most of the values and morals that should be taught to children are well imbibed in joint family. Growing up with other children helps to develop helping tendency, sharing, caring, sacrifice, taking responsibilities etc. Joint family will be the best option for working parents as they need someone trustworthy to take care of their kids. This helps children to socialise with others in outside world in their life which helps in communicating better.
Recently, the divorce rate has a direct correlation with the number of nuclear families. Contrarily, the divorce rate used to be relatively low when families were still living together. The divorce rates are increasing due to the family disputes, marital disharmony, way of parenting etc. Elderly family members assist couple in resolving disagreements and maintaining a happy marriage. This keeps harping on how important blended families are today.
Joint family is the best place which knows how to overcome depression and how to support the family members to get out of their downs.
"The nuclear family accounts for more suicidal deaths than joint family and the major cause of suicide were marital

disharmony, financial burden and familial quarrel."
At any kind of crisis, either financial or health, family members support each other. The essence of the Indian joint family can be seen during the hard times. Many Indian movies like Muthuku Muthaga, Vaanathai Pola, Kadaikutty Singam, Kabhi Kushi Kabhi Gham and so on showed the in-depth flavour of Indian joint family. There will not be a financial crisis as there will be more than 2 earning members in family or if so, financial crisis occurs, one helps the other. Joint families actually help to alleviate the financial crisis as they have perfect budget planning.
The contribution of joint family and family members is huge when it comes to medical emergency. We could take Covid for instance. Parents who are also front line workers are unable to go home and spend quality time with their families. Children were the majority of category affected both mental and physical health. Children primarily aged 6 to 14 suffered a lot. Family members were crucial in this situation. They look after their kids, food, education and health. Whenever the kids asked to see their parents and refused to sleep at night, they put them to sleep with great effort. Family members stepped in bravely when parents' care required.
Cons
Joint family also has cons as the coin has two sides. Financial decisions will be taken by the head of the family. Dependency rate is higher as compared to nuclear family.Other cons include lack of privacy, conflict over way of parenting, decision making etc. In a combined household, a couple must also be conscious of being seen and heard if they want to give or receive compliments, make a gesture, have a conversation, or have an argument.
Due to the fact that they were born into a joint household, children are unable to make independent judgements. They suffer because they have a propensity to discuss everything with their elders. As a result, they lack confidence and are unsure of themselves. Children's personalities do not develop because elders meddle with their decision-making on a regular basis.
The Time For Missing Families
Everything in the world has its own pros and cons. Nothing is perfect but joint family is the need of the hour. The future generation needs JOINT FAMILY which helps in many ways. Joint families have better lives and can organise their finances better. They have better morals and healthy and happy way of living. This is the time to regenerate the lost treasure, nothing but the missing one-joint family, to make our life wealthier one.