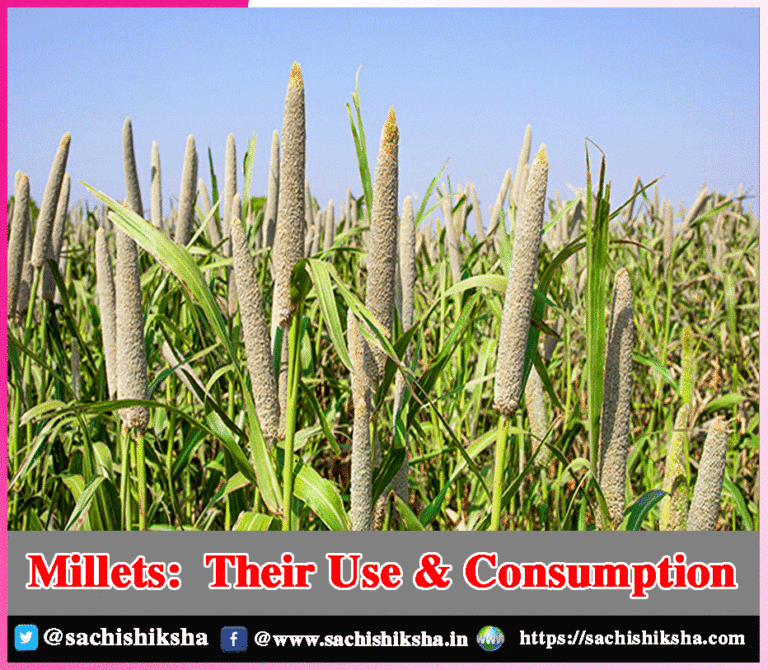 Millets:  Their Use & Consumption
Introduction: Millet, one of the earliest harvested grains, was formerly a staple in the Indian kitchen. When individuals return to their physical and mental wellness after a pandemic, we all return to the usual technique of sustaining a state of good health. As a result, millets reclaimed their place in the globe. Many of the important "Shree Anna Grains" highlighted by the Union Finance Minister in the Budget 2023-24 conference included Jowar, Raagi, Bajra, Ramdana, Cheena, and Saama.
Also Read:
Dual Benefit of Millets: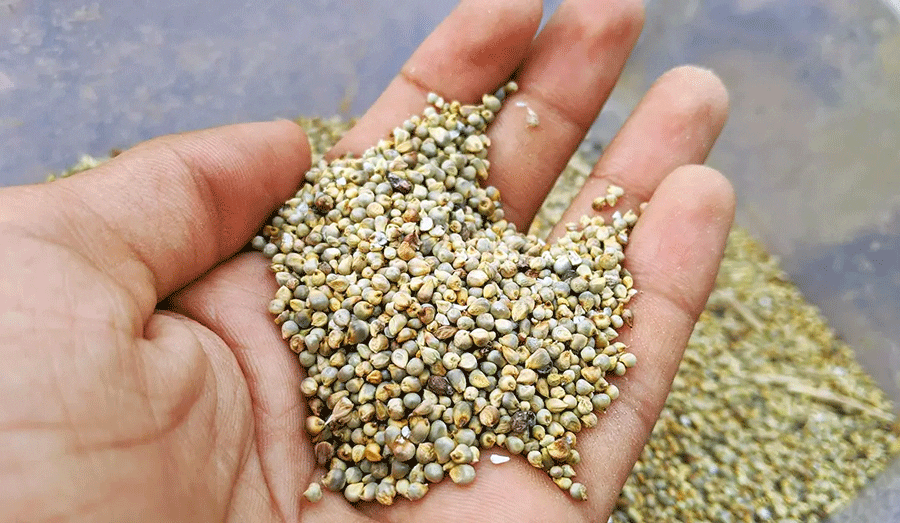 India is the entire world's biggest manufacturer and second-biggest supplier of millets. Millets have gained popularity for their remarkable health advantages and for killing two birds with one stone–they are grown as dietary fiber and fodder! As a result, millions of people will have access to nutritious foods while making a contribution to the economy. The aforementioned grains prevent the changing climate by lowering carbon dioxide in the atmosphere pressure.
Organic Source of Minerals, Vitamins & Protein:
Millets are an excellent organic source of minerals, vitamins, dietary fiber, and protein. Through the use of millets, one is able to prevent several lifestyle problems such as high blood pressure, diabetes, and obesity. Diabetes, weight gain, and cardiovascular disease are all linked to nutritional imbalances and the prevalence of carbohydrates in our eating habits, as well as a dearth of other essential nutrients.
Millets decrease the breakdown of sugar in the blood and also reduce glucose assimilation. It can help avoid heart disease, ulcers in the duodenum, and diabetes. Millets also had much lower lipid and cholesterol concentrations. Because millets outperform rice in every nutritional category, it can be employed to address worldwide rural and urban starvation issues.
Importance of Old Ways of Life:
Individuals have had significant difficulties maintaining their physical and mental wellness during and after the pandemic. Without any doubt, the loss of resistance against infectious illnesses was an additional conflict that multitudes of people were fighting night and day. It wasn't until then that we learned how important our old ways of life were. How perfect the world seemed to be in simpler times; it makes us question where we'd gotten wrong.
Important Part of Indian Cuisine:
The Indian cuisine offers an incredible variety of condiments, veggies, herbs, grains, dry fruits, dairy products, and other foods! Are these still going to be evaluated on a regular schedule? Or can it be part of a minimum of once a day for meals?
These elements can be difficult to handle on an everyday basis due to the variability of the environment, soil, society, ethnic communities, professions, and conventional food preparation processes. Millets, on the other hand, can be a major feature of Indian cuisine. It used to be! Millets can be consistently included in meals, whether on days of fasting or for regular 9 to 5 tiffin reasons. It is an extremely practical method of preserving traditional nutritional benefits.
Consumed Throughout the Country:
Millets have been used in India for ages. Millets like ragi, Jowar, and Bajra have an extended tradition of being consumed by many populations throughout the country. Surprisingly, India is also the world's greatest producer of millets. Proteins, carbs, and fibers abound in the nutri-cereals.
In reality, ragi has three times the amount of calcium of any other grain (including milk!) and has an elevated fiber level that leaves people satisfied for longer. Jowar, on the contrary conjunction, is a gluten-free grain with 3-4 times the number of antioxidants of comparable whole grains, which makes it a powerful immunity enhancer.
2023- The International Year of Millets:
People have lost sight of the advantages of the powerful, domestic millet. The Indian government, corporations, people, and even the United Nations are actively working to spread the word about the advantages of millets, so attitudes are gradually beginning to change. Grain was recently highlighted in the Union Budget, and the United Nations has proclaimed 2023 to be the International Year of millets.
How and When One Can Consume Millets for Better Health:
To obtain the most nutrients out from your millet meals, make sure they are properly prepared. There are a few things to consider when cooking millets.
Soaking:
Millets should be dipped for at least 6-8 hours before cooking. Soaking increases the nutritious value of the grain while also shortening the cooking time.
Serving Size:
Avoid consuming excessive amounts of millets. It is sufficient to include them once in your diet to gain required nutrients. Be wary of dose quantity, as too much of it might cause negative effects.
Avoiding Treated Millet:
Any food that has been processed, either derived from millet or processed flour, is bad. The whole grain's micronutrients are destroyed during treatment. Eating processed grains is pointless. Aim to use whole grains, or manufacture your own flour. In the event that you consume pearl millet, avoid eating any different kinds of millet during the day or mixing it with pearl millet.
Varieties of Millets:
Here are numerous varieties of millets that you can incorporate in your dietary regimen depending on accessibility. They are offered all year long in the market. When it comes to millet, though, including seasonal millet in dietary routine is the most beneficial strategy for approach. However, millets ought to be ingested as per season:
Winter:
Bajra and maize are the best millets for winter. The resulting millets are grown especially for this season. As a result, consuming them would prove better for your well-being. They are going to help in keeping your entire body warm.
Summer:
Choose Jowar and ragi in the summer. Both of these millets are capable of keeping you nourished and aid to lower your body's temperature on scorching summer days.
Fasting:
Eat rajgira and kuttu when fasting. These two millets are going to give you all the nutrition you need to keep energetic through the day. If anyone eats millet, they should not give up rice. Both can be consumed at separate meals. Rice is nutritious and deserves to be included in your everyday diet.
Commonly found Millets in India:
Finger Millet/Ragi:
The most widely used millet has a significant amount of calcium for bones that are stronger, thrives easily in arid environments, and is sometimes referred to as an anti-diabetic cereal. Finger millet crop is fermented and processed to make flour. The millet is eaten with milk, warm water, or curd.
Foxtail Millet/Navane:
It constitutes one of the earliest farmed millets and the second most extensively produced millet species, as well as the most significant in Eastern Asia. The grain's substantial amount of protein helps your muscular development. In some regions of India, it is one of the most famous fasting foods, and it is also regarded as restorative nourishment for the digestive system.
Pearl Millet/ Bajra:
The most common millet is Bajra. It is a summertime annual crop that lends itself well to multiple cropping and rotations. Pearl millet is now farmed on approximately 260,000 square kilometers of land globally. It constitutes over half of the overall millet cultivation worldwide.
Sorghum/Jowar:
Jowar is an important source of sustenance that is widely grown in Asia and Africa. Only a single of the 30 kinds of Sorghum is utilized for consumption by humans. It is the globe's fifth most significant grain.