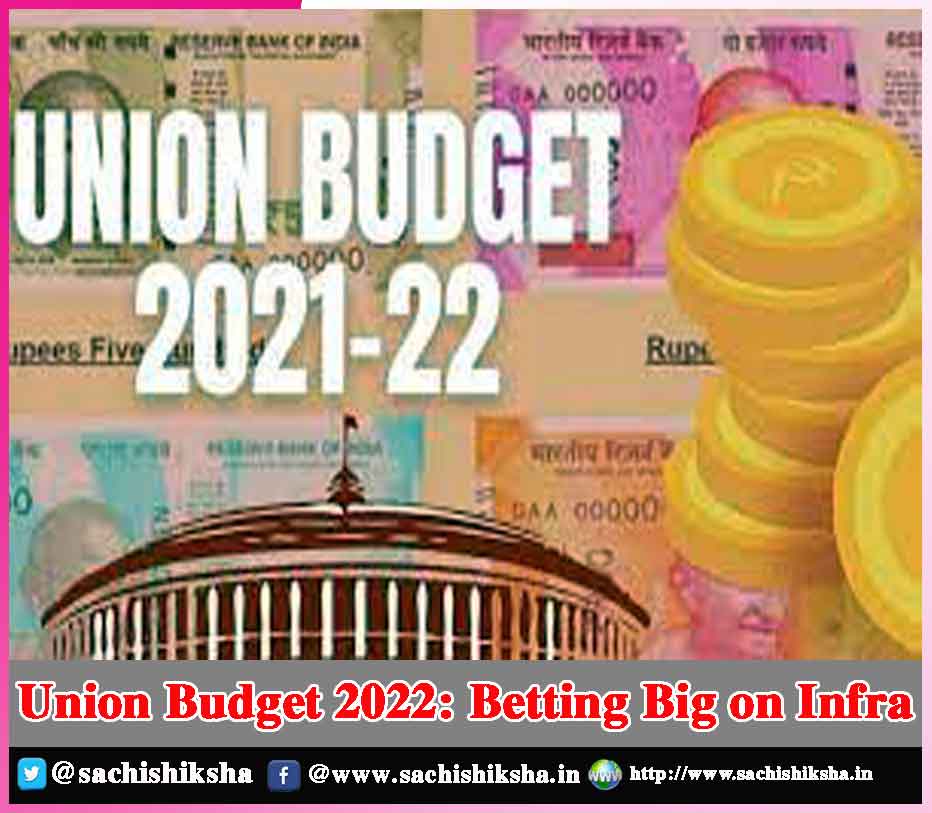 Union Budget 2022: Betting Big on Infra
The Indian economy is expected to show the highest growth in the world this year. Top international organizations and economic commentators are predicting this. This is in sharp contrast to all the other major economies of the world that are expected to report muted growth or de-growth this year.
This is a landmark budget as it improves both ease of doing business and ease of living for women. It attempts to minimise the regulatory and compliance burden imposed on the taxpayers, especially corporate taxpayers and facilitate the growth of MSMEs.
Also Read:
The 2021-22 Union Budget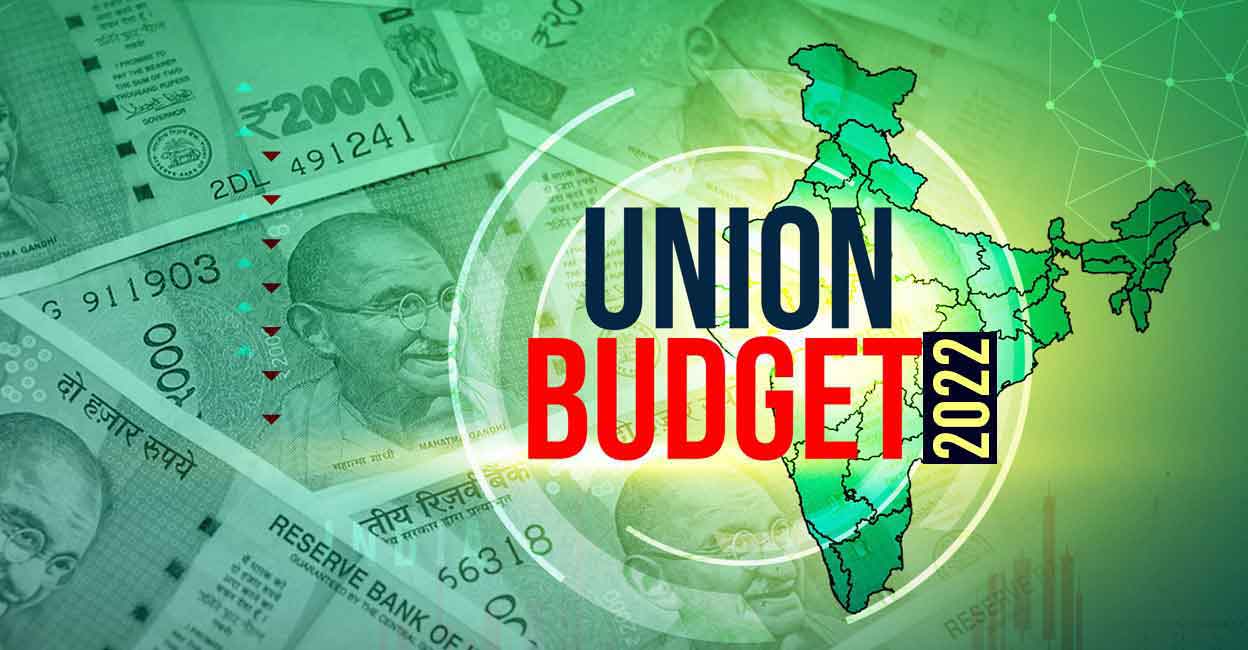 has exceeded all expectations. This is reflected in the sharpest budget day rise in both the Nifty and Sensex since February 2001. The markets as well as the experts are cheering Finance Minister Nirmala Sitharaman's boldness in focusing almost exclusively on accelerating growth thereby generating large scale employment.
India's economic growth
in the current year is estimated to be 9.2 per cent, the highest among all large economies. The overall, sharp rebound and recovery of the economy from adverse effects of pandemic is reflective of our country's strong resilience. One of the major reasons for such sterling performance of the Indian economy is broad-based reforms during the last two years.
India's broad range
of fiscal, monetary, and health responses to the crisis supported its recovery and, along with economic reforms, are helping to mitigate a longer-lasting adverse impact of the crisis, according to the latest annual review by IMF staff. Even during the pandemic, the pace of reforms did not slacken. Different sectoral reforms were enacted and implemented which helped to unshackle the potential of the Indian economy.
The sense of cautious optimism
in the industry has been fuelled by continuous low-interest rates, an accommodative monetary policy and reduced corporate tax rates. The government aiming to eliminate burdensome compliances and reducing the need for licensing & multiple approvals and also hastening the resolution of commercial disputes.
In the backdrop of innovative policy
intervention and healthy tax collection, the Union Budget 2022 attempted to look forward beyond yearly revenue and expenditure numbers. The tone of the Union Budget 2022 is futuristic, and it has taken policy steps to realise the huge potential of India's decade.
Decadal growth
is possible only when there are continuous policy reforms and heavy investment in infrastructure. Without high-quality infrastructure, there cannot be sustainable economic growth.
India has a target
of becoming a 5 trillion dollar economy by 2025, and this is only possible when the economic growth accelerates to above 8%. For the growth of eight per cent and above, the country needs huge investment in the economy, lower tax rates that can ensure surplus in the hands of people and corporate, and ease of doing business. This year's Union Budget aimed to address some of these issues to reach our goal.
There are pockets of suffering in the economy and the recovery process in individual financial health is still going on. The Finance Minister had kept this in mind and refrained from proposing any harsh taxation, especially in personal taxation. Some of the anomalies were even rationalised which will benefit taxpayers, such as state government employees. However, indirect taxation is mostly the prerogative of the GST Council now, and the Council regularly takes steps to realign the GST rates.
The outlay for capital expenditure in the Union Budget 2022 is once again being stepped up sharply by 35.4 per cent from Rs 5.54 lakh crore in the current year to Rs 7.50 lakh crore in 2022-23.
The Finance Minister outlined four priorities for creating infrastructures to support growth:
PM GatiShakti
Inclusive Development
Productivity Enhancement & Investment, Sunrise Opportunities, Energy Transition and Climate Action
Financing of Investments
Elaborating on PM GatiShakti,
the Finance Minister said it is a transformative approach for economic growth and sustainable development. It is driven by seven engines: roads, railways, airports, ports, mass transport, waterways and logistics infrastructure. These engines will pull forward the economy in unison. They are supported by the complementary roles of energy transmission, IT communication, bulk water, sewerage, and social infrastructure.
Special focus
will be accorded to logistics development which will benefit the real estate sector as majority of these will be developed with private sector participation. Implementation of these proposals will also increase urban connectivity and promote tier 2 and tier 3 cities with improved connectivity.The Finance Ministry announced an allocation of Rs 60,000 crore to cover 3.8 crore households in 2022-23 for Har Ghar, Nal Se Jal. Current coverage is 8.7 crores and of this 5.5 crore households were provided tap water in the last 2 years itself.
Similarly, in 2022-23,
80 lakh houses will be completed for the identified eligible beneficiaries of the Prime Minister Awas Yojna, both rural and urban, and Rs 48,000 crore is allocated for this purpose. Projects like Nal Se Jal will surely enhance the liveability quotient in our cities as major areas are still dependent on bore-wells. The Finance Minister announced that for developing India-specific knowledge in urban planning and design, and to deliver certified training in these areas, up to five existing academic institutions in different regions will be designated as centres of excellence. These centres will be provided endowment funds of Rs 250 crore each.
The ambitious capital expenditure
along with various incentives to different sectors of the economy will surely spur growth. They will also create adequate jobs and in the process, will expand the real estate market. Expansion of the real estate market is likely to take place beyond the metros and tier 1 cities. It will expand to tier 2, tier 3 and smaller towns too.
The budget has laid out
a very ambitious package for raising non-tax revenue. For the first time, a concrete pipeline has been prepared with a dashboard for close monitoring for effective implementation. This effort will be supplemented by an active disinvestment programme, which will include several companies such as BPCL, Air India, Pawan Hans, CONCOR, SCI and BEML.
This is a landmark budget
as it improves both ease of doing business and  ease of living for women. Overall, the Union Budget 2022 has left the path of any populism and focuses on sound economic policies and sustainable future growth. These steps will benefit the real estate sector in many ways.