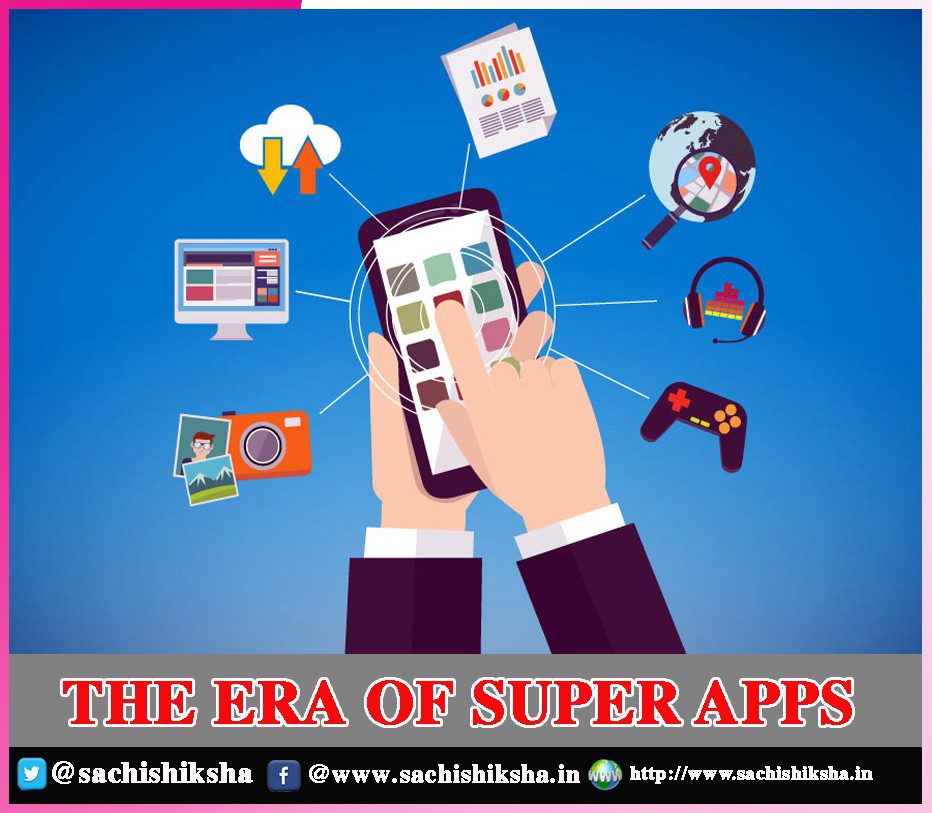 THE ERA OF SUPER APPS
The term 'super app' was coined by Blackberry founder Mike Lazaridis in 2010. He defined it as "a closed eco-system of many apps that people would use everyday because they offer such a seamless, integrated, contextualized and efficient experience."
A physical world comparison of super app would be a mall, which allows retails space to various brands and shops across businesses. Super app aims to build a platform that can provide different products and services on a single app. The consumer does not have to remember various passwords while moving across different apps for diverse needs. E.g. one of the firstsuper appsestablished was in Indonesia, in 2010.
It started as a call center to connect consumers to courier delivery and two-wheeled ride-hailing services. Gojek later launched its mobile app in 2015 with four services – GoRide, GoSend, GoShop and GoFood.
Also Read: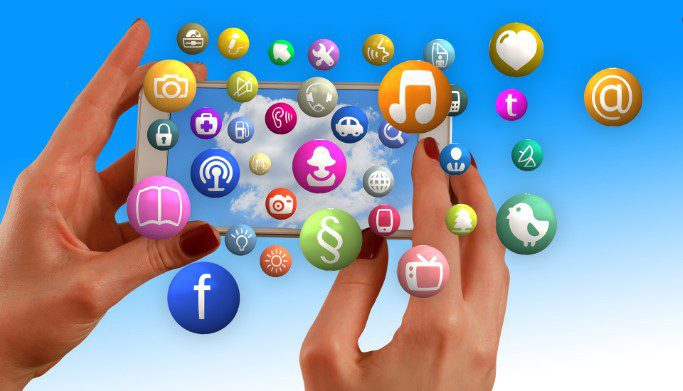 A super app is essentially an all-in-one solution to mobile application designs. This reduces the need to download multiple apps to perform different functions. Super apps have everything from social networking, shopping, banking services, and more. Above all developers create such an app with the end-users in mind. A super app allows a user to access several services from one single app. There are already many popular super apps, including China's WeChat and AliPay, India's Paytm, Singapore's Grab, Indonesia's GoTo, Vietnam's Zalo and South Korea's Kakao.
As using apps has become an established behaviour for many consumers, they have become comfortable doing more and more online and on their smart phones – from shopping and banking to attending business meetings, watching movies, booking transportation, ordering food and more. This has paved the way for super apps to consolidate a market that has become too large for users to keep up with.
Super apps offer the benefit of a one stop platform for multiple tasks that users want to perform online. Opening a single super app is much more convenient for users than managing dozens of individual apps. This is the main reason super apps are gaining ground over single-use apps. By bringing together a range of experiences, service and functions on a single platform that customers already feel confident using, super apps provide seamless experiences that keep users engaged. Also, by loyalty rewards, users are encouraged to conduct more of their businesses on the super apps to maximize those benefits. `
The other advantages are –
the volume of products and data flow through such applications. They are foundation for building a highly personalized financialservice, and trading ecosystem around a specific user. Super Application requires significantly fewer financial costs. Most of the mini-applications inside the Super App are developed through integration with companies that intend to do business with a large user base.Super Apps also simplify the onboarding process for new customers and reduce analytics costs.
It is also easier for Super App to attract and retain users. You already have an audience to promote to, as well as a wealth of data to help you shape the right offer and send it to the right people at the right time. There is a synergistic effect from the many products offered.
Despite the obvious advantages,
Super apps have some disadvantages. Super Application need a huge storage for digital data. If these repositories are compromised, all user inputs and outputs could be compromised. Attackers can easily obtain the personal data of users – transaction histories, contacts, payment card details, contacts, favourite locations and much more. Super app works exclusively when the internet connection is turned on.
In the west Super apps aren't that popular.
Their emergence is far slower. Part of the reason for the trend towards all-in-one application is competition. A trend towards super applications is also being driven by a shift in customer tastes. Users may not want mega applications precisely, but they do desire the efficiency and convenience that an app like that may provide.
In India, the super app market is gathering pace.
A country or a region becomes super-app ready when a large portion of its population is smartphone savvy, instead of desktops. For super apps to work, the ecosystem of apps should be customized to local needs. Some of the emerging and popular super apps in India are :
JioMarthas consolidated several of its offerings like communications, grocery shopping, cloud storage, shopping, ticket bookings, digital content streaming under the umbrella of JioMart.
Paytmhas also brought almost all services under its app and has turned it into a super app. With the Paytm app, a user can access all the major services offered by the company, ranging from recharging a phone to online shopping, along with banking and consumer finance services.
PhonePe is a digital payments app. They have tied up with companies such as Ola Cabs, Swiggy, Grofers, Ajio, Decatholon, Delhi Metro, etc. to offer these services in its app.
Tata Group's App is planning to launch a super app by the end of this year or early next year. The app is likely to be developed by the newly formed entity, Tata Digital. The app is expected to bring together all business-to-consumer operations of the group.
In essence Indians are value-conscious consumers and will always keep looking for options providing the best value for them. While cashback and offers provide value for some, for many it could be ease of use, ease of access, language, a unified experience, and consistency in delivering service etc.
Super apps will be a topic gaining more and more publicity with the biggest companies trying to take a lead. The India Super app opportunity will emerge as a mass acceptance when a player cracks the complex heterogeneous Indian market. The Super App that wins, will organize the consumer's world better just as Google organized the world ki's information better,