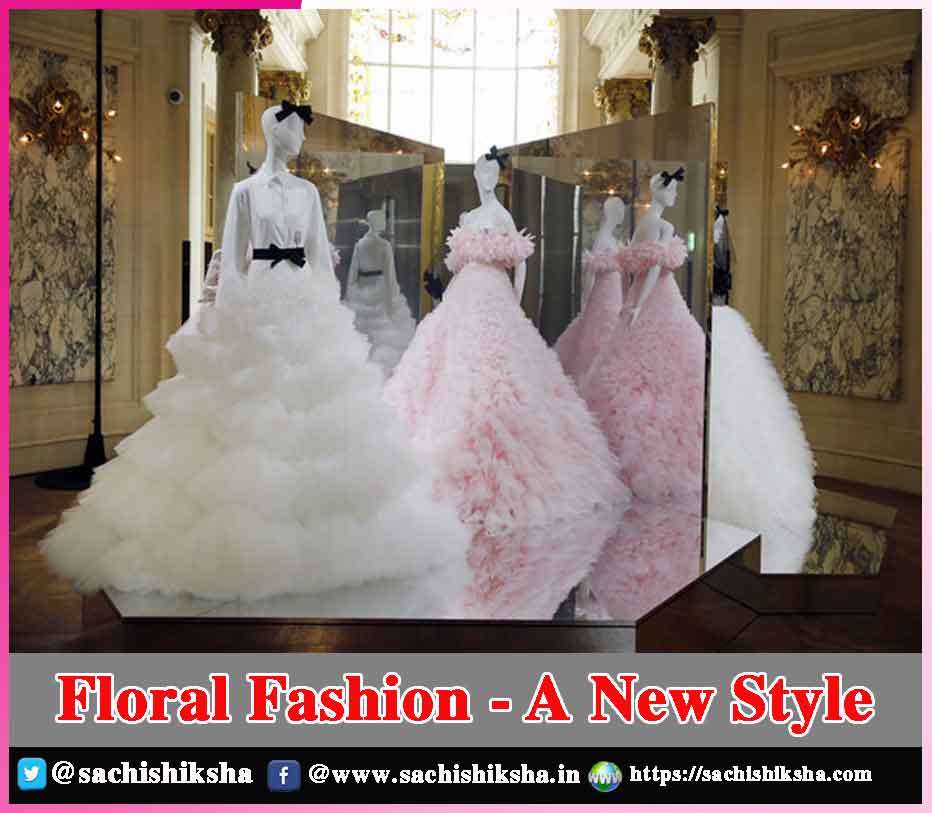 Floral Fashion – A New Style
Introduction:  Fashion is a constantly evolving industry that shapes the way we dress and express ourselves. From the runway styles to the streetwear styles fashion is rapidly changing and pushing boundaries. Fashion refers to the prevailing style or trend of clothing, accessories, and personal grooming. It includes everything from clothing, footwear, jewellery, and bags to hairstyles, makeup, and overall personal appearance.
This industry is one of the largest, influential and a billion-dollar global enterprise in the world, shaping everything from pop culture to politics. It has always been a reflection of the times and also plays a major role in our lives. Therefore more than just clothing and the accessories which complete an outfit, fashion is a reflection of our culture and society that touches nearly every aspect of our lives.
The advancement of technology too has paved way for the growth of the apparel industry by leaps and bounds. The intersection of fashion and technology is creating new opportunities for innovation and sustainability. Fashion is a reflection of the culture, climate, geography, and history of a particular region or country, and therefore it varies significantly from one place to another.
Also Read:–
Major Fashion Companies & Fashion Styles: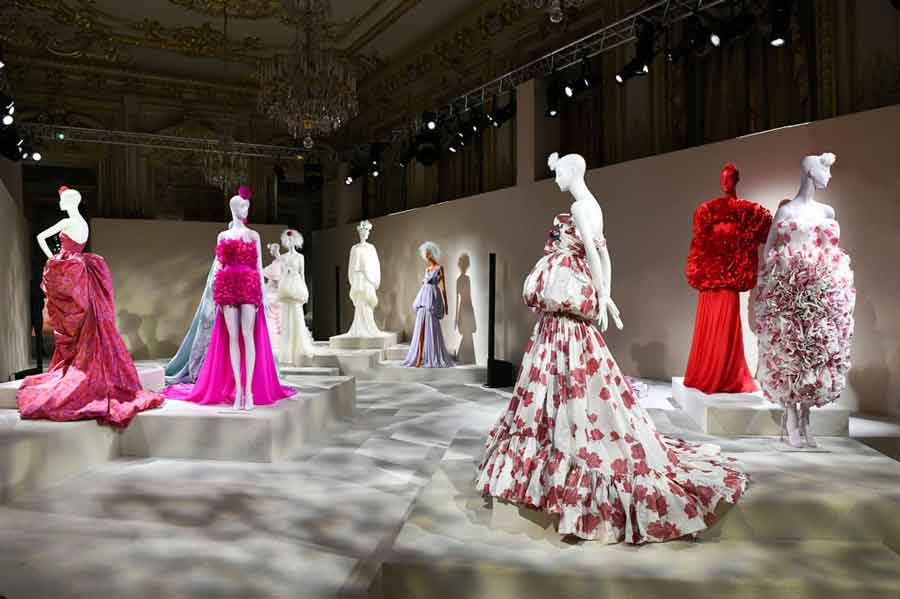 With the increase in social media fashion influencers, fashion magazines, fashion shows, fashion e-commerce companies such as Myntra, Ajio, Tata CliQ etc. and worldwide fashion retail chains such as H&M, Uniqlo, Zara etc., people have come to know more about fashion and also can purchase fashionable clothing and accessories according to the latest trend from the comfort of their own homes.
These retailers often offer a wider variety of styles and sizes, making fashion more accessible to a larger audience. There are a plethora of fashion styles, such as classic, floral, bohemian, street, peppy, vintage etc. Each fashion style has its unique characteristics and influences, from historical events to cultural trends.
Flowers are Source of Inspiration:
Flowers have always been a beloved source of inspiration in the world of fashion; from delicate floral prints to bold 3D appliqués, floral fashion has its own individuality, thus adding a pop of colour and texture to any outfit. It is a popular style of fashion that incorporates floral prints, patterns, designs or motifs into clothing and accessories such as scarves, hats, shoes, handbags, and jewellery, adding a touch of floral elegance to the overall look.
Floral prints can be large or small, abstract or realistic, and feature a variety of flowers or just one type of flower. It comes in a wide range of colours and designs. They can be bold and bright or subtle and muted, depending on the design and the colour scheme. It incorporates various patterns and colours that are inspired by the beauty of flowers. These patterns and colours can evoke different moods and emotions depending on their combinations and the context in which they are used.
Floral Prints- a Timeless  Option:
As we embrace sustainability and eco-consciousness in fashion, floral prints are making a comeback as a timeless and earth-friendly option. It can be applied to different fabrics, such as silk, cotton, lace, denim and chiffon, and can be used to create a variety of clothing items, such as dresses, skirts, blouses, jackets, and pants.
From a classic, vintage-inspired look or a modern, edgy vibe, there are endless ways to incorporate floral prints. This type of fashion offers endless possibilities for expressing your personal style thus making it a versatile style that can be dressed up or down, depending on the occasion. For example, a floral dress can be worn to a casual outdoor event, or dressed up with heels and jewellery for a more formal occasion. Floral patterns can also be mixed and matched with other patterns or solid colours for a unique and personalized look.
Floral Fashion is Gender Neutral:
Floral clothing is a terrific way to give any outfit a feminine touch, and it can be combined with different patterns and designs for a distinctive look. But it is not just for women; men's fashion has also embraced the trend, incorporating floral patterns into suits, shirts, shorts and even accessories like ties and pocket squares. The use of bold and vibrant floral patterns has also become more common in men's fashion, especially in streetwear and casual wear.
This shift in attitudes towards men's floral fashion is partly due to the growing acceptance of gender-neutral fashion, where clothing is not limited to one particular gender. Overall, floral fashion is no longer exclusively for women, and men can now embrace this trend and experiment with different styles and patterns to express their individuality and personal style. Floral fashion can be worn all year round. Floral prints are often associated with the spring and summer seasons, but they can be adapted to suit any season or occasion and can be worn all year round.
Floral Fashion`s Dominence in Oscars 2023:
Floral fashion has been a popular trend in many different contexts, including award functions and movies. Celebrities often choose to wear bold and striking outfits that make a statement, and floral patterns can be a great way to achieve this effect. Floral fashion dominated at the 2023 Oscars, which was held on the 12th of March.
Many celebrities such as Nicole Kidman, Halle Berry, Iris Apatow and many others who appeared on the Oscar 2023 red carpet incorporated floral designs, attachments and themes into their outfits. Floral fashion has also become increasingly sustainable in recent years, with designers and consumers embracing eco-friendly fabrics and manufacturing processes. From organic cotton to recycled polyester, there are plenty of options for those who want to incorporate it into their wardrobe while also being mindful of their impact on the environment.
Conclusion:
Floral fashion is a versatile and vibrant trend that has taken the fashion world by storm. From bold prints to delicate embroidery, from flowy dresses to tailored suits, from head-to-toe prints to subtle accents, floral prints offer endless possibilities for creating unique and stunning looks. Whether you prefer to go with head-to-toe with floral designs or just want to add a pop of floral flair to your outfit, this new style is sure to bring a touch of freshness to your wardrobe. So, embrace the beauty of nature and make floral fashion a part of your personal style statement.