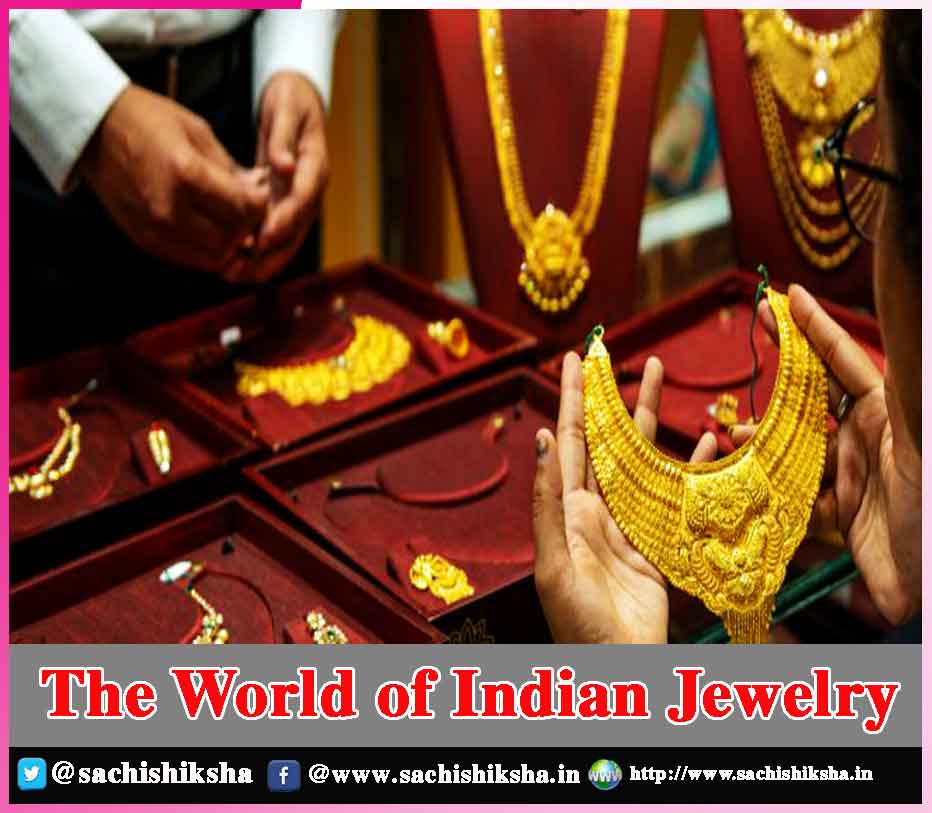 The World of Indian Jewelry
Throughout the years and from culture to culture, the materials considered beautiful have been used to adorn human bodies. These materials have ranged from shells, wood, precious metals, precious and semiprecious stones, pearls, corals, beads, gems, enamel, and ceramics. Jewelry enhances one's beauty and it is a symbol of power, status, and wealth.
Also Read: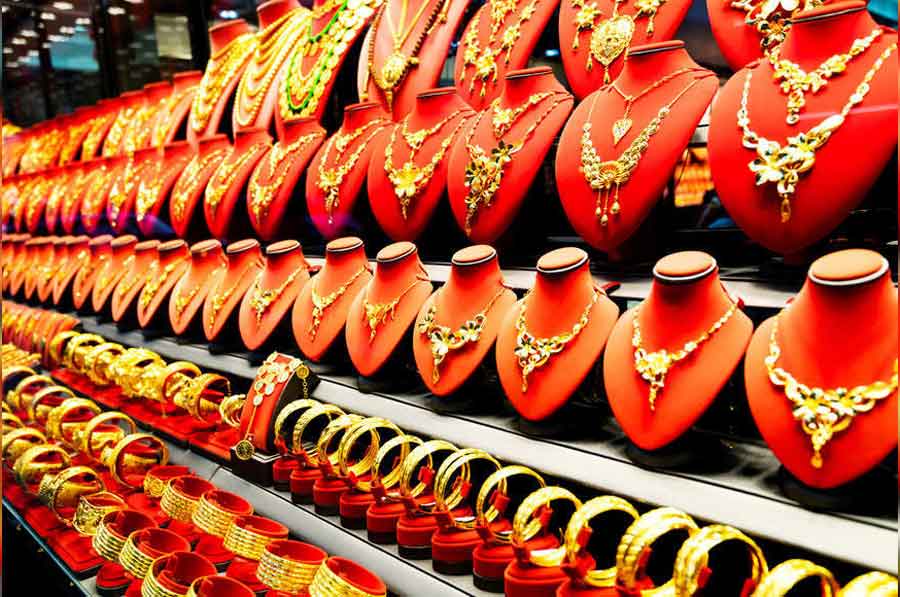 Jewelry has been a very significant adornment for both Indian women and men for ages. We all are aware of its significance in an Indian woman's life, especially on auspicious occasions in her life. Different cultures embrace different kinds of attires and jewelry is one of the most important parts of it.
When an Indian woman adorns herself with jewelry, it is not only a tradition or a custom but it also has a lot of values and significance attached with it. These values may be cultural, astrological, spiritual, and even for physiological benefits.Jewelry created with precious metals like gold, silver, and diamonds is expensive and it symbolizes power, status, and immense wealth of the owner. Some of the most commonly used jewelry by Indian women consists of nose rings, necklaces, earrings, mangalsutra, tika, and bangles.
The nose ring is one of the most integral parts of Indian women's jewelry. It is a jewel piece without which a married woman's makeup is considered incomplete. A nose ring is also connected to a woman's emotions. It is said to keep a woman sane and sensible by controlling the brain's wavelength. Wearing earpieces not only increases the aesthetic appeal of a woman but also it is said that the woman attains a state of complete well-being.
The latest studies have also revealed that the ear is a microcosm of the entire body and has an important nerve that connects the cervix, brain, and kidney. By applying the right amount of pressure on the right ear to which the nerve is connected, these organs can be taken care of. A necklace is one of the most beautiful ornaments worn by women. Since ancient times, necklaces, pendants, strings of beads, and elaborate ornaments of the neck have been worn by women to bring good luck and ward off the evil eye. The necklace is also believed to protect a person from evil forces.
Mangalsutra is given by the bridegroom to the bride during the wedding and it is worn by a married woman as a symbol of love and commitment. It has a beautiful, mostly gold pendant and a string of beads that further adorns it. Chokers have been a symbol of royalty and aristocracy since the days of rajas, and maharajas in India. Even men from royal families wore chokers. Gulbandh is worn beautifully below the collarbone and it decorates the entire look of the woman. It is mainly worn in Western India.
Bangles and haathphool are the most worn jewelry as it is afforded by all social strata. It is available in almost all metals from highly precious ones to wooden and plastic bangles. They are available in myriad varieties and have gorgeous designs. A woman's beauty is considered incomplete without adorning with it. Bangles absolutely beautify and bring grace to the attire and the look of the woman wearing it. Scientifically, it is known to increase a woman's blood circulation level and channelize the energy passing through her skin.
Tika consists of a chain with a beautiful pendant or a brooch in the front and a hook at the other end. The hook is used for keeping the tika firm at the hair end, while the pendant adorns the woman's forehead. A woman's forehead, especially the center part is believed to be the place of the top chakra which refers to a union with no division. It symbolizes the final union where there is no division. The science faculty perceives this as the meeting of the male and female elements in nature at both the physical and the mental levels. The chakra is visualized as a site where the female androgynous deity Ardhanarishvara resides.
Paizeb is from Hyderabad and is a jewelry of the foot. As the name implies, it's an embellishment for the bottoms. Loose chain links, set in gold Kundan design with uncut diamonds, and stones in a sleek fashion, assure it lies flat on the bottom over your ankles and beautifies the feet. Chandbalis, Jhumkas, Nath, Raanihaar, Galbandh, and Satlada are some more accessories that adorn the look and make a woman look exquisite. Polki jewelry is actualized in Bikaner and was inspired by the Mughals. Hyderabad is known for pearls, and historically pearls are considered to represent the moon and purity too. Pearl is treasured as it is considered very precious.
Meenakari is a Persian art in which the artist colors the surface of gold and silver metals by fusing and blending beautiful colors. The art was introduced in the 17th century and was first delivered to Varanasi by Persians during the Mughal time. Adornments with motifs of gods and goddesses are temple jewelry. It is used to decorate the gods and goddesses. With time, the art has surpassed all boundaries. This auspicious, elaborate, grand, and precious jewelry is a significant part of a South Indian bride on her day to adorn her.
Indian jewelry is the best example of a very rich, vibrant, and diverse cultural heritage. It is very unique. Its beauty and richness make it famous throughout the world. Indian jewelry exists since the time of the Indus valley civilization. Indian jewelry has continuously changed and amalgamated designs from other countries as a result of different ethnic groups and rulers coming to India. It has absorbed variety and has transcended boundaries. One must be proud of its richness and beauty.