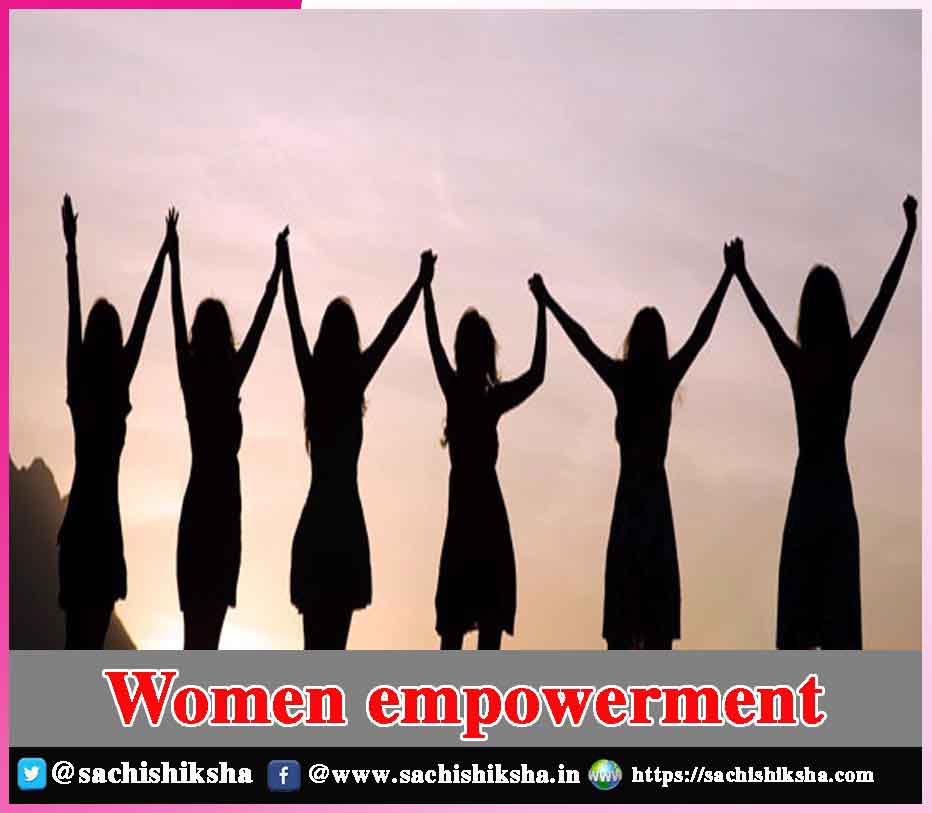 Women empowerment
Introduction: Women who were once downtrodden and called incompetent by the early society are now breaking all barriers and stereotypes, marching forward by empowering their own lives. Women empowerment is preparing and allowing women to make their own decisions and choices without forcing them to follow gender based restrictions and taboos. It also includes elevating the status of a woman by providing her with proper education and awareness from a small age thereby making her face the future with courage.
Since ancient times women were suppressed and mostly deprived of positions of power or voicing their opinions in public. Usually men made decisions for them, and their lives were dictated by the men who ruled the society. As time passed women started to leave their cocoons and shells in which they were trapped for a very long time. Like butterflies they started venturing out to find freedom from all the myths, barriers, cultural norms and discrimination which surrounded them from all sides. They started empowering themselves to find a place for them in the society and prove that they aren't inferior and can attain greater achievements.
Also Read:
Aspects of Women Empowerment: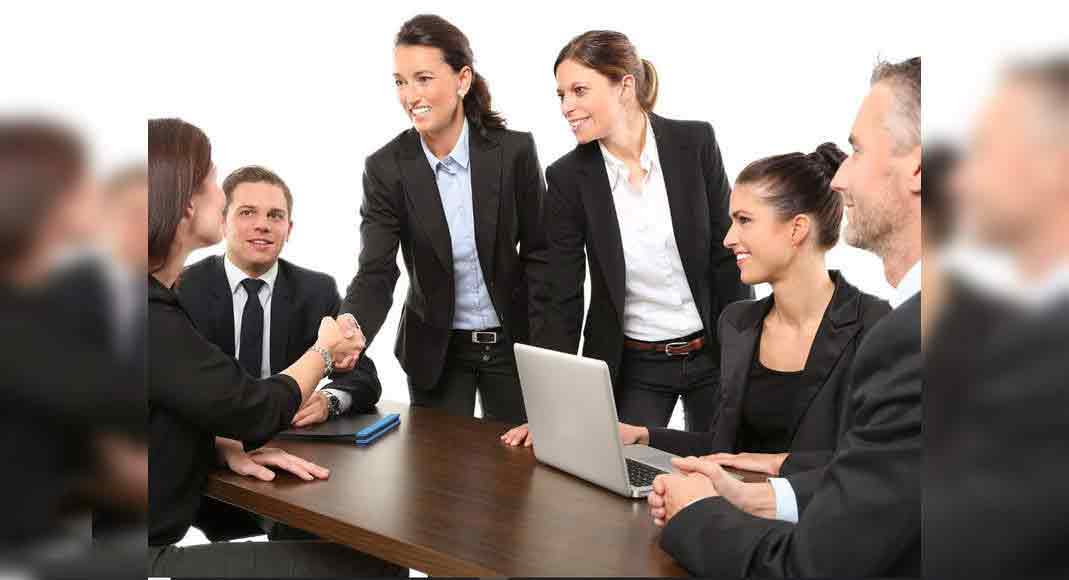 There are many aspects of women empowerment. First it's the self esteem of a women or rather her self-worth. It means that she is neither subordinate to anyone nor dependent on others and needs to be treated with respect. Next is her right to make her own choices. It determines her equality in power sharing and active participation in decision making. By allowing her to involve in the decision making of both political processes and her own life, ensures for a greater achievement of the goals for empowerment.
Many women are now in high seats of power in decision making bodies at every level including legislative, executive, judicial, statutory bodies and also in advisory commissions, committees etc. The right of every woman to have access to opportunities and resources is another aspect of women empowerment. This includes her right to live free from slavery, violence, and gender discrimination together with equal opportunities to be educated, to own a property, to vote, to run for election as a candidate and to earn a fair and equal wage.
Economic Freedom:
Economic freedom is one of the key factors which supports women empowerment by increasing their access to economic resources and opportunities including jobs, financial services and asset accumulation. Making women financially independent empowers them to be self dependent and have more self confidence in themselves to make their own choices. It also aids them to manage their household finances and improve their well-being.
For a successful outcome of economic freedom for women, lawmakers should create just and equal laws that emphasizes on fair payment of wages, respecting and upholding women's equality. Women's economic empowerment also increases productivity, economic diversification and income equality in addition to other positive development outcomes.
Women`s Day:
Women empowerment is mostly associated with women's rights. It began as a seed in the beginning of 19th century with the demand for women's rights when women were struggling to find a place for them in the society. In the early 20th century it developed into focusing on the role of women in the society and her key contributions to it and then it formed into a movement prioritizing feminism in the later part of the 20th century. To honour women and to motivate them to empower themselves, Women's Day is celebrated on the 8th of March. It first began in 1914 in Germany with the view of making awareness among people about the women's rights. Later, it was taken over by the United Nations in 1975 and has been celebrated worldwide since then. It's observed as an official UN holiday and is celebrated with a theme each year.
The theme for the year 2022 was "Gender equality today for a sustainable tomorrow". Gender inequalities are prevailing in every society. Women suffer from lack of access to jobs which they deserve according to their qualifications and face occupational isolation and gender based wage discrimination. Since gender discrimination begins from childhood, families are the fundamental units of gender transformation in our society. In many situations, women are denied access to basic education and health care and are victims of violence and discrimination. For a better tomorrow women must be empowered enough to overcome such gender biases.
Women Empowerment Schemes:
Many countries have introduced women empowerment schemes to encourage women. In India too many schemes such as Beti Bachao Beti Padhao, The National Mission for Empowerment of Women (NMEW), Swadhar Greh Scheme etc. are introduced by the government of India to help and promote women empowerment. Beti Bachao Beti Padhao which means save the daughter, educate the daughter, is a scheme which was introduced to ensure survival, protection and empowerment of the girl child through proper education and awareness among people.
The National Mission for Empowerment of Women is a scheme by the Government of India for empowering women holistically by focusing on ways to strengthen the overall process that supports the development of women empowerment. The UN has also set up various schemes to empower women. United Nations Development Programme promotes gender equality in political platforms, and supports the presence and influence of women in political parties. It also together with elected women representatives helps to educate women about their rights, so that they can have access to justice and public services.
Conclusion:  Empowering women is very important to the health and social development of families, societies and countries. We too can support women empowerment through many ways such as sponsoring education of a girl child, raising our voice against discrimination of women, supporting women owned small businesses by investing or purchasing from them etc.
As responsible citizens and members of a broad-minded society it's the duty of each and everyone to motivate and support women and let them know they are amazing no matter what obstacles they face; and that they too can achieve anything they want if they set their mind to it.  Women must be empowered and inspired to change the world.