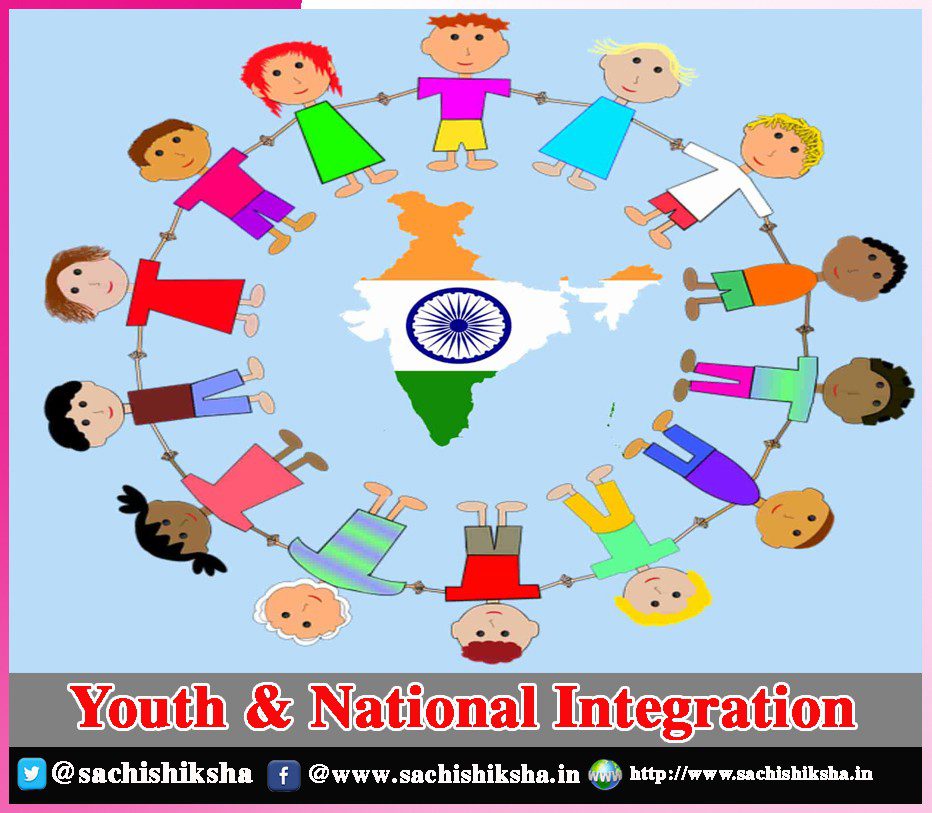 Youth & National Integration
National integration means that people of various castes, religions, cultures etc should acknowledge each other as one in order to create a powerful and brave country. There should be no prejudice among the people and everyone should represent the united identity of being proud Indians.
India is home to the followers of various religions such as Hinduism, Sikhism, Buddhism, Jainism, Islam and Christianity. All people across the country are divided on one basis or the other. The unity of ideas, action and mutual brotherhood are essential for the progress of the nation, and the youth of the country can contribute a lot towards strengthening national unity.
National integration remains a crucial issue in India, notwithstanding the fact that we boast of a civilization, which is nearly 5000 years old. True, some of the divisive factors may be inherent in the history, geography and culture of our country, but there are also forces, which accentuate these factors. Religious fundamentalism is one such force while linguistic diversities constitute another.
Also Read: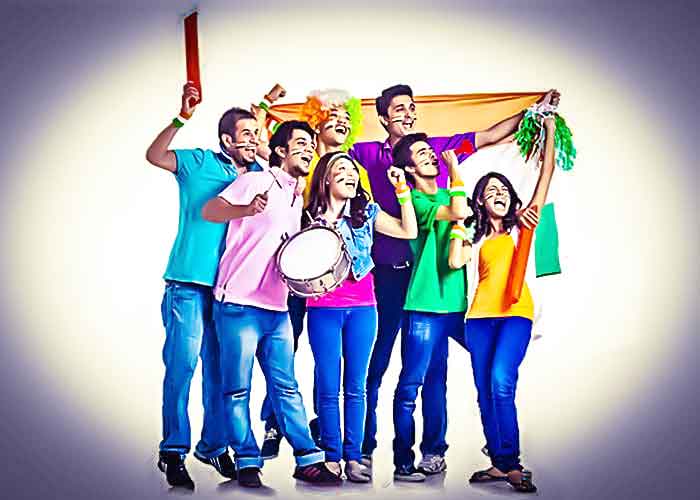 There are people in this country who hold an exclusive view of religion, which drives them into a sectarian frenzy that does not admit of tolerance of other faiths. Despite a shared culture, linguistic diversities have often generated tensions and conflicts amongst different communities threatening the fabric of national unity.
The same holds good for regionalism. The age–old caste system has also contributed in no small measure to weaken the bond of unity among different sections of the society. All the above forces and factors do pose a serious challenge to India's unity and integrity and, therefore, conscious efforts will have to be made by all concerned to preserve the same.
The youth of the country, in particular, will have to be put in the vanguard of such efforts. The programme component for the Promotion of National Integration of the Ministry of Youth Affairs and Sports is one such small but significant step in this direction.
We have a long and rich history of young people's contribution to the freedom struggle. Although, corruption is largely in the corridors of power today, and most political parties live in search of growing themselves by dividing the country on the basis of caste, creed and religion. This means that the youth should provide a large number of social and political parties to lead the country in the right way.
How to promote national integration in all the people is a major challenge. In this background, national integration is a tool that can help save the country from falling into the hands of militants and fundamentalists.
Young people, who are the future leaders, play an important role in the unity of the country. Youth power can do wonders on a large scale, provided that their energy and enthusiasm should be used for development work. To fulfil any challenge to national unity and integration, the strength, power and ability of the youth should be used.
The strength of a nation lies not in its loud claims and mouth-watering 'Directive Principles of State Policy', but in the spirit of service and that of complete dedication of one's self both body and soul to the cause of unity and integrity of the nation.
We belong to a nation that is geographically and economically an independent entity. It has an inherent cultural unity in the midst of a visible diversity. Nature itself has made it a single, federal self-contained nation. It is a bundle of contradictions, but in spite of all those contradictions, various states and regions are bound together into an indivisible whole by its natural & physical features.
Indian people have never been lacking in the qualities of bravery, heroism, courage and self-sacrifice. It is these qualities that are most needed today and have to be inculcated and encouraged in every conceivable way.
It has been our unfortunate experience in the recent times to see an alarming growth of fissiparous tendencies in our country. Sometimes it has been the language, sometimes region and political rights that have spurred the different groups of people to agitate for a distinct existence.
Unfortunately, these very petty considerations have, on most occasions, stood in the way of the men and women in power, to give a fair deal to all the sections of the society and thus enable nationalist feelings, based on equal and honourable partnership in the affairs of the nation, to percolate in the masses.
True, that the men and women in power have no personal commitment to any Indian language, religion or culture and therefore, have no difficulty in being impartial to all. But the over-riding considerations of power, at any cost and by whatever methods, have always influenced their attitude to different sections of society in different regions and at different times. More than anything else this single factor accounts for the spread of communalism and separatist tendencies among different people.
The youth are the back bone of a nation and the most powerful force within a nation. They are the hope of the future and can shape the destiny of a country. History shows that countries, subjected to alien rule, have without exception sought the help of youth in times of crisis. They have always been instrumental in the change of government, whenever need for such a change has been felt. It has always been in the fore-front in the building of a political, social and economic order of a society.
To channelize young energy into constructive channels, the Indian government has – over the years – started the National Cadet Corps (NCC), National Service Scheme (NSS), National Service Volunteer Scheme (NSVS), National Integration Camp NIC), Inter-state Youth Exchange Programs (ISYEP), multi-cultural activities on the theme of national integration, National & State Youth Festivals, National Youth Awards and other similar organisations.
The youth of India can and ought to play a leading role in bringing together the people of different states and religions with a view to integrating them emotionally, culturally and geographically, thus doing their best to extricate the society from the clutches of casteism, communalism, parochialism and regionalism.
National integration can be brought about and national consciousness can be aroused by making people understand one another and find that there is something in the rich cultural heritage of India that binds them together. They should be motivated with the feeling of belonging to Mother India who does not discriminate between her sons living in different parts of her territory, professing to different faiths or speaking different languages.