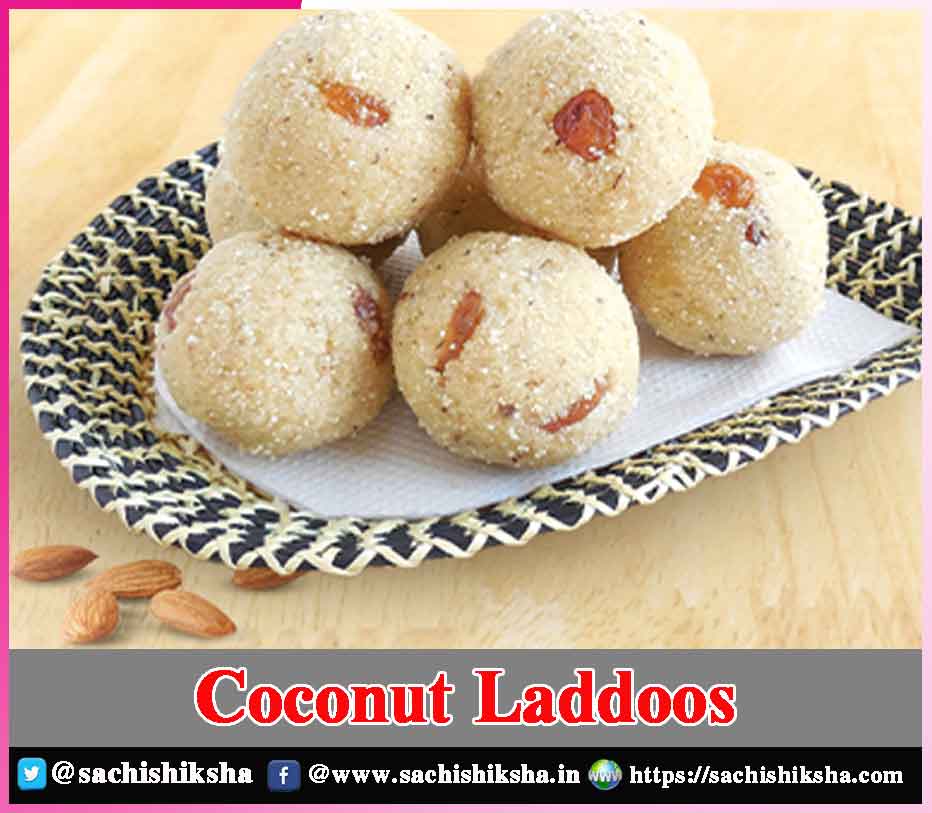 Coconut Laddoos
Ingredients:-
Coconut – 01,
Milk – 1/2 cup,
Milk Powder – 1/4 cup (100 grams),
Sugar 1/4 cup (100 grams),
Almonds 06-08.
Coconut Laddoos Method of Preparation: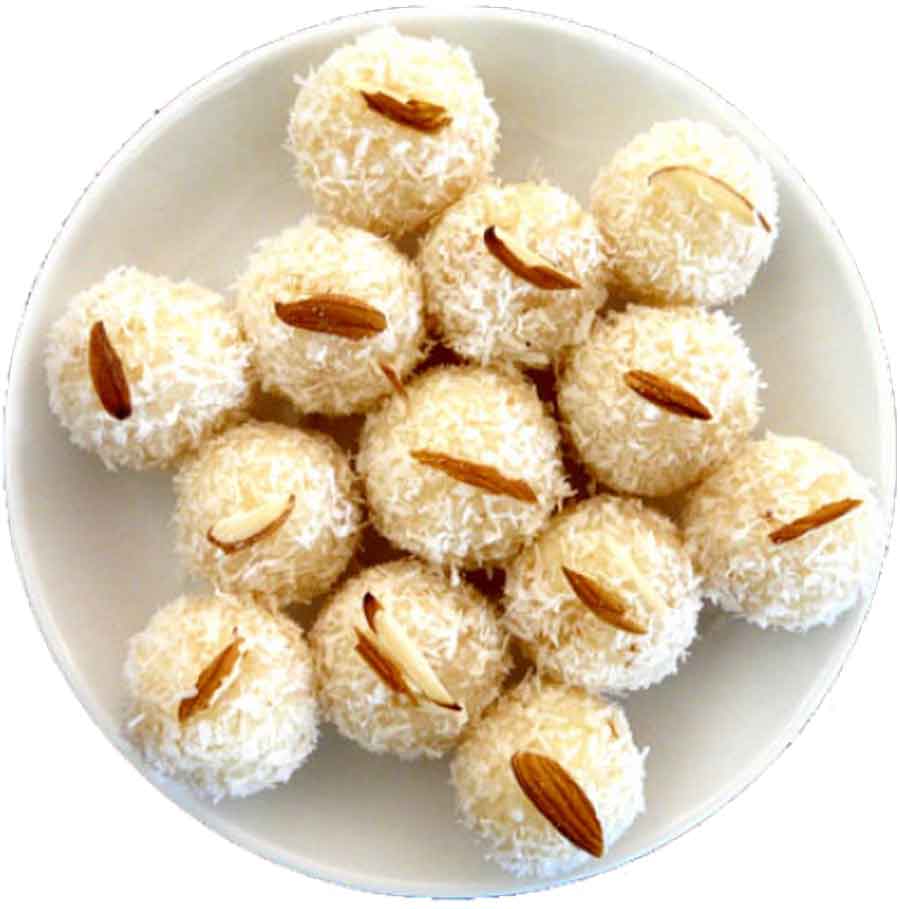 Also Read:
First wash and peel the coconut. Then grind the peeled coconut coarsely in a mixie (mixer grinder). Now put a pan on the gas and boil the milk. Next reduce the gas and add milk powder, mix it well and cook it on low flame for 05 minutes. When the milk turns golden in colour, add sugar to it and mix.
Now put the grated coconut in it and cook it while stirring for 04-05 minutes. Turn off the gas and leave it for 10 minutes to cool down.  When it cools down, make small laddus out of it and put a small piece of almond on it. Now our coconut laddoos are ready.