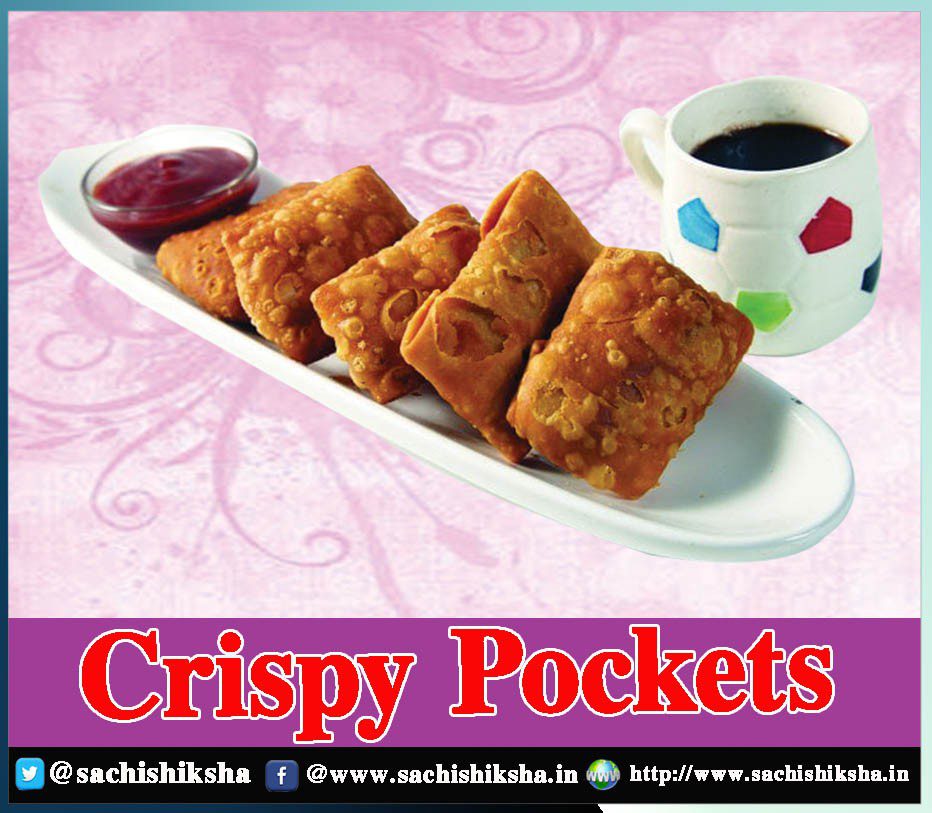 Crispy Pockets Ingredient
2 cup of flour.
4 teaspoon oil.
Salt according to flavor.
Water as per required.
For stuffing: 1/4 cup salted 'boondi' (roasted ground),
1/4 cup of potato, 'Bhujia' (grated peanut), 10 cashews (finely chopped) & oil for frying.
Method
Knead the contents of the coverings together. Then mix the ingredients for filling. Roll out like rolls.
Place the filled material in the middle and fold the edges like a packet. Heat the oil in the pan and fry pockets till it turns golden. Serve with tomato sauce and enjoy eating with tea, milk, and coffee.
Follow us on Facebook, Twitter, LinkedIn and Instagram, YouTube to get more updates related to Sachi Shiksha – The Famous Spiritual Magazine in India.