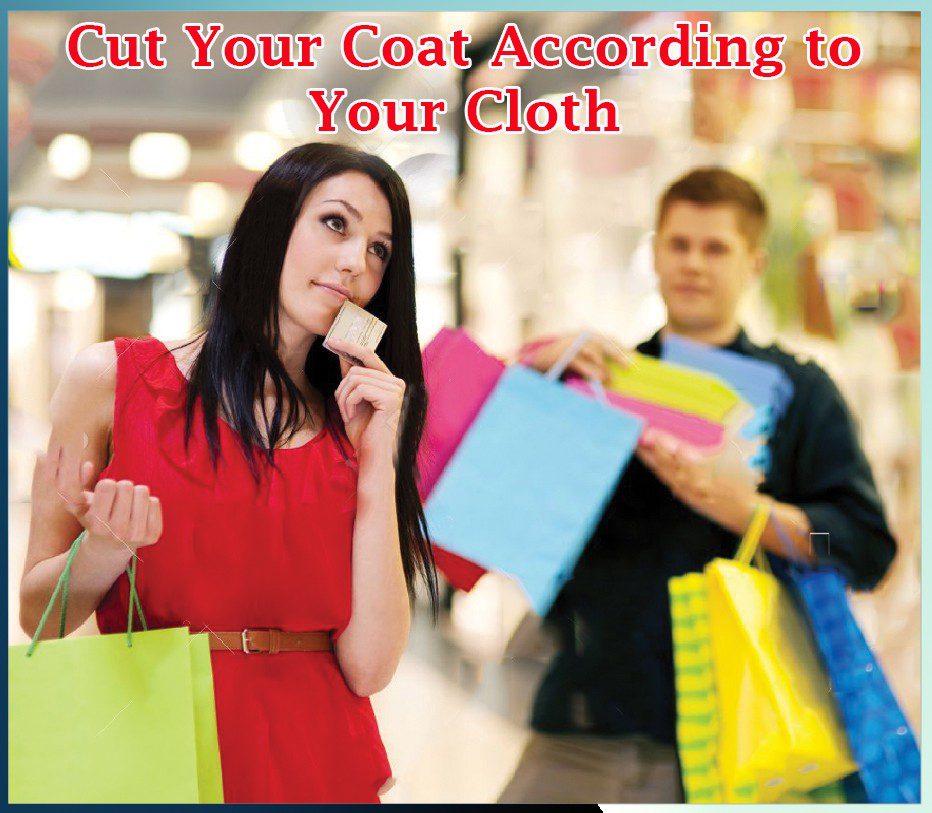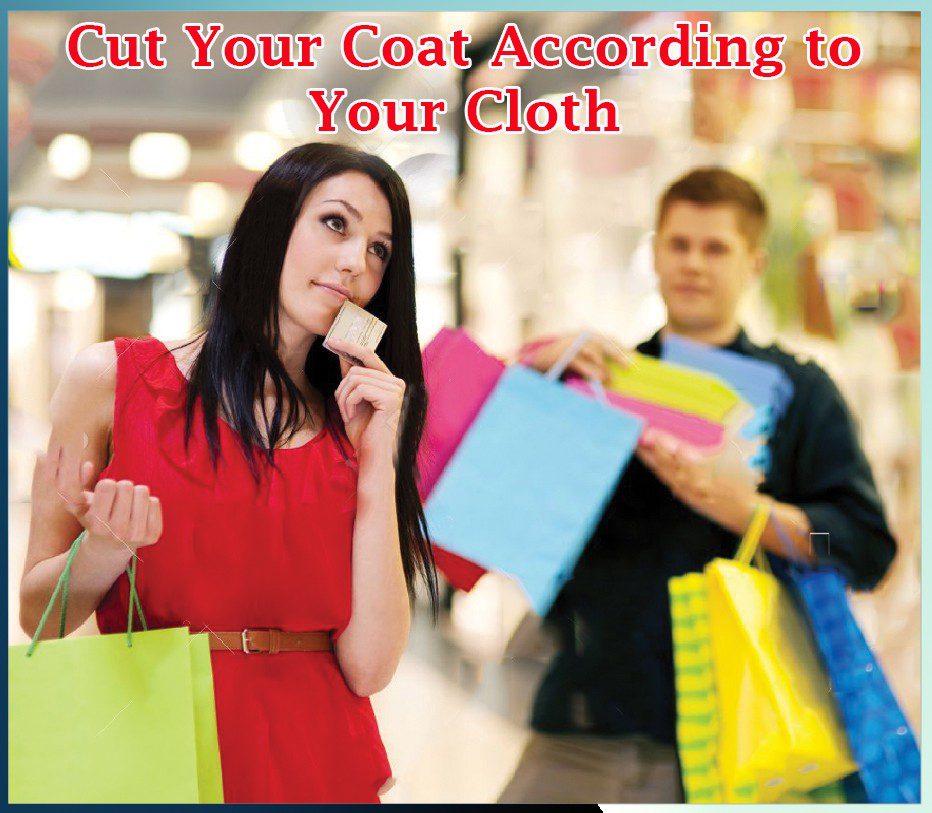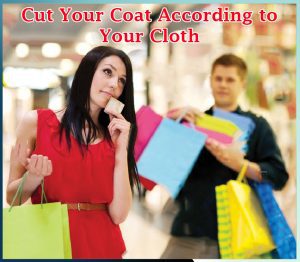 Cut Your Coat According to Your Cloth
Ambika said good bye to her friend. Gagan opened the door. Ambika enquired how he could guess about her arrival.
Gagan told Ambika that he had heard her voice. Ambika changed the conversation and asked whether he had heard the sound of the car.
Gagan replied affirmately.
Ambika told "It is imported"
May be, Gagan replied very roughly.
We would also have similar car"
Gagan replied that he does not have black money. Both started quarrelling. It lasted for a long time. They became normal in two to three days time. Again this happened. Ambika's friend purchased very costly dresses. Ambika also purchased costly dresses on loan. In the evening she showed these dresses to Gagan.
He liked it but when Ambika told that he has purchased on loan, he became angry. He asked Ambika to return these dresses. There was a fight between them. Ambika was not lavish, but she wants to do the same, to match her friends' status. She wants to do the same as her friends do.
In most of the families, the ladies aspire to be in a higher position than their friends. Due to this, their budget shakes and shrinks. They do not care for this. Rohini also swings in such circumstances.
The curtains on the walls of her friend caused jealousy to her. She is a house-wife and has to depend on her husband. This year she wanted to have new curtains on festive occasion, but could not do so because of over expenditure on her mother-in-law's treatment. The only difference is that she does not quarrel on this issue. She gives importance to the priorities and that is why she is talk of the colony and ladies discuss about the peace in her family.
By fighting and losing peace in the family, you lose your family too. First priority should be to make peace in your family and this will lessen your jealousy too.
This time Chanda got golden bangles and it affected her budget badly. She used to be jealous on seeing bangles on her friend's wrist. Being jealous, she got the bangles, but her son got the need for tuition. Her sister and brother-in-law also came for some days. Chanda spent all her savings. She had no way but to take loan to overcome the expenditure.
Would you fulfill the needs, due to which your essential needs are neglected or any other need becomes unfulfilled? If the family needs are essential than your own needs, first give priority to them.
Follow us on Facebook, Twitter, Google+, LinkedIn and Instagram, YouTube to get more updates related to sachi shiksha Spiritual Magazine, articles.