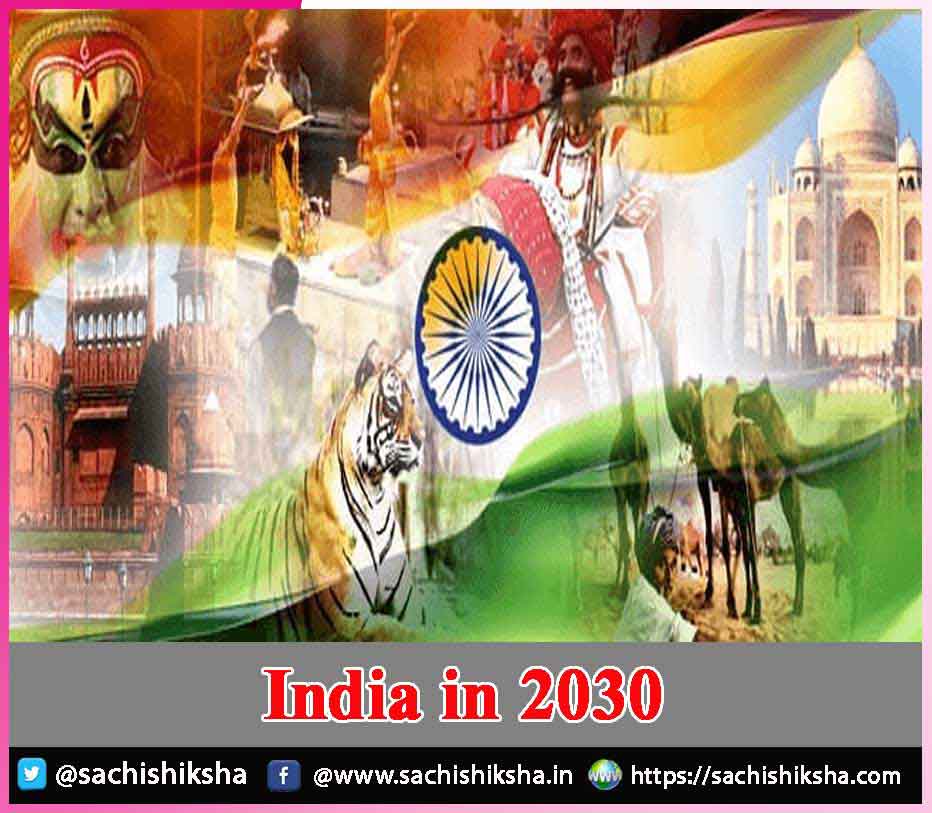 India in 2030
Introduction: The story of India's development in the twenty-first century has been exceedingly impressive and amazing, in particular over the past decade. We have gone from being viewed as a technically sluggish country to one of the world's most rapidly expanding economies, with technology fueling this acceleration. As we proceed on this journey, it is critical that we remain focused on the measures we are doing today. And, in order to see the emergence of robust, tech-powered, and ecologically sound economies, we must act now.
Eco-friendly Future: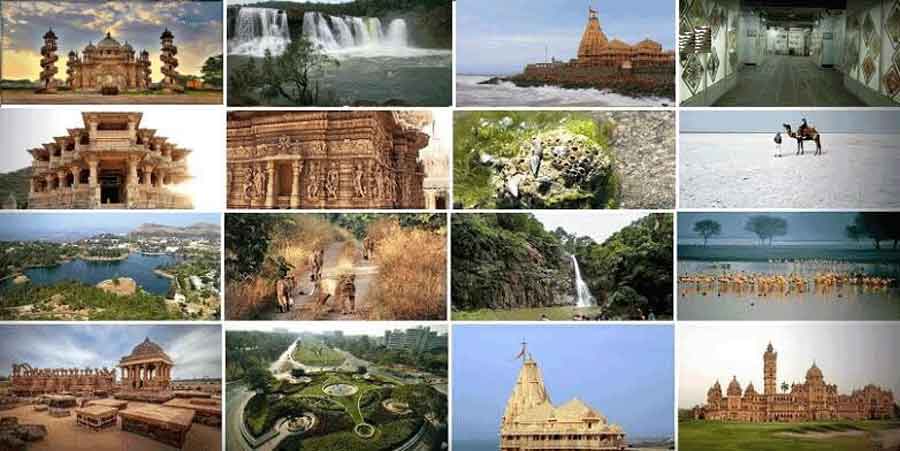 The pressing issue of the hour is to steer for a more environmentally friendly future that places innovation at the cutting edge. We must match our individual sensitivities with next-generation technologies to create responsible technology that can assist us in building a healthy and adaptable ecosystem.
Energy Transition Phase:
An examination of the transformation of India and expansion rate reveals that the country is undergoing a meticulously planned, organized, and expedited energy transition. According to a recent research, sustainability would spur an additional $150-250 billion worth of technological and operational spending by 2030. There is no question that if we persist on this path, the advantages will far exceed the disadvantages.
Advancement in Research & Engineering:
India has achieved more advances in research and engineering than many people realize. Yes, statistics are on the nation's side, but they are not going to be the exclusive engine of GDP. Innovation and increased productivity among employees will be critical for the world's fifth-largest economy. In technical terns, it indicates that each unit of labour and wealth in India's economy produces more production. Investment in infrastructure will likewise be an important engine of growth in the future.
Additional Investment:
With decreasing dependence ratios, rising earnings, and stronger finance industry growth, India's rate of savings is anticipated to rise, making a greater amount of capital available to support additional investment. The government has recently done the bulk of the work on this point. However, given the solid balance sheets of India's corporate businesses and financial institutions, the circumstances are favorable for the private sector's Capex expansion.
Effective Use of Labour Force:
Finally, good demographics will contribute to prospective expansion during the projection period. The huge population of India is definitely an opportunity, but the difficulty is to use the labour force effectively via boosting labour force engagement. This will entail establishing possibilities for this labour force to be assimilated while also training them.
India`s Top Sectors to Deliver Outstanding Returns by 2030:
Healthcare and Financial Industries
India's need for medical services is increasing owing to a growing elderly population, the rise in persistent diseases, and a growth in disposable income. Furthermore, the COVID-19 outbreak has drawn spotlight on the dire need for enhanced healthcare services and infrastructure in India, promoting additional investment.
Ayushman Bharat, a programme that aims to provide health coverage to over 100 million individuals, is one of various initiatives undertaken by the Indian government that aims to enhance the healthcare business. In addition, the government has increased the health care budgetary constraints, which has created potential for investment and improved healthcare services. In India, the healthcare sector utilizes modern innovations such as telemedicine, or electronic patient records, and health information devices, providing firms with new growth opportunities.
In India, the healthcare industry utilizes modern technologies such as telemedicine, electronic healthcare records, and electronic wellness platforms, providing firms with new growth opportunities. In the past few years, the popularity of the health insurance industry in India has expanded dramatically as numerous individuals obtain health insurance. Furthermore, as new insurance companies enter the sector, there will probably be more rivalry and more offerings in the future, extending this trend.
Nonetheless, India's medical and insurance industries offer great opportunities for growth and improvement in the coming years. Companies in these industries may be able to extend their reach in the marketplace and open up new business opportunities as a result of increasing customer demand for medical equipment and services, government activities, technological advancements, and higher health insurance prevalence.
Renewable Energy Sector
India aims to have 450 GW of energy from renewable sources by 2030, including 5 GW of small hydropower, 10 GW of biofuel, 280 GW of solar power, and 140 GW of wind power. With India's renewable energy business rapidly increasing in the past few years, it has made amazing strides towards fulfilling this goal.
The construction of ultra-mega solar power centers and the implementation of solar rooftop programmes are just two of the efforts taken by the Indian government to further encourage the consumption of solar energy.  Along with solar and wind power, the Indian government encourages the use of additional sources of renewable energy such as biofuel and tiny dams. The country has significant bio energy potential, with an approximated 25 GW possibilities from simply agricultural sources.
IT Industry
The Information Technology Industry due to an abundance of highly qualified individuals and accommodating business environment, India continues to be a prominent player in the global IT sector. As a result, the country's IT market has been rapidly developing, with sales expected to top $300 billion by 2030.
The Digital India programme, which aims to provide broadband access to all inhabitants and stimulate the use of technological advances throughout the country, is one of the numerous attempts made by the Indian government to help the IT sector grow.
FMCG (Fast-Moving Consumer Goods)
Fast-moving consumer goods (FMCG) have seen tremendous expansion in India in recent years, owing to factors such as improving salaries, shifts in lifestyles, and growing urbanization. The sector provides commodities such as packaged food and beverages, amenities, and cleaning goods.
One of the major developments in the Indian FMCG business is an increasing need for nutritious and organic goods. As people become more conscious of their health, they seek out organic, sustainable, and free of substances items. Several FMCG corporations in India are reacting to this movement by releasing new products and investing in R&D in this arena.
Another development in the Indian FMCG business is an increasing focus on e-commerce and electronic advertising.
The Make in India programme, which seeks to stimulate manufacturing in the country, and the National Food Processing Policy, that intends to improve the processing of food and decrease food wastage, are only two measures implemented by the Indian government to help the FMCG sector flourish.
Automobile Industry
The automobile sector provides significantly to the Indian economy, accounting for 7% of India's GDP and employing millions of people.
The Accelerated Adoption and Manufacture of Electric Vehicles plan, one of the many programmes proposed by the Indian government in order to boost the automobile sector, aims to promote the utilization of electric automobiles across the nation as a whole.
Furthermore, the government has established a number of other efforts to assist manufacturing companies, including the Production Linked Incentive (PLI) programme.
It's reasonable sense for an intelligent investor to pursue long-term investments in India's rising industries. However, there is an important point to be drawn from this is that not every expanding industry will yield spectacular returns. As a result, diversification is the greatest strategy for identifying the top sectors in India for investing.