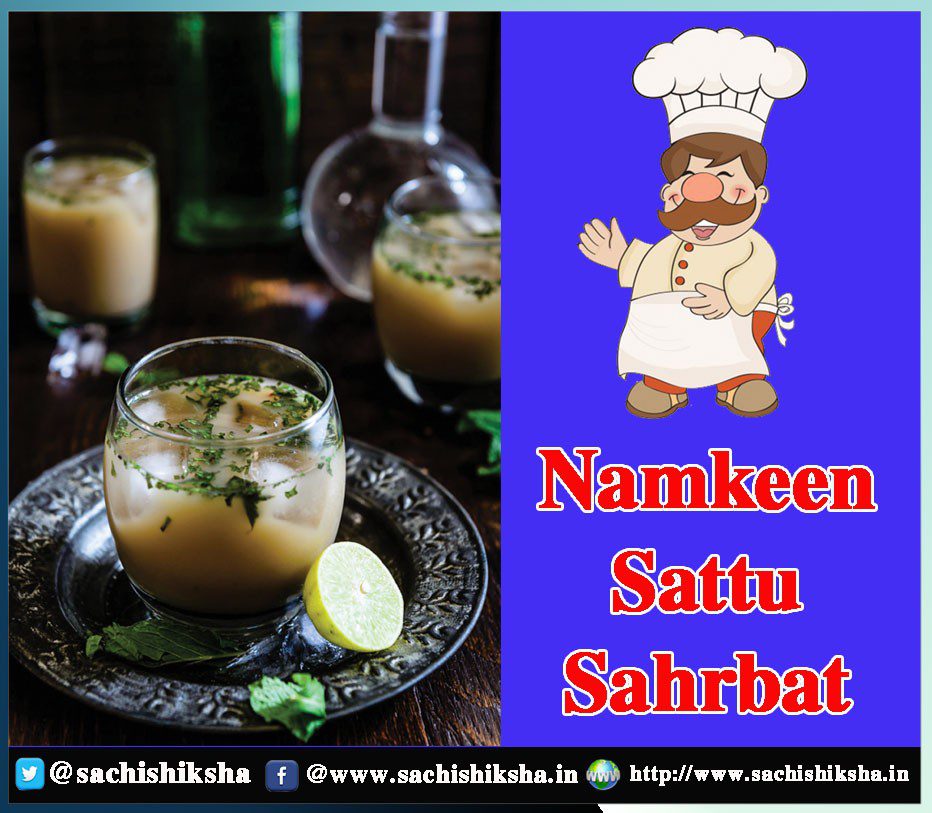 Namkeen Sattu Sahrbat
Ingredients:-
Half cup of gram sattu,
10 pinch leaves,
2 teaspoons lemon juice,
half green chillies,
half teaspoon roasted cumin seeds,
half teaspoon black salt,
a quarter teaspoon plain salt or according to taste.
Method:-
Wash the leaves of mint properly and leave the two leaves separate and cut the rest of the leaves finely. Cut green chilies you can reduce the quantity of green chilies as per your taste.
First, add little water to Sattu and stir until the stem is finished and now add 1 cup of water. Mix black salt, plain salt, green chillies, mint leaves, lemon juice and roasted cumin powder in the solution.
Salty creamy sherbet is ready. Put the salted sherbet in the glass and put a pinch of whole leaf and decorate it, to cool the sherbet, 3-4 pieces of ice can be added fine. Make a glass of 1-2 glass sattu every day during the summer season and drink it, it will give you relief from heat.
Follow us on Facebook, Twitter, Google+, LinkedIn and Instagram, YouTube to get more updates related to sachi shiksha Spiritual Magazine, articles.