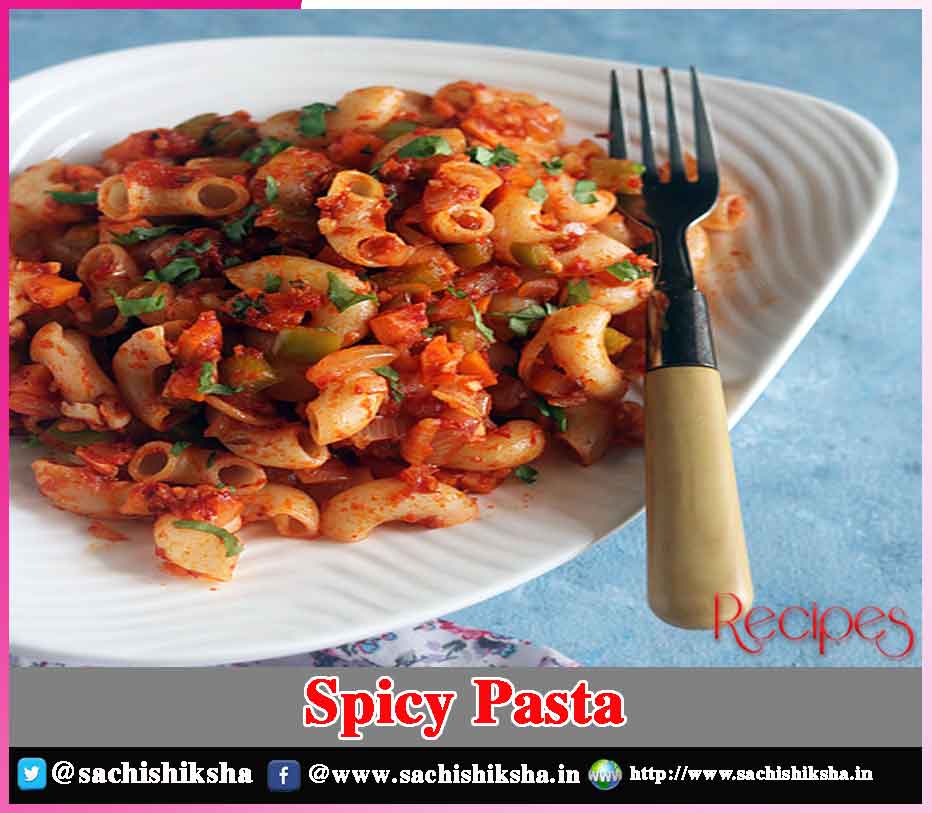 Spicy Pasta
Also Read:
Ingredients:
Two cups of pasta,
you can also take macaroni if you want. Together with two tomatoes,
one onion,
one spoon mozzarella cheese,
crushed red chilli,
ginger,
green chilli,
ketchup one spoon,
 green coriander finely chopped,
oil,
salt as per taste.
Spicy Pasta Recipe:
 First boil the pasta. To cook it, heat water in a vessel. Add some oil to this water so that the pasta does not stick to each other after cooking. When the water starts boiling, add pasta and cook it. When the pasta is cooked, strain it in a sieve and take it out. Wash the pasta with cold water so that it does not overcook.
Now add onion, ginger, green chili, tomato and grind it. Put oil in a pan and heat it. When the oil is heated, add chilli, gingerpaste along with onions and tomatoes. Fry the paste well. When it starts leaving oil, add  ketchup, red chili powder, a spoon of cheese and salt to taste and stir it. Fry it for about two to three minutes while stirring it with a ladle. After roasting all the spices, add the cooked pasta to it. Mix it by stirring it well. Lastly, cut chili flakes and green coriander& serve hot.