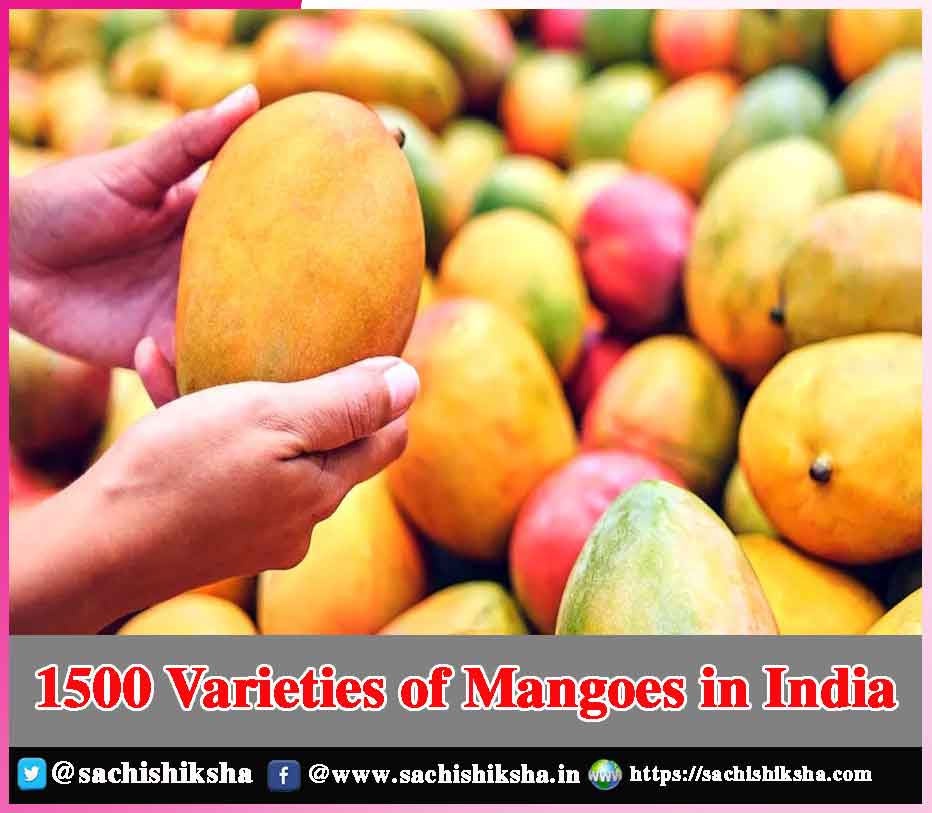 1500 Varieties of Mangoes in India
Introduction: Mangoes and the summertime are a combination made in paradise! Mango is known as the "King of Fruits" because of its sweetness and fruity taste, as well as its numerous health advantages. Mangifera indica, also known as mango or aam, is a significant fruit in Ayurvedic medicine. It is a member of the Mangifera genus and belongs to the order Anacardiaceae, which includes 30 various species.
Mango cultivars native to India include the Alphonso variety of Ratnagiri, the Badami variation of Karnataka, the Dasheri kind of Lucknow, and the Kesar type of Gujarat, to mention a few. Mangoes are beneficial to both the way they taste and our well-being. They are also high in fiber, vitamins, minerals, and antioxidants such as mangiferin and glucosyl xanthone.
Also Read:
Reference  of Mango in Prehistoric Texts: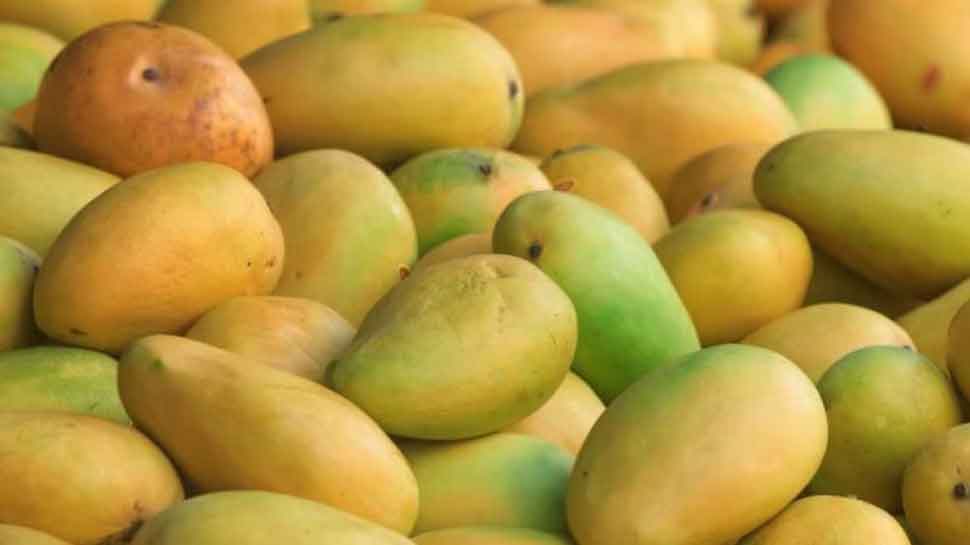 It is also known as Rasala and Sahakara in prehistoric texts from the Vedas, and it is mentioned in the Brihadaranyaka Upanishad and the Puranas, which both admonish the uprooting of mango plants. When the word reached South India, it was transformed to Aam-Kaay in Tamil, which eventually became Maamkaay due to accent difficulties. The Malayali people shortened this to Maanga. When the people of Portugal arrived in Kerala, they were enthralled by the fruit and named it Mango. The aristocracy in prehistoric India bestowed honors on prominent individuals using the names of mango types, such as Amra Pali, the renowned courtesan of Vaishali.
Mango & Manmatha:
The mango tree was also identified with Manmatha, the deity of affection, and its petals were thought to resemble the god's arrows by the Hindu Nanda Monarchs. Alexander landed in India during the reign of Nanda and conducted the epic combat with King Porus. When it came time for himself to go back to Greece, he brought numerous kinds of the delectable fruit with him.
Mango & Buddhists:
Mangoes began to symbolize confidence and abundance among Buddhists as their beliefs spread, as there were many fables concerning the Buddha and mango trees.  Mangoes were distributed as presents among Buddhist monarchs and were an important diplomatic instrument. During this time, Buddhist monks carried mangoes wherever they headed promoting the fruit.
Uttar Pradesh- the Hub of Mangoes:
View this post on Instagram
In India, around 1,500 mango types are produced, comprising 1,000 marketable kinds. All of the major mango cultivars have an individual taste and aroma. It is a frequently posed issue. Did anyone discover that Uttar Pradesh is the nation's biggest mango producer? Mangoes grown in Uttar Pradesh constitute 23.47% of all mangoes grown in India. Mango farming is widely practiced and plentiful in India. It wouldn't be considered an exaggeration to name Uttar Pradesh the world's mango hub. Malihabadi aam has always been a favorite. Mango output in India has consistently been on the rise.
Mango Production in Other States:
Bihar, Maharashtra, Gujarat, Karnataka, and Andhra Pradesh are the subsequent states that fall into this category after Uttar Pradesh, with excellent mango potential for cultivation and wealthy mango districts. Other states grow mangoes as well, albeit in far smaller quantities. Nonetheless, mango growing in India is really outstanding in general.
Three Leading States in Mango Production:
Uttar Pradesh solely yields 3,623.22 thousand tonnes of mangoes, which is followed by Andhra Pradesh, which generates roughly 3,363.40 thousand tonnes. Karnataka, next to Bihar and Gujarat, produces 1,778.75 thousand tons, 1,334.87 thousand tons, and 911.30 thousand tons, correspondingly. The mango cultivars grown in these states are outstanding. Mango producers in these regions are obviously profitable and pleased. Uttar Pradesh is still India's indisputable mango-producing state. In India, Uttar Pradesh is blessed to a variety of mangoes.
Unique Flavour of Indian Mangoes:
In India, there are numerous mango kinds. It is up to us to pick which mango is the greatest in India. Everyone will be astounded to learn how lucrative the mango industry is in India. India is home to some of the finest mango varieties. Indian mangoes are unique in their diversity and flavor. The aroma of Indian mangoes is enticing! Indian mangoes simply require additional advertising and brand recognition. The mango types in India can compete with the top mango growers!
First Appearance of Mangoes in India:
For centuries, mangoes have pleased individuals through their delicious aroma and sweetness. Indians have been farming this luscious fruit for 4000 years. History reveals a few fascinating details about this well-known fruit. Indians were known to the mango from ancient times. Evidence from science suggests that the mango first appeared 25 to 30 million years ago in Northeast India, Myanmar, and Bangladesh, from which it spread to southern India. Amra-Phal was the first nickname attributed to the mango.
Everyday Fruit:
The mango became an everyday fruit over time, and odes were written in its honor. Rabindranath Tagore adored mangoes and wrote many poems about their delicious blooms, including the well-known aamer monjori. Mirza Asadullah Khan Ghalib, the legendary Urdu poet, was also a mango connoisseur; he detested anybody who did not share his passion for the fruit.For many Indians, recollections of childhood entail perilous efforts to harvest enigmatic mangoes swinging attractively from the branches of fruit-laden trees. In the summertime, the intoxicating aroma of ripened mangoes on trees and the velvet taste of home-made aamras offer joy to innumerable Indian homes. It's no surprise that the mango has been nicknamed the "King of Fruits."
As an emblem of Good Fortune:
The curvy pattern of mangoes, which has fascinated craftsmen and artists, is now a recognizable Indian pattern. The mango is regarded as an emblem of good fortune and in numerous regions of India, the leaves of mango are hung across front doors known as Toran.
Different  Varieties of Mangoes:
The following are the best different kinds of mango to consume during the summertime in India: Banglora, Alphonso of Maharashtra, Banganapalli, Amrapali mango, Alampur Baneshan, Black and rose, Bombay Green, Bombay mango, Chaunsa mango, Dudhiya Maida, Dasehri, Gaurjeet, Fazil, Gulab Khas, Himsagar, Jardalu, Kalami, Kakshmanbhog, Kesar, Lalbaug, Mallika, Kishenbhog, Langra aam, Lalbaug, Safeda aam, Neelam, Totapari, Sindoori
Conclusion:  Mangoes are grown in Uttar Pradesh's mango belts, which include Varanasi, Ayodhya, Faizabad, Gorakhpur, Mathura, Hardoi, Basti, Sitapur, Prayagraj, Moradabad, Meerut, Pratapgarh, JP Nagar, Unnao, Bulandshahar, Basti, Barabanki, and Saharanpur, among others. The biggest mango growing state in India certainly stands up to its name! India is the entire world's largest mango-producing nation.