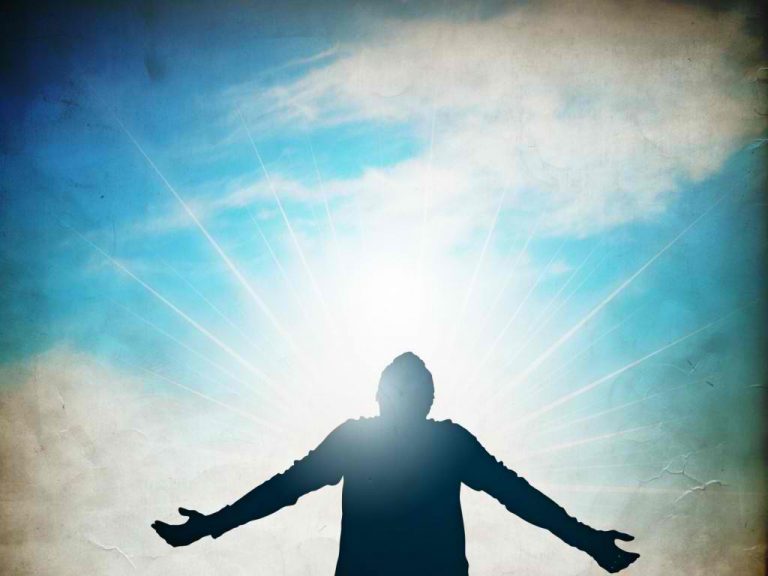 Experiences of the devotees Blessed with Divine Vision, Guarded on Every occasion
Premi Fariyad Singh Insan (Mistri), son of Shri Harnam Singh, Lane number 3, Preet Nagar, Sirsa (Haryana) has thus related the benevolence of Revered Guru Ji :-
The event is of the year 1967. In those days I used to render service to humanity on regular basis as an SBS (Sat Brahamchari Sweadar)at Dera Sacha Sauda . One day my mother Prasinn kaur came along with my younger sister to see me from our previous village Jhitekalan Shri Amritsar Sahib.
Also Read:
There were still 3-9 days for the conduct of the monthly religious discourse. I requested my mother and my sister to stay in Dera for some more days so that they could attend the religious discourse. It is not possible to visit this place from the village frequently. It is also God's will as He has planned your trip to Sirsa at the time of spiritual congregation. Please attend the religious discourse of Revered Guruji before going back home. They accepted my request and stayed at Dera with me.
My mother's eyesight was very weak. She could hardly see anything. Both her eyes had been damaged because of old age. Every morning and evening Revered Param Pita Ji used to hold the religious discourse. His glance was also a blessing for the entire gathering. This used to be a great source of blessing for everyone.
One day I helped my mother to come to Terawas and sit near the stage of Revered Guru Ji. She could not see anything, but sat there on the ground with folded hands. She was listening to the discourse paying full attention. I was doing service close by in Terawas. Revered Guru Ji came and sat on the chair. Because of her poor eyesight my mother could not see this.
She kept sitting there with folded hands. She neither got up to pay respect to Revered Pita Ji nor acknowledged His holy presence. Even people sitting near her did not tell her that Revered Guru Ji had come and she should greet Him by standing up like other people in the hall. May be they were not aware of the fact that her eyesight was so weak that she could barely see anything. How would she know whether anybody was walking or sitting.
At this time Revered Guruji turned towards my old mother and asked where has this mother come from? I went near Guru Ji and told Him that she was my mother. She had come from Shri Amritsar Sahib.
She has come to Dera Sacha Sauda to meet me. Even as I was talking to Revered Guruji Ji, my mother kept sitting at her place with folded hands. I told Revered Guru Ji that the eyesight of my mother was very weak and that she could hardly see any object. Revered Guru Pita Ji placed His holy glance at my mother and said, "Mata your devotion has been acknowledged,''.
At this time I prayed to Revered Guru Ji, "I want to get ` her initiated into God's Words. She cannot see anything. Revered Guru ji who can read the mind of anybody said, "Beta, how will she recognize Me if she cannot see anything?'' I requested to Guru Ji again, "Pita Ji only You know what to do.' Revered Pita Ji kept silent for a moment and then said, "Beta she is your mother. We will have to bless her with name.
Please bring some light hollow sugar cake (batasha) when you come along with your mother for initiation into God's Words.
That day when the Revered Guru Ji reached Sachkhand Hall for initiating the seekers into God's Words I presented the envelope containing 'batasha' to Revered Guru Ji with full respect. I had earlier made my mother sit in the lady's row. Revered Guru ji held my batasha in one hand and with the other hand He took some 'batasha' from the other plate and gave it to me and said, "Make your mother eat (Prasad) right now'.
I answered in affirmative and gave my mother the blessed eatable given by Revered Guru Ji which she ate. In this manner Benevolent Guru ji gave God's Words to my mother thereby improving her both the worlds .
It was in 1964 that I was appointed `Satbrahmachari Sewadar' in Dera Sacha Sauda. But because of some urgent family matter I went back to my home in 1983-84 after taking permission from Guru Ji. Later I started my work as a mason . Earlier I used to stay in Kalyan Nagar. It was at this time that I had brought my mother from Punjab to stay with me. During her stay with me, my mother used to listen the religious discourse of Revered Guru Ji with full attention and respect.
It is true that outwardly she could not see anything, but from inside, she felt inner peace. She had full faith and respect for the Spiritual Guide.
One day in 1988, my mother told me that someone had given me something to eat (Prasad) She also told me that she has seen Revered Param Pita Shah Satnam Ji in her dreams quite often. To be clear about what mother was saying, I asked her, how does He look like. My mother gave the exact description of Param Pita Ji and told me that He is very tall.
He wears a white robe and also ties a white cloth on His head. It means Revered Param Pita Ji was blessing His vision to her in her dreams. One day my mother told me that Revered Pita Ji took me along with Him to the `Dhruv Tara' (Pole Star) in the sky. But He did not go beyond this star and came back.
My mother's talk used to give me happiness that she had the blessings of Revered Pita Ji. At the same time I also used to fear whether I would lose my mother soon. The thought bothered me. I could not bear the pain of living without her. I would wonder, my mother would really leave me alone to go somewhere else?
Seven days before she quit her humanly body, my mother suddenly fell very ill. That day I had gone for some work outside. When I got the news that my mother was seriously ill, I took leave from my work to go back home. On way back I took along a doctor from Shah Satnam Ji Chowk for mother's treatment.
I requested the doctor to check my mother and give necessary medicines and injections to her so that her fever subsides and she gets well soon. Listening to this, my mother said, "son, I have little time left to live in this world. Don't give me medicines. If you give me medicines I will somehow be forced to live for a few more days.'' But I did not listen to my mother and gave her the necessary medicines and the injections on the direction of the doctor to make her fever subside so that she could get well again.
It happened just as my mother had said. She completely stopped talking. For four days she neither spoke, nor ate anything. After 4 days she opened her eyes and told me., "Son, please sit near me and keep repeating God's Words. I took bath and sat near the bed of my mother. I recited God's Words for an hour or hour and a half approximately. I told my mother that I had only recited God's words and it gave her relief. She was feeling very well. While speaking to me like this my mother left for Eternal Abode.
This way my mother left this world very peacefully while remembering God's Words. But before she died she told me that Revered Param Pita Ji was taking me beyond the Pole Star this time and she was going along with Almighty God.''
The last rites of my mother and all other necessary customs were performed according to the instructions of Revered Guru Ji. After the last rites we collected her remains and ashes and chanted for five times the holy slogan `Dhan Dhan Satguru Tera Hi Asra' . Then we poured water on it and left it there and get back home.
Revered Pita Ji thus blessed my blind mother and gave her inner eyesight to enable her to see Him. No wonder she died in peace and bliss as she had the blessings of God Almighty. Till her death and even after that He took full care of her. Her last rites and all customs were performed very smoothly. This task after the death of my mother was performed with ease and without any hassle in a very short time.
The Spiritual Guide has always taken full care of His devotees. Please keep me always connected to His holy feet. Never leave us alone or far from You. You are the giver of real blessings to all of us. It should always be like this so that in every breath I recite God's Words with great regard and reverence. We will always keep glorifying Your benevolences.
Follow us on Facebook, Twitter, Google+, LinkedIn and Instagram, YouTube to get more updates related to sachi shiksha Spiritual Magazine, articles.