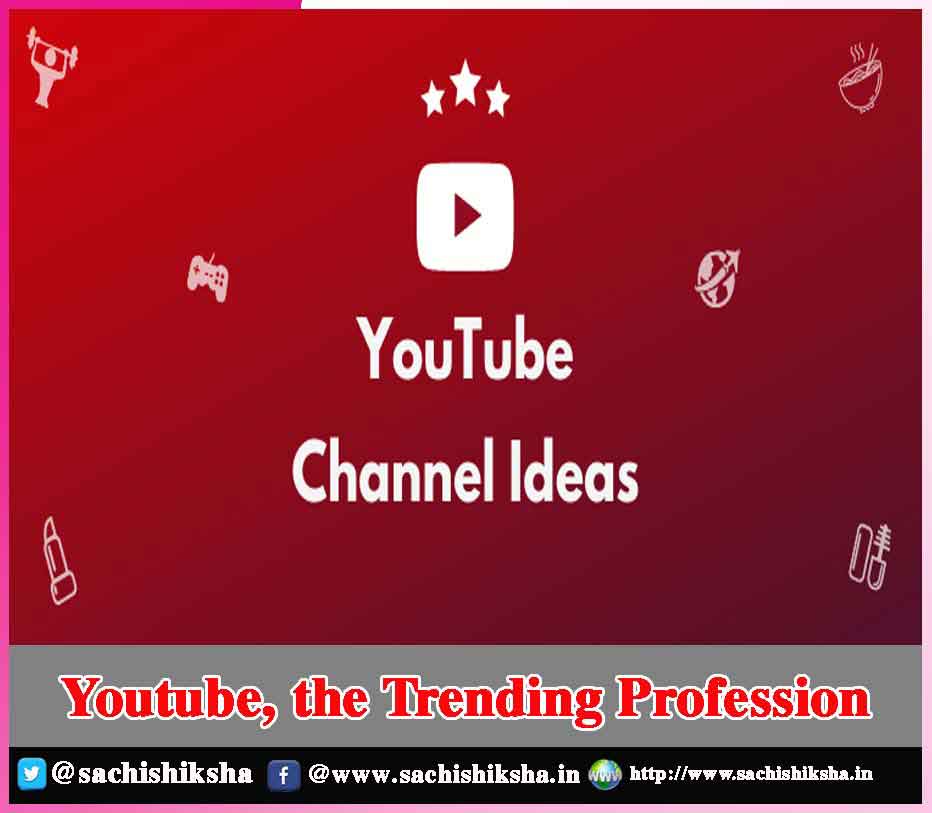 Youtube, the Trending Profession
Introduction: Remember PewDiePie with 111 million subscribers? Well, he is a YouTube star and he is no short of becoming a 21st century YouTube legend.
Ever heard of the You Tube vlogger Liza Koshy who has made millions with her fresh, original and entertaining YouTube content that found audiences worldwide?
Also Read:
Ample Opportunities:
You tube, a tool for new opportunities for the development and promotion of virtual social communities and individual ideas has gained a lot of eminence during recent times. It has become a highly influential platform with millions or even billions of users worldwide. It is certainly seductive as a career where one can get connected with strangers with shared passions, interests and drives from all over the world.
Whether you are a director, producer, writer or entertainer, YouTube gives you the choice of unleashing your creativity and following your passion. YouTube as a profession is not merely about a steady paycheck. It's about discovering an audience and getting it to resonate with you while you follow your passion.
A Career That Requires No professional Degree:
To get a you Tube career, you don't need a snobbish college degree. All you require is – TALENT. When you start a you Tube channel, *you are your own boss*. As long as you can create content that resonates with your audience, you can enjoy a YouTube career without needing a college degree.You can start your channel anywhere, anytime without any specific investment or partners.
You can start it from your bedroom with just some interesting scripts and decent video shooting stuff. YouTube has been serving as a great portfolio option for directors and videographers who want to keep practicing before making a big career move. So, professionals and experts can post weekly or monthly videos to upload fresh, engaging, entertaining and original content even when working on other jobs. Depending on the success of the videos, channel owners can make the big move to pursue the channel full time. There is quite a wide scope for YouTube as a career.
However, the performativity of YouTube may also have a dubious effect. It has a destructive impact on the existing legal and socio-cultural or ethical norms because often data published on YouTube flouts basic rights, such as privacy or copyright, and offends existing ethical norms. Also, often the quantity of views determines the popularity of videos on YouTube and users erroneously associate the quality of the video with the number of views. In other words, they may believe that if the video has a large number of views, then it is good and mainstream.
Ideas Often Get Copied:
Starting a You Tube Channel is not a tedious task to do. But what if your innovative ideas get copied and the copied video finds the momentum that you couldn't? A lot of brands pursue plagiarism cases aggressively. However, small-time channel owners are not able to keep track of the new content, so there is no way of finding out if the idea got copied unless it blew up.
Negative Comments:
Dislikes and negative comments soon become an integral part of your YouTube experience. Some could offer criticism while others could simply be meaningful for you.
If you are a sensitive person that takes it all to heart, it can cause serious damage to your level of confidence and mental health. If you can't handle the negativity and criticism that comes with being a YouTuber, it's best not to take the path at all.
Consistency:
Producing videos consistently with the same quality is another hard job as developing the right script may take time. Channel owners do not always have sufficient content to go onboard with another video or a follow up in the series.
You Tube has innumerable makeup tutorials, all of which use high end, luxury products. However, not many owners of video channels have the required capital to invest in the materials needed. This initially may give channels a tough time.
High Cost of Producing Quality Content:
It is interesting to have a million dollar idea but you need enough funding to propel it forward. You need to hire directors, scriptwriters for scripted videos and videographers for shooting the content and lighting equipment for well lit indoor videos. Moreover, video editing also costs a lot.
Hence, YouTube is another coin with its two sides of pros and cons.
YouTube As a Career: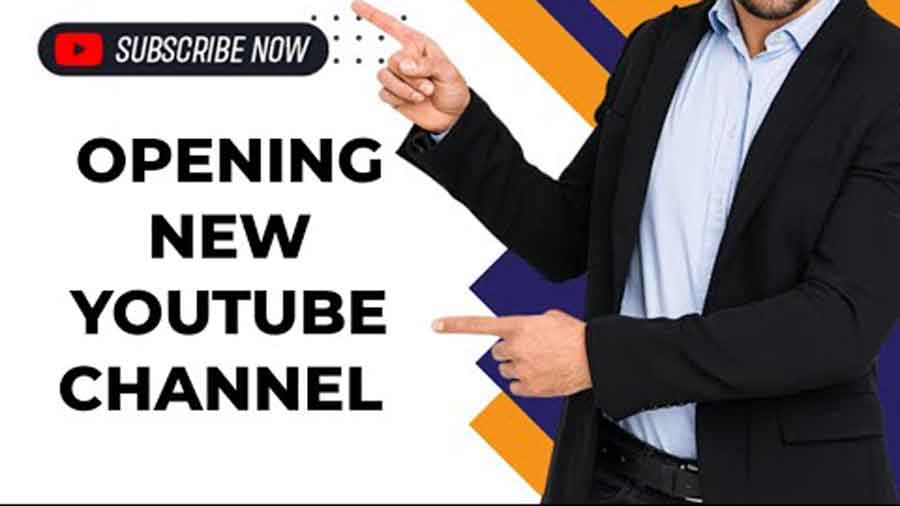 Many famous youTubers and vloggers like Flying Beast, Technical Guruji, Arjuna Harjai, Carryminati are using YouTube as their profession and they cater to our diverse interests. The best part about YouTube is that it offers a platform to all kinds of creators. Gaming, technology, film making, animations, music, dancing, art, poetry, astrology, knowledge, everything is covered by these YouTubers.
A lucrative and profitable YouTube career is now possible even for ordinary folks. Just take a look at famous YouTubers like Shane Dawson, Jimmy Donaldson, Jake Paul and Smosh. YouTube has become the de facto launchpad for the coming generation of personalities, creators and even celebrities.
YouTube as a profession is an idea that comes to life through the thousands of videos uploaded each day. It all begins with brilliant people. It is on YouTube, where people work together to give everyone the power to explore what they love, connect with one another in the process and share their story. Such content imparts a lot of knowledge and makes information penetrable even to the remotest parts of the country, with the coming of the digital revolution.
It has facilitated easy flow of information and knowledge and inspired thousands of people to pursue their dreams and ambitions. So many good teachers can be found on YouTube who teach absolutely free of cost. Such channels help students from all backgrounds to educate themselves. What makes YouTube really popular and mainstream social media is its performativity because the audience receives what it wants and expects from the media, the performance, the show and entertainment with the possibility of further communication and even interaction with other users of YouTube.
Users can also benefit from the cooperation with advertisers but they need to make their videos and channels popular to attract more advertisers. In such a way, YouTube offers business opportunities for users that stimulate the development of diverse channels to meet current demands of the public or create new ones.
To make impressive videos with high quality takes time. Also there is no shortage of haters and trolls. But all a You-Tuber needs is conviction and vision. How much faith do you have in your content? Do you possess the talent that will make viewers stop and stare? Do you enjoy working late nights, shooting and editing videos frequently, developing scripts, not having a regular paycheck, coordinating with entertainers and broadcasting cutting-edge content? Will it set a bar, up the standards and challenge the traditional video content and the mainstream? If yes, YouTube is meant to be yours.
Conclusion:
In this regard, it is worth mentioning the fact that the development of social media, like YouTube, opens new opportunities for the development of virtual social communities united by their common interests. YouTube has given the world a voice. Working at the intersection of boundless creativity and innovative technology, we are moving at the speed of culture with a common goal to show people the world by exploring new ideas, solving real problems, and having fun—together.
In the coming years, YouTube will serve as a global multimedia company that helps connect people through the power of video.YouTube will continue to be where people go for educational and informative videos. YouTube as a profession will definitely be a bright opportunity in the near future. Today, social media plays an increasingly more important role in the life of society because users spend a lot of time online and they view social media as an important source of information about issues which users are concerned with.